Daily Fantasy Sports Growth: Kings, Duels, and Cash Prizes

Daily fantasy sports have become a phenomenon across the nation. One of the main reasons they're so big is that they allow fans to participate without having to manage their teams every waking hour of every day throughout an enture season. Instead, the potential for daily fantasy sports lies within single day or short-term leagues that grant a payout similar to that of seasonal leagues. Here's why you'll see a lot more of daily fantasy sports in the future.
The Two Big Players in the Game
If you've listened to sports radio or watched a sporting event recently, you've almost certainly heard about the two major daily fantasy sports companies. These brands promise large payouts on daily fantasy sports, and they deliver. Since 2009, FanDuel has grown exponentially, and DraftKings has increased its reach 2012. Because the leagues generate daily payouts, many players turn to fantasy sports websites such as RotoGrinders to keep them apprised of valuable information and player stats.
Because the leagues last for only one day, many of the best and brightest fantasy players have used daily fantasy sports not only as supplemental income, but even as a career path. This is because the two big brands collectively pay out $700 million over the course of the year, prompting fantasy players to defect from the season-long grind to the daily leagues. If 20 minutes of time leads to a $100 payout, fantasy players have plenty of incentive to make the switch.
Season-long fantasy sports typically leave teams susceptible to ill performances from key players or season-ending injuries from the figures expected to anchor the team. With daily fantasy sports, though, players don't have to worry. Instead, they have the ability to change their team every day or every week, depending on what game they're playing. This feature makes even the most jaded of fantasy players want to hop back into the game, and it revitalizes what would otherwise become a grueling season.
Venture Capital and Investors
Thanks to the impressive growth of daily fantasy sports and the excitement these daily leagues generate, many investors have jumped to get in on the action. In fact, the boom in growth is has prompted numerous investors willing to sink their cash into into the two big brands. These investors are the main reason the daily fantasy sports companies pay their users each day. As the companies grow, investors make additional contributions, which in turn leads to higher daily payouts.
Marketing and Millionaires
The growth of daily fantasy sports is also attributed to the massive marketing campaign by the two big players, which each have their own unique branding. However, they both push the success of their players and the potential to earn big to help persuade more people to join the league. The allure of big money in a short period of time encourages even more people to play.
If you haven't made the jump to daily fantasy sports yet, by now you've noticed the benefits of making the transition. It looks as though daily fantasy sports are here to stay, so the only question is if you're going to be on board.
---
more in Sport
Scottish Premiership is Finally a "Betting League"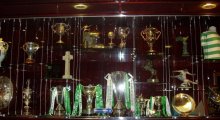 In 2017 and 2018, after just one game of 38 had been played in the Scottish Premier League season, bookmakers Paddy Power paid out to any punter who had backed Celtic to win the championship.
Lakers Squad Strengthening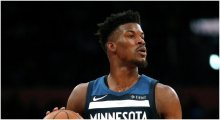 The transfer of LeBron James to "Lakers" has recently stopped being discussed. So, this situation is one of the most important transfers of the season.
Results of Ended Basketball Season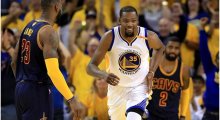 In the current season, there wasn't a decent struggle for the champion title in the National Basketball Association.
Sports Betting Savant Jeff Johnson Will Turn Your Bookie Into an ATM Machine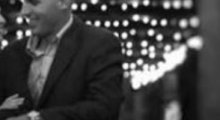 If you have ever bet on sports then it's a lock that you have felt that gut-wrenching pain that goes along with losing. The pain is exponentially intensified when what seems like a sure winner turns into a loser with an unforeseen last-second score.
Introduction to sports betting bonuses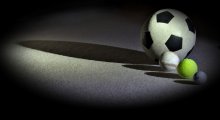 Are you into sports betting? Betting on sports can be a very lucrative side-job, or why not even full-time job, as long a you know what you're doing.