Brief Prix de l'Arc de Triomphe Preview

Everyone likes a bet. The element of risk is a key component of human nature. Without it, evolution would never have happened. Of course there are different types of risk: there are those which are stupid and should never take place, and then there are those of calculation; a method behind the madness.
Anyway, enough of psychology. On October 5 one of the world's largest horse races takes place, the Prix de l'Arc de Triomphe, at Longchamp, France.
It is surprising that a race of this magnitude has so little exposure to those outside of the horseracing world. The 1˝ mile flat race is the richest turf race in the world, with a prize fund totalling €5 million. This historic race is very much the Grand National of flat racing, with over 30 horses entering. With a field this large there can be no clear favourites, and this, much like the Grand National, means that the odds are usually inflated, which, as a client, is a very good thing.
Of course you can't jump in head first into racing betting, that would be an example of the aforementioned stupid risk. Rather, take a calculated gamble. Below are some of the fancied horses for the event - in France they say: "It's not a race, it's a monument", henceforth we are calling it an event.
Trainer: John Godson
Jockey: Paul Hanagan
Ante-Post Odds: 6/1
Until last week it looked like Taghrooda was going to storm the Arc, after decimating the competition in the King George and the Oak Stakes. However, last time out, at York, she could not hold off Aidan O'Brien's Tapestry. Hanagan has said that he isn't concerned by the loss, saying he fully believes trainer, John Godson, will get her fully fit and raring to go. York showed us that Taghrooda isn't great on the soft ground, so if the Longchamp course is soft on October 5 avoid her like the plague.
Trainer: Elie Lellouche
Jockey: Gregory Benoist
Ante-Post odds: 7/1
A barn-storming return from injury in recent weeks has seen bookmakers slash Ectot's odds drastically. The Elie Lellouche trained horse had been out since April but showed no signs of racing rust when he returned for the Qatar Prix Niel at Longchamp two weekends ago. Having not raced since April, Ectot is incredibly fresh, something that his competitors are not - surely that will be of some benefit?
Trainer: Criquette Head-Maarek
Jockey: Thierry Jarnet
Ante-Post Odds: 8/1
Last year's winner is looking to become the first horse since Alleged (1977, 78) to win back to back Arc's. It looked very likely that it was to be the case as she won her first five races of the season, including a win at Longchamp by five lengths, alarmingly though, she is yet to add another win in her past three races. Her last outing, the Group One Prix Vermeille, didn't even see her place. Her recent form may not be at what you would like but she knows the course extremely well, as does her jockey Thierry Jarnet. You never know, Jarnet may have been told to reign-it-in in recent races to increase her odds of victory.
These are just three horses that are all fancied. Treve represents the established; Taghrooda represents the best horse on the turf right now, and Ectot is the returning hero. There are many more horses that are in with a chance; Avenir Certain, Just A Way, Australia and Harp Star are all gathering heat. Like the Grand National, with a field that big literally anything can happen.
---
more in Sport
Scottish Premiership is Finally a "Betting League"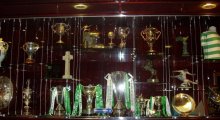 In 2017 and 2018, after just one game of 38 had been played in the Scottish Premier League season, bookmakers Paddy Power paid out to any punter who had backed Celtic to win the championship.
Lakers Squad Strengthening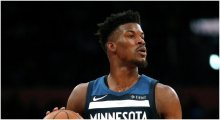 The transfer of LeBron James to "Lakers" has recently stopped being discussed. So, this situation is one of the most important transfers of the season.
Results of Ended Basketball Season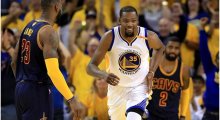 In the current season, there wasn't a decent struggle for the champion title in the National Basketball Association.
Sports Betting Savant Jeff Johnson Will Turn Your Bookie Into an ATM Machine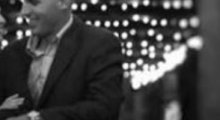 If you have ever bet on sports then it's a lock that you have felt that gut-wrenching pain that goes along with losing. The pain is exponentially intensified when what seems like a sure winner turns into a loser with an unforeseen last-second score.
Introduction to sports betting bonuses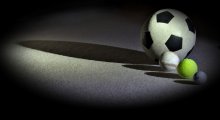 Are you into sports betting? Betting on sports can be a very lucrative side-job, or why not even full-time job, as long a you know what you're doing.