The Arc is on its way

The Arc is on its way and we aren't taking about Noah.
No – instead, this is the greatest horse race Europe has to offer and it's to be held this year on Sunday 5th October. Officially called the Prix de l'Arc de Triomphe, but more affectionately known simply as the Arc – this is the world's second most valuable race after the Dubai World Cup, and the most prestigious race in Europe.
Quite simply – it's an enormous event and a great excuse to go to Paris for an early October weekend if you really need one.
This is a wonderful time of year to see what is surely the world's most picturesque city. The city of light looks wonderful at this time of year and the Arc is held on the "Route des Tribunes", in the Bois de Boulogne, just outside the city. The colours at this time of year at the racecourse can be sublime – as can the weather if you get lucky.
All in all – this is a great trip whether or not you're a big fan of flat racing. Either way, this year's race promises to be one of the most exciting ever, not least because last year's winner, Treve, is in with a huge chance. No horse has won two Arc de Triomphes since Alleged's famous back-to-back victories back in 1977 and 1978.
This, of course, is down to the fact that most winners are stallions and young (the race is over around one and a half miles for three year–olds and upwards) so they tend to be put out to stud where the money is even bigger than the racing prize money. But Treve is that rare thing – a female winner. She's currently around 6-1 for this year's race along with the Epsom Derby winner Australia.
But at the time of writing, the two joint favourites are Sea the Moon and Taghrooda, both of who are around 4-1 chances.
So if you've never been before, book your tickets, get hold of the best horse racing guides you can get your hands on, pray for great weather and have a great weekend. Maybe you'll even get the winner?
Bonne chance!
---
more in Sport
Scottish Premiership is Finally a "Betting League"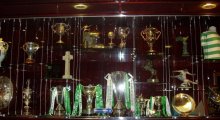 In 2017 and 2018, after just one game of 38 had been played in the Scottish Premier League season, bookmakers Paddy Power paid out to any punter who had backed Celtic to win the championship.
Lakers Squad Strengthening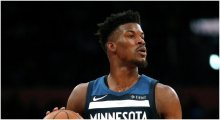 The transfer of LeBron James to "Lakers" has recently stopped being discussed. So, this situation is one of the most important transfers of the season.
Results of Ended Basketball Season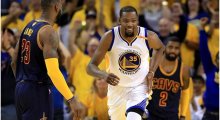 In the current season, there wasn't a decent struggle for the champion title in the National Basketball Association.
Sports Betting Savant Jeff Johnson Will Turn Your Bookie Into an ATM Machine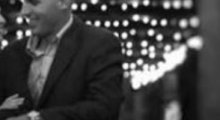 If you have ever bet on sports then it's a lock that you have felt that gut-wrenching pain that goes along with losing. The pain is exponentially intensified when what seems like a sure winner turns into a loser with an unforeseen last-second score.
Introduction to sports betting bonuses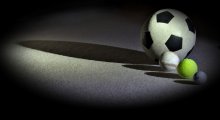 Are you into sports betting? Betting on sports can be a very lucrative side-job, or why not even full-time job, as long a you know what you're doing.