What to Expect From FIFA 15 Now That the EA Sportsí Latest Hit Game Is About To Be Released

EA Sports' latest hit game FIFA 15, which is expected to hit the shelves on September 23rd and 25th in North America and Europe, has generated a lot of excitement among sports fans and gaming enthusiasts. This is not surprising given the many exciting features that this game promises to deliver.
The community shield marks the return of domestic football in the UK and a great time for EA Sports to release the latest in their FIFA franchise. With the start of the 2014-15 season, it's fair to say that everyone is a little bit stoked and we can't wait to simulate the beautiful game on our consoles. But, what can we expect from the most popular football simulation franchise?
FIFA 15: The New Features That Are Expected To Make It the Best Ever
FIFA 15 looks pretty awesome. It will feature, for the first time, realistic football stars, realistic football stars, goalline technology and every Premier League ground. It also comes with Goal Decision System (which leaves no doubts as to whether the ball has crossed the line), authentic player headscans that use the latest 3D scanning technology, 20 premier league stadiums, realistic sound (including popular club chants) and broadcast quality overlay graphics that are synonymous with the very best in international TV broadcasts.
As its official sports technology partner until 2019, EA Sports will continue their long-standing association with the Premier League. The deal will showcase the Premier League as the best and most authentic league in FIFA 15. The franchise's ever-growing legion of ardent fans will enjoy an unprecedented level of detail in the players (as a result of 3D authentic scans of over 200 Premier League players) and all 20 stadiums.
FIFA 15 Features
- Authentic player visuals. Not only do the players' faces look real, but they also look and feel powerful and athletic.
- Emotional intelligence. Based on the context of the match, players will show emotional reactions and respond to various pivotal moments on the pitch.
- Dynamic match presentation. By highlighting unique fan reactions that are relevant to specific clubs and country, match day presentations will not only be dynamic but also immersive.
- Team tactics. Teammates and opponents in FIFA 15 recognize what's happening on the pitch, and can adjust their tactics just like real players.
- Living pitch. The stadiums in FIFA 15 are alive and full of emotion that's associated with football.
- Agility and control. With improved balance, cuts and closer touches when in possession, players can explode into action, giving the game's superstars personality and greater responsiveness.
- Man-to-man battles. FIFA 15 has completely changed the way you compete for the ball by providing enhanced cloth technology that makes shirt pulling visible, as well as possession tackles and new barges.
- Correct contacts. The ball physics in FIFA 15 are authentic, with astonishingly lifelike trajectories and spin while taking a touch, dribbling, or taking a shot.
- Set piece control. FIFA 15 allows you to command set pieces by positioning off-the-ball teammates during free-kicks, corners, and throw-ins so they can be better placed to receive a pass and create fruitful attacking opportunities.
However, if you're interested in different kind of action than Fifa 2015 has to offer, go see SportsBettingAcumen.com.
---
more in Sport
Scottish Premiership is Finally a "Betting League"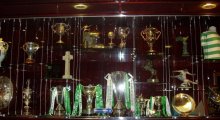 In 2017 and 2018, after just one game of 38 had been played in the Scottish Premier League season, bookmakers Paddy Power paid out to any punter who had backed Celtic to win the championship.
Lakers Squad Strengthening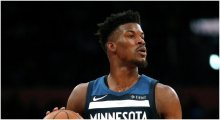 The transfer of LeBron James to "Lakers" has recently stopped being discussed. So, this situation is one of the most important transfers of the season.
Results of Ended Basketball Season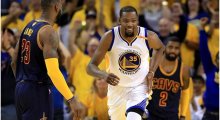 In the current season, there wasn't a decent struggle for the champion title in the National Basketball Association.
Sports Betting Savant Jeff Johnson Will Turn Your Bookie Into an ATM Machine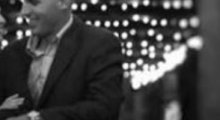 If you have ever bet on sports then it's a lock that you have felt that gut-wrenching pain that goes along with losing. The pain is exponentially intensified when what seems like a sure winner turns into a loser with an unforeseen last-second score.
Introduction to sports betting bonuses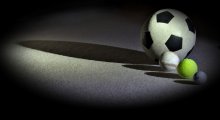 Are you into sports betting? Betting on sports can be a very lucrative side-job, or why not even full-time job, as long a you know what you're doing.