Faster. Higher. Stronger.

You can't bet on the Olympics in Las Vegas. You can bet on just about anything else you can imagine, but not the Olympics. It's an anomaly in the Nevada gaming regulations that prohibits the taking of wagers on amateur athletic events.
Betting on sport is a huge industry around the world and can add another level of excitement to whatever sporting content you are watching.
In this article we take a look at some worlds big sporting events and share some fun betting facts.
The FIFA World Cup - Brazil
A UK bookmaking firm has reported that its customers wagered GBP£208 million on World Cup matches - that's 80 per cent more than they wagered on the 2010 World Cup that was held in South Africa in 2010. While the outcome of the semi-final between Germany and Brazil was pretty surprising, if you were crazy enough to want to bet on Germany scoring 7 goals you would have got odds of 999/1. Apparently there were four lucky gamblers who placed that bet. One of my favourite betting stories from the World Cup is that one bookmaker offered odds of 175/1 that Luis Suarez would bite an opponent during the World Cup - over 100 gamblers took that wager and won. Premier League betting on English football is also big business and you can bet on a huge range of different outcomes, score-lines, and goal scorers.
The AFL Grand Final - Australia
Australian Rules Football is pretty much the national sporting obsession of Australia. It is a fast-paced, physical, full-body contact sport that requires incredible fitness, speed, and skill. The Grand Final that decided the winning team after a long season of matches, is held in the city of Melbourne on the last Saturday in September each year. This is Australia's biggest sporting event and over 100,000 spectators attend. It is also hugely popular to bet on the event - you can bet on who will be awarded as Player of the Match, what the margin of the winning team will be, who will kick the first goal, and what the scores will be after each quarter of play. The variations are limitless. It's an exciting sport to watch and equally an exciting sport to be on.
The Tour de France
Betting in cycling has taken a bit of a beating after successive drug-testing scandals have rocked some of the sports biggest stars. But this remains one of the world's great sporting events and a haven for sports betting. The event is primarily held in France, but in 2014 the Tour started in the UK. Generally there are between 20 and 22 teams competing with nine riders in each team. Each of the stages of the race is a timed finish - the times compounding as the race progresses. The rider with the lowest aggregate time is the leader and wears the yellow jersey. Picking the overall winner is never easy, but it is a lot of fun to bet on each of the stages of the event, following the form of the specialist riders as the long race rolls along.
Sports betting. Taking our appreciation of sports to a whole new level.
---
more in Sport
Scottish Premiership is Finally a "Betting League"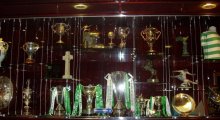 In 2017 and 2018, after just one game of 38 had been played in the Scottish Premier League season, bookmakers Paddy Power paid out to any punter who had backed Celtic to win the championship.
Lakers Squad Strengthening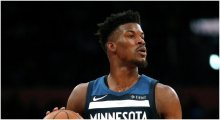 The transfer of LeBron James to "Lakers" has recently stopped being discussed. So, this situation is one of the most important transfers of the season.
Results of Ended Basketball Season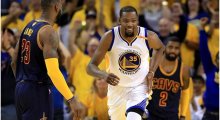 In the current season, there wasn't a decent struggle for the champion title in the National Basketball Association.
Sports Betting Savant Jeff Johnson Will Turn Your Bookie Into an ATM Machine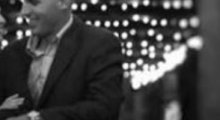 If you have ever bet on sports then it's a lock that you have felt that gut-wrenching pain that goes along with losing. The pain is exponentially intensified when what seems like a sure winner turns into a loser with an unforeseen last-second score.
Introduction to sports betting bonuses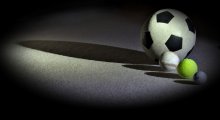 Are you into sports betting? Betting on sports can be a very lucrative side-job, or why not even full-time job, as long a you know what you're doing.