So who's really going to win the World Cup?
This summer's World Cup is going to be one like no other before it because the perennial pre-tournament favourites are hosting the event. So it seems it's a foregone conclusion and that Brazil – the current favourites for the competition – will do hat they're supposed to and lift the trophy on July 13th.
The trouble is that life and football rarely, if ever, proceed according to the script. Brazil may be the most successful nation in the history of the World Cup, with five wins, but they've never hosted it in the modem era. The only time they have was back in 1950 in a world where there wasn't a fraction of the interest in the tournament that there is today.
But even then – the pressure got to the hosts and they failed to win the deciding match – losing out to neigbours Uruguay who were a far more dominant force than they've ever been since.
So perhaps the expectancy and resulting pressure will get to Brazil? They're really only used to playing away from home for the big events and the heat and pressure in Rio's Maracana stadium may be heir undoing if they reach the final.
Of course, it may well be that Brazil do what they're supposed to on home soil and sweep all before them. But if you're looking for a little gambling value on the outcome of the World Cup – then there are other teams far more interesting. Uruguay, for example, are a very generous looking 30-1 with Betfair, the big gambling exchange. Uruguay are far more of a force to be reckoned with Suarez in such imperious form. Or how about the second most successful country in World Cup history, Italy – with four was to their credit? Italy have been drawn in a first stage qualifying group alongside England and Uruguay and are currently good value with Betfair at round 28-1.
England are also around the same price with Betfair and have absolutely zero expectations on their shoulders unlike in previous campaigns. Or how about second favourites Argentina at around 4-1 or holders Spain at 7-1 – or perennial World Cup successful contenders Germany at around 5-1?
Of course, no one knows who's going to win – so it's best always to look for the best value – and that lies wit Italy.
---
more in Sport
Scottish Premiership is Finally a "Betting League"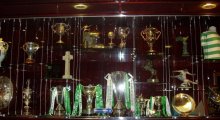 In 2017 and 2018, after just one game of 38 had been played in the Scottish Premier League season, bookmakers Paddy Power paid out to any punter who had backed Celtic to win the championship.
Lakers Squad Strengthening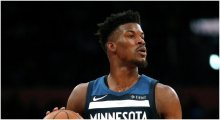 The transfer of LeBron James to "Lakers" has recently stopped being discussed. So, this situation is one of the most important transfers of the season.
Results of Ended Basketball Season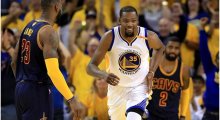 In the current season, there wasn't a decent struggle for the champion title in the National Basketball Association.
Sports Betting Savant Jeff Johnson Will Turn Your Bookie Into an ATM Machine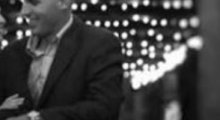 If you have ever bet on sports then it's a lock that you have felt that gut-wrenching pain that goes along with losing. The pain is exponentially intensified when what seems like a sure winner turns into a loser with an unforeseen last-second score.
Introduction to sports betting bonuses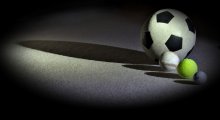 Are you into sports betting? Betting on sports can be a very lucrative side-job, or why not even full-time job, as long a you know what you're doing.