Chinese moon experiment starts now

Four Beijing University student have just started a 200-day experiment of living inside a self-sustainable
space station
. Although the
space station
is located just in the suburbs of Beijing, the environment they will be living in should be very close to the one potentially located on moon one day. China hopes to land its astronauts on the Moon by 2036.
The four volunteers entered the simulated station on July 9 as part of the Lunar Palace 365 Project, a study meant to learn more about and test self-sustaining ecosystems needed to stay long periods in space.
Their home for the next 200 days, Lunar Palace-1, is 160-square-meter base where everything is recycled - water, human waste, etc.
"We've designed it so the oxygen is exactly enough to satisfy the humans, the animals, and the organisms that break down the waste materials." -- Liu Hong, designer of the structure, Beijing University.
Besides testing the self-sustainable ecosystem, the project is also monitoring the psychological impact on the participants.
---
more in Science
Stephen Hawking: Trump could turn our planet into Venus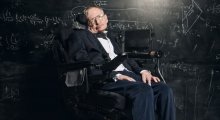 Physicist Stephen Hawking said in an interview with BBC on Sunday that we are close to the tipping point where global warming becomes irreversible.
The future of energy - Thorium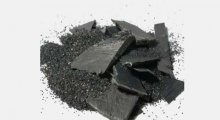 We live in a world of finite resources. Some of those finite resources are coal, oil, and gas that so many people rely on for energy. Alternative energy sources are very important to our survival as a race. There are many different alternative energy sources available to us. One such source is thorium.
Ten interesting and maybe not so well known facts about earth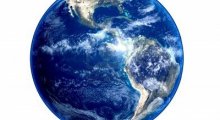 How much do you know about Earth? If the answer is "not much," don't worry. Thanks to the hard work by scientists and curious hobbyists, humans today know a whole lot about their home planet - what's in it, on it and around it. So read on to educate yourself, and maybe pick up some conversation starters for parties.
Genetic study finds malarial traits in Northeast
A study by the Anthropological Survey of India (ASI) on the genetic characteristics of the inhabitants of Northeast – known to be malaria prone may lead to a fresh thought among researchers to develop a new drug for the deadly malaria.