The Justice Department confirms Trump lied

The Justice Department says nobody cared enough about Trump to bug Trump Tower during the 2016 presidential election.
The Justice Department's court filing late Friday confirms that they don't have any evidence whatsoever that Trump Tower has been a target of Obama's surveillance during the 2016 presidential election, and same was revealed by the investigations of FBI into the Trump's claim.
Trump tweeted in March - "Terrible! Just found out that Obama had my "wires tapped" in Trump Tower just before the victory. Nothing found. This is McCarthyism!" He also tweeted "How low has President Obama gone to tapp my phones during the very sacred election process. This is Nixon/Watergate. Bad (or sick) guy!"
The bad/sick guy turns out to be Trump who made those claims in the first place. And based on the evidence coming out now pretty much daily about his business interests is Russia, maybe it would have actually made sense to bug him.
One way or another, Austin Evers, America Oversight's executive director has just said that "The FBI and Department of Justice have now sided with former Director Comey and confirmed in writing that President Trump lied when he tweeted that former President Obama 'wiretapped' him at Trump Tower."
---
more in Politics
Trump vs Obama - a story of a delusional man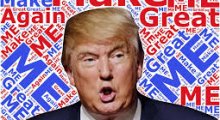 We seem to be in an age of narcissists, and sadly enough too many of the voters don't seem to be able to see it. So from this perspective, I guess, they deserve the narcissist as a president.
Trump - the protector of peace and harmony? Right.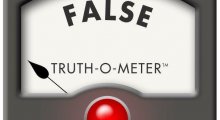 After the bomb scare yesterday that was targeted at Clintons, Obamas, and CNNs office, Trump said that No nation can succeed that tolerates violence or the threat of violence as a method of political intimidation, coercion or control. Such conduct must be fiercely opposed and firmly prosecuted.
Is Kellyanne Conway on drugs?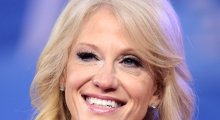 The lady MUST be on drugs - any other explanation would not explain her ridiculous statements.
Trump and Iran - story of a current bully with a fractured ego and a street fighter trying to survive the world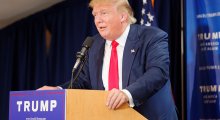 After withdrawing from the multinational deal with Iran, Trump said that Iran is "treating us with much more respect right now, than they did in the past." With all his years in business, has Trump only learned one thing?
Why hasn't Trump still shared his tax returns?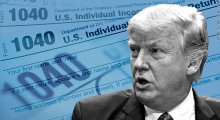 Trump has been asked to share his tax returns numerous times. Yet, he still hasn't done it. But why? While all of the following could be wrong, if he's not sharing them, there must be a reason for it.