The Justice Department confirms Trump lied

The Justice Department says nobody cared enough about Trump to bug Trump Tower during the 2016 presidential election.
The Justice Department's court filing late Friday confirms that they don't have any evidence whatsoever that Trump Tower has been a target of Obama's surveillance during the 2016 presidential election, and same was revealed by the investigations of FBI into the Trump's claim.
Trump tweeted in March - "Terrible! Just found out that Obama had my "wires tapped" in Trump Tower just before the victory. Nothing found. This is McCarthyism!" He also tweeted "How low has President Obama gone to tapp my phones during the very sacred election process. This is Nixon/Watergate. Bad (or sick) guy!"
The bad/sick guy turns out to be Trump who made those claims in the first place. And based on the evidence coming out now pretty much daily about his business interests is Russia, maybe it would have actually made sense to bug him.
One way or another, Austin Evers, America Oversight's executive director has just said that "The FBI and Department of Justice have now sided with former Director Comey and confirmed in writing that President Trump lied when he tweeted that former President Obama 'wiretapped' him at Trump Tower."
---
more in Politics
45 percent of Americans don't agree with Trump on ANY ISSUES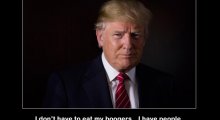 According to a poll by Pew Research, 45 percent of Americans say they agree with Mr. Trump on no issues.
Secret Service to run out of money to protect Trump Sept. 30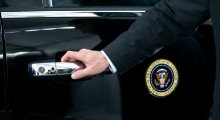 Based on a statement by Secret Service on Monday, they will be running out of money to protect Trump on September 30.
Trump Tweets are Preparing America for a Revolution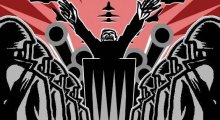 America is being punished by mentally deranged white people because they can't comprehend how a black man became president of the United States.
New blow to Trump: The climate change is real. Still.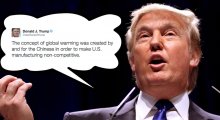 Trump has been in the opposition of climate change since the beginning of time...well, pretty much. Although, let's be honest, he's not really been in the opposition, he simply doesn't believe in it (then again, he does seem to believe in the little green man governing Earth).
Anthony Scaramucci out after just 10 days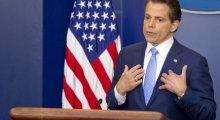 Anthony "The Mooch" Scaramucci, an American financier and political figure, who sort of took over Sean Spicer's job on July 21, has been forced out of the building, with no real chance of return.