New blow to Trump: The climate change is real. Still.

Trump has been in the opposition of climate change since the beginning of time...well, pretty much. Although, let's be honest, he's not really been in the opposition, he simply doesn't believe in it (then again, he does seem to believe in the little green man governing Earth). When
talking about climate change
, or
global warming
, or anything related to it, all of the stuff he doesn't seem to grasp at all, among other things he has said that
"It's freezing and snowing in New York - we need global warming!"
And this came out from the mouth of a president. And not from a mouth of the president from the movie
Idiocracy
, but somehow, a real one.
Now,
New York Times
has just managed to get a hold of a report by scientists from 13 federal agencies. The draft, among other things, brings out
"Evidence for a changing climate abounds, from the top of the atmosphere to the depths of the oceans."
Even just in the United States, according to the report the average temperature of the recent decades has been the warmest of the past 1500 years.
Trump would say, "In the 1920's people were worried about global cooling - it never happened. Now it's global warming. Give me a break!" Or actually, he has said that.
The report also says that "Many lines of evidence demonstrate that human activities, especially emissions of greenhouse (heat-trapping) gases, are primarily responsible for recent observed climate change."
Trump has "argued" that
"The concept of global warming was created by and for the Chinese in order to make U.S. manufacturing non-competitive."
And of course, to
get rid of small island nations
.
Trump administration still needs to approve the report. One scientist involved told The New York Times that there were serious concerned that the report would be suppressed. And there's a good reason for that. Especially as the man who needs to approve it says that
"It snowed over 4 inches this past weekend in New York City. It is still October. So much for Global Warming."
---
more in Politics
Anthony Scaramucci out after just 10 days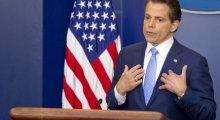 Anthony "The Mooch" Scaramucci, an American financier and political figure, who sort of took over Sean Spicer's job on July 21, has been forced out of the building, with no real chance of return.
The first challenger to Trump in 2020 - US Rep. John Delaney of Maryland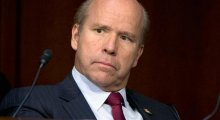 US Rep. John Delaney of Maryland has just announced that he'll be running for president in 2020. John Delaney is a Democrat who has served in Maryland three terms, as a former banker he's (one of) the wealthiest members in Congress.
Trump really does like taking credit for things he has nothing to do with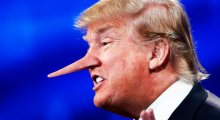 Trump loves to praise himself. The man just can't get enough of his great self, his best looks, his best ideas, his most beautiful wife and daughter (okay, I'm almost not arguing here). And besides praising himself for things he has done, the last months have shown that he also likes to take credit for everything anyone else has done.
Trump admits to collusion attempt without knowing it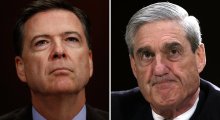 Trump said on Wednesday that had he know Attorney General Jeff Sessions would recuse himself from overseeing the investigation into his connection with Russia, he would have never appointed him. But by saying that, wasn't he actually saying that he appointed the man in hopes that he would end the investigation without actually doing any investigation?
A look into the new Canadian weed law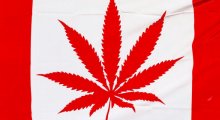 Canada is set to have a new cannabis law in place by no later than July 2018. While it's legal already now to buy weed online in Canada, at least when we talk about medical marijuana through authorized distributors, the new law will also make dispensaries legal and much more.