Anthony Scaramucci out after just 10 days

Anthony "The Mooch" Scaramucci, an American financier and political figure, who sort of took over Sean Spicer's job on July 21, has been forced out of the building, with no real chance of return.
"Anthony Scaramucci will be leaving his role as White House Communications Director. Mr. Scaramucci felt it was best to give Chief of Staff John Kelly a clean slate and the ability to build his own team. We wish him all the best,"
White House statement read.
The Mooch became White House communications director on July 21, but just six days later, on July 27, he managed to become a laughingstock after The New Yorker reported his conversation with their correspondent. The conversation was full of profanities.
So what did the man actually say that was so bad even Trump had to let him go?
You can read
The New Yorker story here
, but just to give you an idea of the man's style...
When trying to imitate Priebus, he said
"
Oh, Bill Shine is coming in. Let me leak the fucking thing and see if I can cock-block these people the way I cock-blocked Scaramucci for six months.
And here's two more style exaples from The Mooch:
"
I'm not Steve Bannon, I'm not trying to suck my own cock. I'm not trying to build my own brand off the fucking strength of the President. I'm here to serve the country.
and
"
What I want to do is I want to fucking kill all the leakers and I want to get the President's agenda on track so we can succeed for the American people.
But read the entire story in The New Yorker to get a a better feel of it all.
In our mind Scaramucci is a perfect example of a loyal Trump supporter.
---
more in Politics
The first challenger to Trump in 2020 - US Rep. John Delaney of Maryland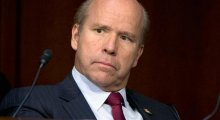 US Rep. John Delaney of Maryland has just announced that he'll be running for president in 2020. John Delaney is a Democrat who has served in Maryland three terms, as a former banker he's (one of) the wealthiest members in Congress.
Trump really does like taking credit for things he has nothing to do with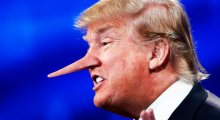 Trump loves to praise himself. The man just can't get enough of his great self, his best looks, his best ideas, his most beautiful wife and daughter (okay, I'm almost not arguing here). And besides praising himself for things he has done, the last months have shown that he also likes to take credit for everything anyone else has done.
Trump admits to collusion attempt without knowing it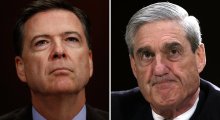 Trump said on Wednesday that had he know Attorney General Jeff Sessions would recuse himself from overseeing the investigation into his connection with Russia, he would have never appointed him. But by saying that, wasn't he actually saying that he appointed the man in hopes that he would end the investigation without actually doing any investigation?
A look into the new Canadian weed law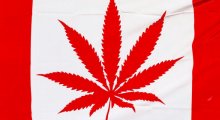 Canada is set to have a new cannabis law in place by no later than July 2018. While it's legal already now to buy weed online in Canada, at least when we talk about medical marijuana through authorized distributors, the new law will also make dispensaries legal and much more.
Trump happy to leave American voters without healthcare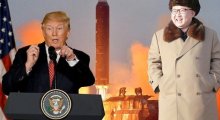 The last-ditch attempt to repeal Obamacare without a replacement failed yesterday. Trump is now saying he will just let Obamacare fail.