A look into the new Canadian weed law

Canada is set to have a new cannabis law in place by no later than July 2018. While it's legal already now to buy weed online in Canada, at least when we talk about medical marijuana through authorized distributors, the new law will also make dispensaries legal and much more.
The proposed new Cannabis Act is going to create a legal framework for controlling all aspects of weed, from production to sales across Canada.
The Cannabis Act is meant to both make weed legal for adults, but also protect the youth at the same time.
After the Cannabis Act becomes a law
After the Cannabis Act becomes a law, people will be able to possess up to 30 grams of cannabis which can be bought online or through provincially-licensed retailers. The law will also grant people the right to grow cannabis at home, up to 4 cannabis plants with a maximum height of one meter, for personal use. While this may take some more time, at some point also other products besides dried and fresh cannabis will be made available, things such as edibles.
The rules to protect the youth
Under the new law there are certain restrictions for protecting the youth.
- Cannabis can't be sold to anyone under the age of 18, neither is it legal to give Cannabis to youth.
- Cannabis can't be promoted in channels which can be seen by underage people, neither can the product's packaging or labelling be made to be appealing to youth.
- Cannabis can't be sold through vending machines or self-service displays.
Canadian government is also planning a comprehensive youth awareness campaign about the plant. In general, the law will set strict requirements for producers and manufacturers of cannabis, making it safer for the consumer.
It's worth noting that different territories in Canada will have the right to increase the minimum age for cannabis consumption as well as lower the personal possession limit and create some additional rules, should they choose to do so.
---
more in Politics
Trump happy to leave American voters without healthcare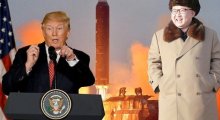 The last-ditch attempt to repeal Obamacare without a replacement failed yesterday. Trump is now saying he will just let Obamacare fail.
Are you willing to give up alcohol to see Trump impeached?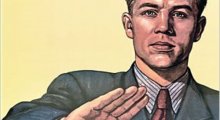 Even if you're not, it seems majority of Americans might be up for it.According to a recent survey of roughly 1000 people across the United States, 73 percent of Democrats and 17 percent of Republicans would be ready to give up alcohol if the process of getting Trump impeached would be put in motion.
41 states said no to Kobach's request to release voter data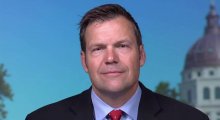 According to CNN, more than 80% of the states have said no to Kobach's request to release the voter data which, among other things, includes the names, address, party affiliations as well as voting record since 2006. After Trump's administration receives the data, the data would be made public.
Protesters call for Trump's Impeachment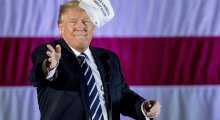 Protesters gathered in dozens of cities in the United States to call for Trump's Impeachment on Sunday.
Trump's voter-fraud commission wants your info and make it public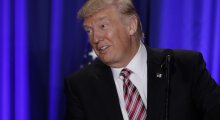 And while you're at it, maybe you want my Facebook password, recordings of my phone conversations, and list of my deepest darkest secrets as well? And while we're all in a sharing mode, maybe Trump wants to share his Full Tax Returns too? And his birth certificate (yeah, yeah, we know you were probably born in outer space, but would still nice to see it on paper).