Castro government: US is in no 'condition to lecture us' on human rights

After Donald Trump announced on Friday that he is reversing the Obama administration's plans to normalize relations with Cuba, Cuba's government answered that United States shouldn't be lecturing
Cuba on human rights
, based on the country's own record on the issue.
Trump is working hard to undo the progress that has been made during the past two years between Cuba and Obama's administration, all allegedly on the name of honoring human rights.
"The Castro regime has shipped arms to North Korea and fuelled chaos in Venezuela. While imprisoning innocents, it has harbored cop killers, hijackers and terrorists. It has supported human trafficking, forced labor and exploitation all around the globe,"
said Trump in his speech.
While there might be some merit in what he's saying. But so does the statement the Cuban government put together in response to Trump's hostile rhetoric.
"We have deep concerns by the respect and the guaranties of the human rights in that country, where there is a large number of cases of murder, brutality and police abuse, particularly against the African Americans; the right to live is violated as a result of deaths by firearms,"
the Cuban statement says.
Among other things the statement issued by the Cuban government mentioned racial discrimination in the United States, Trump's "great" idea to say that climate change is a hoax and pulling out of the Paris climate accord, the treatment of immigrants and refugees, the conduct of wars in Middle Eastern countries, killing of civilians in drone attacks. It also touched the potential results if the Trump's health care bill would be turned into law (23 million people would love medical coverage).
---
more in Politics
Trump vs Obama - a story of a delusional man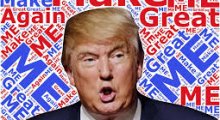 We seem to be in an age of narcissists, and sadly enough too many of the voters don't seem to be able to see it. So from this perspective, I guess, they deserve the narcissist as a president.
Trump - the protector of peace and harmony? Right.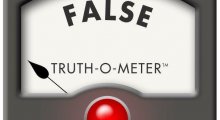 After the bomb scare yesterday that was targeted at Clintons, Obamas, and CNNs office, Trump said that No nation can succeed that tolerates violence or the threat of violence as a method of political intimidation, coercion or control. Such conduct must be fiercely opposed and firmly prosecuted.
Is Kellyanne Conway on drugs?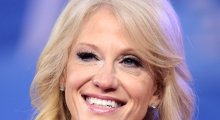 The lady MUST be on drugs - any other explanation would not explain her ridiculous statements.
Trump and Iran - story of a current bully with a fractured ego and a street fighter trying to survive the world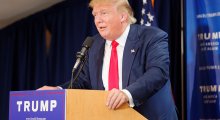 After withdrawing from the multinational deal with Iran, Trump said that Iran is "treating us with much more respect right now, than they did in the past." With all his years in business, has Trump only learned one thing?
Why hasn't Trump still shared his tax returns?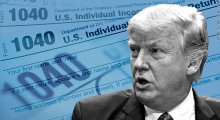 Trump has been asked to share his tax returns numerous times. Yet, he still hasn't done it. But why? While all of the following could be wrong, if he's not sharing them, there must be a reason for it.