A beacon of democracy

It's easy to forget, but Britain remains a beacon of democracy throughout the world. Election fever may mean that we sometimes get caught up in the tribal intensity of party politics. But it is worth stepping back from the hurly burly of the hustings to remember the essential freedom that we realise when we put a tick on a piece of paper and place it in an old-fashioned black box.
Our politicians may inspire or divide us, we may agree with their policies or we may hold them in contempt, but even if - or perhaps because - we struggle to predict the outcome we all share something that will unite us on the other side of the election - whatever our politics. We all enjoy a freedom to vote according to our conscience and to express our views openly and without fear of sanction. Not everyone in the world can say that. In Britain we can.
---
more in Politics
Obama blockers look like Racists!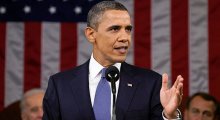 At what point does a foregone conclusion become obvious to all? Whenever that is, I think The U.S has already gotten there. The mob in America who are doing their best to prevent, stall, and block our President from achieving anything are branding themselves as short-sighted and stupid racists. These Obama blockers will soon find themselves cataloged next to prohibitionists and Confederate secessionists. Geez, you people would just as soon shoot fire hoses at Reverend Ralph Abernathy and Jessie Owens!
The Unnerving Political Activities in Ukraine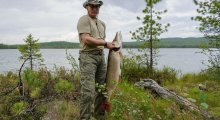 Crimea, a region where mostly the ethnic Russians live, has been the centre of tensions after the fall of Ukraine's pro-Moscow president.
The tension between Russia and Ukraine, who is to Blame?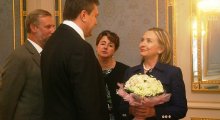 Trouble is brewing in Europe after efforts to find diplomatic solution to the tension between Russia and Ukraine failed. Following the recent toppling of pro-Russian Ukraine president Viktor Yanukovych, many observers thought that Ukrainian citizens were well on their way to enjoying peace, stability and great governance.
Indecision: Barack Obama On Syria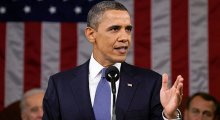 The big question on the lips of every news anchor and columnist is about the notable appearance of indecision on the part of US President Barack Obama. Is the President actually indecisive or is this just more political posturing by one of the most power men in the world? Some even contend that the indecision may just be working to the benefit of America and the cessation of chemical weapon use by Syria. Critics and supporters of the President alike have voiced the perception that President Obama lacks any kind of commitment to a stance or position. At his lowest level of popularity since he became President nearly five years ago, Obama seems unfettered and serious about what he says.
Halter Skalter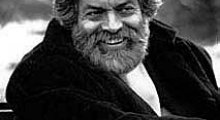 Guess who is coming to Jerusalem? A group of 150 European priests, rabbis and imams to pray for peace at the Western Wall, all with the personal blessing of Pope Francis and all organized by the dastardly Marek Halter.