The Unnerving Political Activities in Ukraine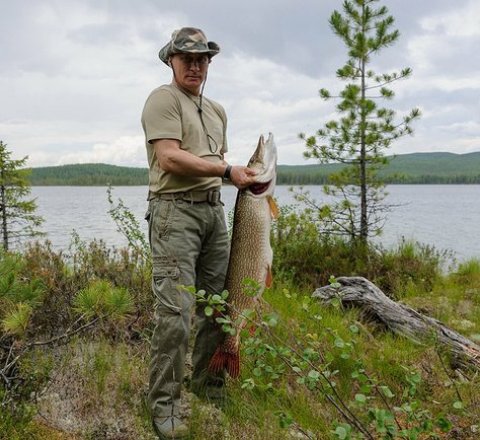 Vladimir Putin poses with his catch, Krasnoyarsk, Russia, 20 July 2013, Kremlin photo service, public domain.
Crimea, a region where mostly the ethnic Russians live, has been the centre of tensions after the fall of Ukraine's pro-Moscow president.
The meeting of EU leaders in Brussels for discussing the ways and means about responding to Russia's troop deployment on Ukrainian soil had resulted into the announcement from Crimea's parliament.
Russian and Pro-Russian forces have been in de facto control of the peninsula, which is already enjoying a degree of autonomy from Kiev, for passing several days.
Meanwhile, Washington is issuing restrictions on a number of Ukrainian and Russian officials, as its reaction to the developments in Crimea. This is Washington's repercussion to those individuals who are believed to be in the context of a policy to deny visas to those complicit in or responsible for, or threatening the territorial integrity and sovereignty of Ukraine.
Is it a western plot against Russia or Putin?
According to Vladimir Putin, the world is one in which western powers are politicking, rather to say plotting day and night, to destabilize first the Country then him personally. Vladimir Putin is remembering Georgia's Rose revolution in 2003 and Kiev's Orange Revolution in 2004. All Russians suspect that both were engineered by the western world.
Kremlin accuses that in most recent time, Anti-government Street protests in Moscow was fueled and funded by the western powers. The recent crisis in Ukraine is also, as claimed by Kremlin, is being orchestrated by EU and US for their geo-political gain.
Viktor Yanukovych's refusal to sign in the dotted line of EU's association agreement during last autumn was a simple excuse, allowing opposition forces to back their battle of power, as has been accused by President Putin on last Tuesday. He furthers to blame the western partners that the recent developments in Ukraine are not a new thing.
Besides this, a question of NATO comes into fore. Vladimir Putin, during his interview with the newspaper Kommersant in 2010, recalled the promises by the alliance to the formerly USSR that it would not expand beyond its demarcated boundaries. Putin accuses that the alliance has deceived Russia in a rudest way. What he apprehends that establishment in Kiev are already pro-western and plotting for NATO membership which is a direct threat to Moscow.
Latest happenings around the world
The diplomatic and defense editor of Newsnight, Mr. Mark reports some EU members, Western Europe in particular, have been calling for tough sanctions on Russia, however, German wants to go for a mediation route. In recent past, Russian Foreign Minister Sergei Lavrov and United States of America's Secretary of State John Kerry have met in Rome on the sidelines of conference in Libya. After the meeting Mr. Lavrov, declined to inform the world community about any sort of agreement between the two countries. Of late, along with some EU leaders, the two top diplomats again met on Wednesday, the talk was described as "tough" by the US secretary.
Some of the other developments in Crimea


The Russia Today presenter Liz Wahl, based in USA, resigns on air as her protest at Moscow's involvement in Ukraine. The matter is considered as the follow-up action of two days after another RT presenter had roughly criticized Russia on her program.

An unarmed military observer from OSCE team is stopped by armed men at a checkpoint inside Crimea.

Plans have been announced by Dmitry Medvedev, the Prime Minister of Russia, towards simplifying procedures for Russian-speakers in foreign countries so that they can gain Russian citizenship.

After the removal of pro-Russia demonstrators from the building, the Ukrainian flag is again flying over the regional government in the eastern city of Donetsk.

Ukrainians demonstrations seeking closer ties with the West - turned violent in mid-February, resulting to more than 90 people being killed in clashes with the police.

Following the months of protests in Kiev and after Viktor Yanukovych was ousted as the president of Ukraine, Pro-Russian gunmen moved in to seize strategic sites in Crimea.
Crimea is experiencing the mood change
On Friday, without much opposition by their Ukrainian counterparts, the Russians took the charge. This is considered to be the confused aftermaths in Kiev, the people in Ukraine were still the confused lot because they still don't know about their ruler, whom they were supposed to follow.
Although the huge battalions of Ukrainian soldiers today pose protest against the new authority in Crimea, these soldiers refuse to give in their ships and bases, and are slowly inching towards creating problems for the Russians.
They are confused about whether a decision on fighting back has been taken or not? Till this time, the matter has been dealt peacefully, but as far as the troops are concerned, they are hoping to show the world that Russian masters are bullying the Ukrainians and that is why they are pushing the boundaries.
There is no doubt that Kiev is yet to get its new government, however, it is a common belief that the international community might have withdrawn their interest on Crimea, which brings the eventualities as on today.
BBC reports that Moscow has been asked by the MPs in Crimea to allow the Southern Ukrainian region to become the Russian Federation's integral part.
In case its request was granted, as informed by the Parliament, Crimean citizens could give their view in a referendum on the ensuing 16 March.
However, according to the interim Prime Minister of Ukraine, Arseniy Yatsenyuk, there is no legal ground in the move.
Formally, the parliament in Crimea resolved to enter the Russian Federation, where they can have the Russian Federation's full rights. The parliament in its official website has asked President Putin to start the necessary procedures of Crimea to enter into the Russian Federation. Crimea's deputy parliamentary speaker, Sergei Tsekov had said that the move is reuniting with the motherland, from where the country remained detached for a long time.
However, President Putin admitted that he is well aware of all the developments happenings in the Crimean parliament, but turned down the fact of receiving any response that might have been yet made public by the Ukrainian parliament. By the time this report is being written, there might have been lots of new developments in Crimea while the entire world is watching them.
---
more in Politics
Trump vs Obama - a story of a delusional man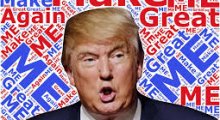 We seem to be in an age of narcissists, and sadly enough too many of the voters don't seem to be able to see it. So from this perspective, I guess, they deserve the narcissist as a president.
Trump - the protector of peace and harmony? Right.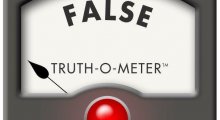 After the bomb scare yesterday that was targeted at Clintons, Obamas, and CNNs office, Trump said that No nation can succeed that tolerates violence or the threat of violence as a method of political intimidation, coercion or control. Such conduct must be fiercely opposed and firmly prosecuted.
Is Kellyanne Conway on drugs?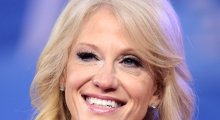 The lady MUST be on drugs - any other explanation would not explain her ridiculous statements.
Trump and Iran - story of a current bully with a fractured ego and a street fighter trying to survive the world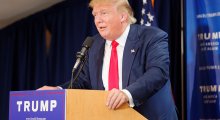 After withdrawing from the multinational deal with Iran, Trump said that Iran is "treating us with much more respect right now, than they did in the past." With all his years in business, has Trump only learned one thing?
Why hasn't Trump still shared his tax returns?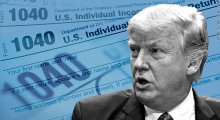 Trump has been asked to share his tax returns numerous times. Yet, he still hasn't done it. But why? While all of the following could be wrong, if he's not sharing them, there must be a reason for it.