SAVE LIVES!
This article belongs to SAVE LIVES! column.
October 14, 2007
Silence the Moment
SAVE LIVES – URGENT ACTION NEEDED!
Myanmar (Burma)
Hla Myo Naung, demonstration leader arrested.



The former student activist Hla Myo Naung has been arrested in Yangoon (ex-Rangoon) on the morning of the 10th October, while he was looking for treatment for a ruptured cornea. He now risks torture or other mistreatment. If he doesn't have an operation as soon as possible, Hla Myo Naung risks loosing an eye.
Former law student and member of the All Burma Federation of Student Unions, the most important student organisation in Myanmar, Hla Myo Naung was one of the leaders of the national protest movement against the military regime in 1988. Arrested in March 1990, he was condemned to 3 years imprisonment. Those who participated in those demonstrations are known by the name of the "student group of the generation of '88".
Hla Myo Naung has been in hiding since the 21st August 2007 following the arrest of 13 other members of this group, who were played a leading role in the recent demonstrations against the authorities. He came out of hiding in order to seek medical treatment in an ophthalmic clinic in the district of Sanchaung, where he was apprehended by member s of a special police unit. According to information received his doctor had diagnosed a rupture of the cornea needing immediate surgical attention, lest he was in danger of loosing his sight.
Urgent Action called for by Amnesty International : in the appeals which you would make as quickly as possible please mention the following :
§ Declare your concern for the arrest of Hla Myo Naung, who should have an absolutely urgent eye operation.
§ Call on the authorities to release this man immediately and unconditionally.



§ Demand that this man benefits from medical attention as soon as possible and that he has the right to visits by a lawyer and his family while awaiting his release.
§ Appeal to the authorities to treat Hla Myo Naung and all other detainees with humanity and, in particular, not to submit them to torture or other forms of maltreatment.
§ Demand the release of all people arrested for having participated in these peaceful demonstrations.
APPEALS TO:
Senior General Than Shwe, State Peace and Development Council, c/o Ministry of Defence , Napypyitaw, Myanmar.
Nyan Win, Minister of Foreign Affairs, Napypyitaw, Myanmar.
Dr Kyaw Myint, Minister of Health, Ministry of Health, Napypyitaw, Myanmar.

COPIES to your Myanmar Embassy in your country.
---
more in Politics
Burma Needs To Fight For Its Own Freedom
China is another wife-beater beating the hell out of the wife many years ago in Tiananmen Square in the full public gaze. And nobody did anything. And while China no longer beats the wife that much, she is now cowed and busy earning money for China anyway.
Voting and Town Hall Meetings
In our everyday working lives, one barely has time to catch up on home projects that need our attentions, although, our towns, cities, and villages where we do our living need us as well. Perhaps more so than we every thought.
Is the Surge having an effect?
All independent reports and analysis, including an inside report from the Pentagon paint a quite different picture to the political speech of Petreaus. Even he had to admit that violence remains at unacceptable levels.
Bronx Cheer
Iranian President Ahmadinejad's recent controversial visit to New York and talk before the UN and Columbia University. Why so much media attention to him and what Ahmadinejad means to Iran and the third world.
The Muslim Brotherhood – a force not to be underestimated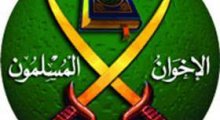 An introduction to the Muslim Brotherhood and why they are the best interlocoutor for the West to the Middle East. It is my belief that the Muslim Brotherhood will be an increasingly important force, one which cannot be ignored.