Weed can be good but there's a time and place for everything

If you like to puff every once in a while, why not, especially if you live in a place where it is legalised. I personally love the smell of it. And of course, if
it's good weed, it's sometimes nice to smoke
as well, but there's a time and place for everything, same as with alcohol.
In United States recreational marijuana usage has been legalised in eight states
, and I think that's great. Ideally it would be legalised in all states. But there are some worrying statistics.
The Highway Loss Data Institute conducted a study to see if there's a link between legal pot and car crashes, and the result - yes, there is.
The study focused on three states where recreational marijuana has been legalised - Colorado, Oregon and Washington.
According to the results, in those three states auto collision frequency increased 3 percent compared to states where recreational use is not legalised.
"More drivers admit to using marijuana, and it is showing up more frequently among people involved in crashes,"
says the study.
David Zuby from Insurance Institute for Highway Safety said that
"The HLDI's findings on the early experience in Colorado, Oregon and Washington should give other states eyeing legalization pause."
While the numbers show what they show and in all honesty, they make sense, we have to mention two things. And no, we don't agree with David Zuby. Firstly, The Highway Loss Data Institute has connections to Insurance Institute for Highway Safety which is funded by insurance companies. And insurance companies have interest in not paying claims whenever possible. And impaired driving is one of those cases. Secondly, driving under the influence of weed and driving under the influence of alcohol, they are not so different. It's got nothing to do with weed or alcohol and doesn't mean they should be banned. Instead, people should keep in mind that there's a time and place for everything.
---
more in Opinion
Gun violence in America kills 1200 times more people than terrorists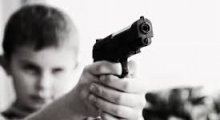 Lately there's lots of talk about the Muslim threat, Muslim terrorists and everything related. While there understandably is a problem, a problem that needs to be dealt with, people, especially people at the top like Donald Trump, seem to forget to look at the number of people killed by Muslim terrorists and compare it with other numbers.
US against Qatar but not its Money
Last week, after Qatar's neighbours broke diplomatic ties as well as trade and transportation with the country due to its support of terrorism, Trump was happy with the move, saying that it's "the beginning of the end to the horror of terrorism!" On Friday Trump actually accused Qatar of being a "high-level" sponsor of terrorism.
A few unpopular thoughts on equal pay and equality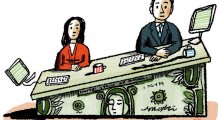 Equal pay for men and women is a no-brainer. Same goes for people from different races and religions. However...I do have a problem with the activists claiming there's a huge gender pay cap while in reality the issue is far from what it is made out to be. The pay gap is most likely way smaller than you'd see in any official statistics, and additionally the reasons for the cap are not what the are said out to be either.
America is Suffering from Mixed Signal Syndrome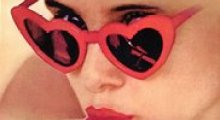 What is Mixed Signal Syndrome? The paralyzing of the mind's ability to choose best because of mixed signals, twisting feelings and thoughts. America is dying people, wake up before it is too late.
Trump's beautiful, great, wall, and a few facts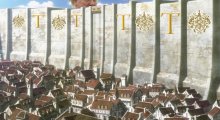 Trump has promised to build a beatiful, great, impenetrable wall, for which he has promised Mexico will be paying. And lately he has been talking more about it again.