Weed can be good but there's a time and place for everything

If you like to puff every once in a while, why not, especially if you live in a place where it is legalised. I personally love the smell of it. And of course, if it's good weed, it's sometimes nice to smoke as well, but there's a time and place for everything, same as with alcohol.
In United States recreational marijuana usage has been legalised in eight states, and I think that's great. Ideally it would be legalised in all states. But there are some worrying statistics.
The Highway Loss Data Institute conducted a study to see if there's a link between legal pot and car crashes, and the result - yes, there is.
The study focused on three states where recreational marijuana has been legalised - Colorado, Oregon and Washington.
According to the results, in those three states auto collision frequency increased 3 percent compared to states where recreational use is not legalised.
"More drivers admit to using marijuana, and it is showing up more frequently among people involved in crashes,"
says the study.
David Zuby from Insurance Institute for Highway Safety said that
"The HLDI's findings on the early experience in Colorado, Oregon and Washington should give other states eyeing legalization pause."
While the numbers show what they show and in all honesty, they make sense, we have to mention two things. And no, we don't agree with David Zuby. Firstly, The Highway Loss Data Institute has connections to Insurance Institute for Highway Safety which is funded by insurance companies. And insurance companies have interest in not paying claims whenever possible. And impaired driving is one of those cases. Secondly, driving under the influence of weed and driving under the influence of alcohol, they are not so different. It's got nothing to do with weed or alcohol and doesn't mean they should be banned. Instead, people should keep in mind that there's a time and place for everything.
---
more in Opinion
Trump: I shall reverse everything Obama has done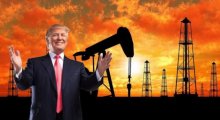 Trump, so badly wanting to be better than Obama, and thinking everything he thinks and does are better than Obama's decisions, is on a crusade to reverse everything Obama has done, and screw up the country, and the world, at the same time.
The president did nothing wrong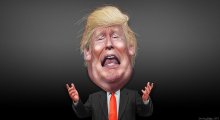 That seems to be the main statement coming out of the White House as well as Trump's own mouth. Be it any, and I do mean ANY other person, doing ANY other job, he or she would have been fired a long time ago for ANY reason
Isn't it the media's job to call the president to order?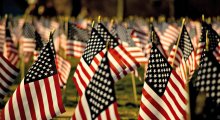 Trump has always been saying that the media is against him and ... you know, anything he doesn't like, is obviously fake news. But by saying that isn't he actually calling for an end of democracy and free press?
Guns to the blind? Only in the United States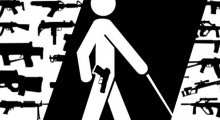 Lately there's been lots of talk about gun laws in the United States due to the most recent school shooting. While some eight year old's suggest teachers should all be armed with weapons, others are demanding stricter gun laws. And then there's Iowa.
Living on flat earth? So where's the edge?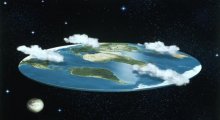 Although it's now year 2018 not year 200, there are still enough people who think that round earth is just a conspiracy theory and that the earth is actually flat.