Big things start with a small idea

Whether you're currently working for yourself, are employed by some company, or are still looking for your perfect employer, I bet that in the back of your head you're always thinking of a great business idea, something that, if realized, would set you up to life, as well. Most likely you don't care whether the idea is for
making money online
or doing it in the old style with no major online connection (although, doing it without any online bit at all is pretty much impossible these days). There are couple of ideas I've had myself over the years (or yesterday) that I've thought might work, but things I've never gotten to myself. So I thought, why not share the idea with everyone else.
The old idea - mini-laptop with a video projector
That's one idea I've really had for years. Back then the technology for it was not there yet. Right now, if it's not been done the way I imagined it yet, it will be soon, so you might as well give it a try. Especially if you have some engineering skills and at least some budget. We could call it a
replacement for a laptop
or just a computer box. Basically it would be a smaller laptop. It would come in a phone-like small box that would be three in one - the computer brain, the screen/projector and a keyboard, with an optional one-finger thimble-like mouse on top of your finger that works wireless. So instead of carrying around a laptop bag and all that, you'd be good with just a phone. A phone that offers you a big infrared keyboard and a video projector generated screen - although, very soon this could/should be replaced by a holographic screen. I believe it could be easily done already today, there might only be two main issues to overcome - the size of the device (which these days might still have to be bigger than your 5 inch phone), and the the battery that should last at least a few hours without having to have the charger plugged in all the time. There are really good batteries out there already, but again, to fit it all in the small size is the challenging part.
The older idea - corkscrew
When I was in high school, I used to open beer bottles with my old Nokia 5110. It worked well for probably roughly around 100 beers, until I accidentally screwed up my charging spot. But this gave me an idea, a very simple idea - a phone which would have two things. Firstly, a small kind of metal plate somewhere so you could easily (and safely) open beer bottles with your phone. And secondly, a corkscrew that would come out of the phone like in case of a Swiss knife for opening wine bottles. These two things sound like the easiest things to do, yet, I haven't seen any major company doing it. So it might still be a legit idea in 2017.
The new idea - tinder for children
Before your mind gets the better of you, it wouldn't be a dating app for kids, that would be sort of creepy. Instead what I mean is just an app to find kids around you to play with. Let's say your kid is bored. Now he/she opens the app and checks if there are any other kids in similar ages in the ...x km distance that would be up for playing together. Obviously, as this is kids that we are talking about, and rejections are not easy to handle for younger ones, there wouldn't be any swipe left-right thing, but instead everyone interested in playing would be displayed on map or something.
I don't know how good my ideas are, but I guess they are at least worth a thought if you're looking for your small idea to start something big.
---
more in Money
Woman offered a dinner instead of $43 million jackpot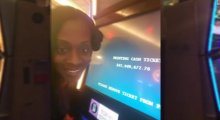 Imagine that you go to a casino, you're pretty wasted, you lose a few millions, and then you go to the casino and say that "sorry, I was wasted, I malfunctioned, my play was void, and as such, give me my money back. I can leave you a $2.25 tip though, and maybe make you a breakfast as well."
3 shocking ways people steal your information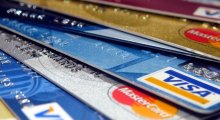 Despite chips in credit cards and other precautions, identity theft remains on the rise.
The awesome and not so awesome things about working for yourself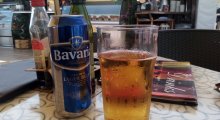 Recently I have met a number of people, who after hearing what I do (for living?) tell me that it sounds awesome. And based on what they think I am doing I cannot disagree. Well, I often could not disagree with it one way or another, as much of it really is awesome. However, as with everything, there are the bits and pieces that are not as great as they might look from far away.
Best Online Casino Bonuses 2017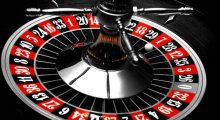 There's very little more exciting in the online gambling industry than Net Entertainment (NetEnt) slots unless of course, it would be getting a chance to play some of those slots for free. In a day and age where everything has a cost, anything someone can do for free has to be given extra consideration.
Cost of College in the UK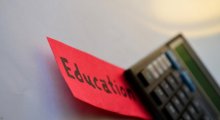 In the United States, stories about college and university are inevitably linked to the cost. Both tuition and student loan debt are rising in America, and many graduates find themselves in the unlucky position of having low starting salaries and high student loan payments. This raises the question of whether it is less expensive to attend university outside of the United States.