Woman offered a dinner instead of $43 million jackpot

Katrina Bookman won $43 million jackpot with a slot machine in Resorts World Casino in Queens, New York, but after the casino checked it, they said that the machine had malfunctioned, and
the winnings are void
, instead they offered her a complimentary steak dinner and $2.25 which she obviously rejected.
The $43 million jackpot would have been the biggest jackpot won on the slots in US history. And she actually took a selfie with the machine the moment she won,
thinking that her life has been changed forever
.
According to the Resorts World spokesman Dan Bank the
"casino personnel were able to determine that the figure displayed on the penny slot was the result of an obvious malfunction -- a fact later confirmed by the New York State Gaming Commission."
However, whether the Gaming Commission agrees with their claim or not, or if the claim is true or not, is actually of no importance. If your slots machine doesn't work as expected, it's the casino's problem. If it wasn't maintained correctly, it's the casino's problem. Not the problem of the winner. Independent of the fact that the machine displayed a disclaimer stating,
"Malfunctions void all pays and plays."
The woman has now sued the casino for at least $43 million and that's her right. And I do believe that she will win, or some kind of settlement will be reached. As a loss together with huge media publicity is bad for the casino, not to mention all casinos. Imagine if you play, hoping to win, win, and then there's a 50/50 chance that you actually didn't win. That doesn't make much sense, does it.
Bookman's attorney talked to CNN Money, saying that
"You can't claim a machine is broken because you want it to be broken. Does that mean it wasn't inspected? Does it mean it wasn't maintained? And if so, does that mean that people that played there before [Bookman] had zero chance of winning?"
Now to our point - imagine that you go to a casino, you're pretty wasted, you lose a few millions, and then you go to the casino and say that
"sorry, I was wasted, I malfunctioned, my play was void, and as such, give me my money back. I can leave you a $2.25 tip though, and maybe make you a breakfast as well."
Would it work? No. And if that doesn't work, neither should the casino get away with that, be it a malfunction or not.
---
more in Money
3 shocking ways people steal your information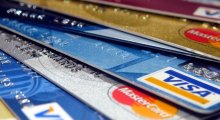 Despite chips in credit cards and other precautions, identity theft remains on the rise.
The awesome and not so awesome things about working for yourself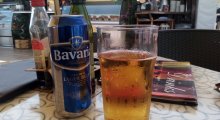 Recently I have met a number of people, who after hearing what I do (for living?) tell me that it sounds awesome. And based on what they think I am doing I cannot disagree. Well, I often could not disagree with it one way or another, as much of it really is awesome. However, as with everything, there are the bits and pieces that are not as great as they might look from far away.
Best Online Casino Bonuses 2017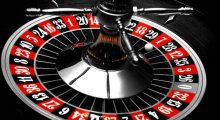 There's very little more exciting in the online gambling industry than Net Entertainment (NetEnt) slots unless of course, it would be getting a chance to play some of those slots for free. In a day and age where everything has a cost, anything someone can do for free has to be given extra consideration.
Cost of College in the UK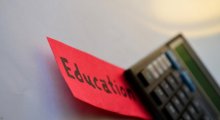 In the United States, stories about college and university are inevitably linked to the cost. Both tuition and student loan debt are rising in America, and many graduates find themselves in the unlucky position of having low starting salaries and high student loan payments. This raises the question of whether it is less expensive to attend university outside of the United States.
The sports betting industry in Malta is booming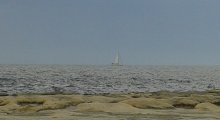 Malta is sort of a European paradise for gambling companies, it has risen to be one of the world's premier iGaming hubs.