Mega Millions - a True Competitor for Powerball?

Money. It's something most of us doesn't have in adequate amounts, while others just feel they don't. People say that money can't buy happiness, and it's a true statement, but to end it there, it wouldn't be right. Having enough money can make your life a lot easier if you're a smart enough person.
Let's be honest, it's not easy to get rich with day-to-day work, some might even say it's impossible. So you either have to create your own successful business, or you could try your hand playing lottery. Yes, I know, interesting comparisons have been brought out when talking about your chances of winning with a lottery. One of the best ones I remember is that you're more likely to be hit by a car while walking to the lottery kiosk than to win a jackpot. And it could be correct. But what's actually also correct is the fact that some people have been hit by a car while going to buy a lottery ticket. So, while the chances aren't so good, it's possible. And once you do win in, you're made for life.
So far the biggest jackpot ever won was $1,586.4 million (yes, it's more than One and a Half billion dollars) which was divided by three tickets/people and it was won with Powerball on Jan 13 this year (2016). The second and third biggest lottery jackpots were with Mega Millions lottery, $656 and $648 millions accordingly. Out of the next 11 biggest jackpots, 8 of them have been won with Powerball, 3 with Mega millions. Powerball lottery also holds the World Record for winnings for one ticket, which was $590.5 million.
However, when we look at the estimated jackpots of Powerball and Mega Millions this week, and compare them, you can see that Mega Millions jackpot is already at $218 millions (and more, depending on when you're checking it) and Powerball at $80 millions, Mega Millions seems to be a true competitor for Powerball. You can see a similar difference for the second prize, which in case of Powerball is max $2 millions while the second prize for Mega Millions is max $5 millions.
So it definitely might make sense to buy a ticket for this week with Mega Millions. You can't win if you don't buy the ticket.
Obviously, winning is always possible, but keep in mind the odds of winning. The overall odds of winning any kind of prize with Powerball lottery are 1 in 24.87, while winning the grand prize are 1 in 292,201,338.
---
more in Money
How much money can you make trading forex?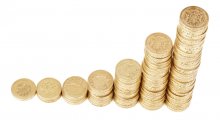 I have seen too many people asking that question - how much can I earn by trading currencies, by trading forex? And as many of you might have assumed, there is no definitive answer, but let us look into it.
Different Types of Online Casino Bonus Features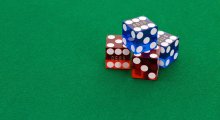 The online casino industry is growing rapidly, and you can find many online casinos. This increases competition among providers. Therefore, they have to find different ways to attract and retain casino players. One of the best strategies followed by gambling sites are the bonuses they offer.
How to Attract Luck in Gambling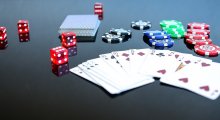 Luck or Something Else? Although all players know the fact that gambling odds are pretty much pre-determined and precisely calculated for each and every online casino game, the players from all aroun...
How to get involved with property investment in the UK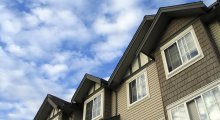 The property market is experiencing huge growth, with a number of major UK cities making names for themselves as hotspots for buy to let investment. If you've been thinking about investing in a property, now is a great time with lots of exciting opportunities and potential.
Trading forex? Here's one of the best daytrading strategies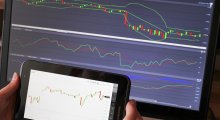 If you're just learning to trade forex and haven not figured out what strategy or strategies to use for your day trading, I have been testing a few and so far this one seems to be the trading strategy with most potential. At least for now.