10 tips to cut down your business expenses

Cutting unnecessary outgoings is a relevant exercise for all businesses, not just those struggling financially. Even businesses that are on the right track need to operate efficiently in order to thrive.
Given 3 out of 4 private sector businesses in the UK do not employ anyone beside its business owners, it is more than likely that you are solely responsible for reducing costs. Although it may sound daunting, this can be done in a number of simple and effective ways.


Utility bills. You can cut your power bills by making sure lighting and appliances are switched off when not in use. You should also replace old light bulbs with energy saving ones. Additionally, turning down your heating by just 1 degree will reduce your heating bill by up to 10%.

Insurance costs. If it has been a while since you last shopped around for your business insurance, do some research to ensure you are still paying the lowest premium possible for your insurance needs.

Business Travel. Whether you tend to travel abroad or within the UK, you can reduce costs significantly by looking for lowest transport fares to your destination, and cheaper accommodation that satisfy your needs. For a low cost way to stay in touch with the business and your customers, find a good mobile broadband package like mobi data, so you will never incur any unexpected charges. There are no passwords to remember and no long term contracts. If you are not convinced, order the free SIM card from the MobiData website which comes with 100MB complementary data, so you can try before you buy.

Miscellaneous items. A look around your office may reveal unnecessary spending. For example, do you order too much stationery? Do you insist on having fresh flowers in your office?

Professional services. Do you employ professional help for tasks that you can do yourself? For example, using accounting software for your basic accounting needs will save on professional services costs.

Business loans. If you took out a business loan against your property a while back, getting your bank to reassess the terms of your loan may reduce your interest payments, provided the value of your property has gone up.

Bank accounts. Make sure any money from your business sits in an interest bearing account.

Rationalise products. A quick analysis of your sales figures may reveal an unprofitable product which is dragging down your earnings. Modify or eliminate it in order to lower your costs.

Difficult customers. Some customers are actually demanding more from you than what they are paying for. Cutting them loose may mean the loss of future sales, but it could actually make your business stronger financially.

Staff. If you do employ any staff, look at ways in which they can create or do more in the same amount of time.
---
more in Money
How much money can you make trading forex?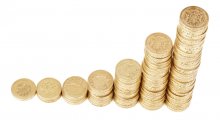 I have seen too many people asking that question - how much can I earn by trading currencies, by trading forex? And as many of you might have assumed, there is no definitive answer, but let us look into it.
Different Types of Online Casino Bonus Features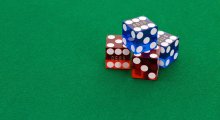 The online casino industry is growing rapidly, and you can find many online casinos. This increases competition among providers. Therefore, they have to find different ways to attract and retain casino players. One of the best strategies followed by gambling sites are the bonuses they offer.
How to Attract Luck in Gambling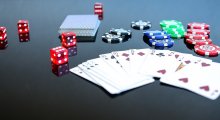 Luck or Something Else? Although all players know the fact that gambling odds are pretty much pre-determined and precisely calculated for each and every online casino game, the players from all aroun...
How to get involved with property investment in the UK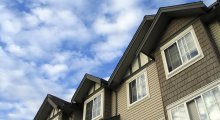 The property market is experiencing huge growth, with a number of major UK cities making names for themselves as hotspots for buy to let investment. If you've been thinking about investing in a property, now is a great time with lots of exciting opportunities and potential.
Trading forex? Here's one of the best daytrading strategies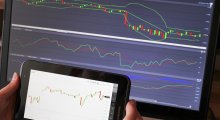 If you're just learning to trade forex and haven not figured out what strategy or strategies to use for your day trading, I have been testing a few and so far this one seems to be the trading strategy with most potential. At least for now.