How to transform your garage into an at home bar

Everyone loves getting home from work, opening a bottle of beer and sitting back for a relaxing evening. Whether it's for after-work drinks or relaxing weekend get together's, most of us love heading down to our local pub to catch up with friends over a beer or two. But what if you could enjoy the buzz of a pub in your own home? If this sounds like your ideal situation, take a look at our tips on how to transform your garage into a welcoming at home bar!
The first step in your garage makeover is to decide what kind of look you want to convey in your new bar. If you're going for more of a sports bar theme, you might be better with darker shades such as greys, greens or browns. Alternatively, if you want a more modern look, paint the walls in light shades for a spacious and airy feel.
There are lots of home bars out there to choose from if you'd rather purchase one readily made. If you'd like to try out some handywork, however, there are plenty of
tutorials available to help you build your very own bar
. This gives you the freedom to choose your favourite shade of wood to use, add your own special details, and will make hanging out in your new bar even more special!
The furniture and decor you choose to include in your new bar is an important element of the room and allows the space to really come together. Choose furniture such as bar stools, sofas and lighting that stands out to you and that you feel reflects the space well, keeping comfort in mind. Other small details such as rugs and artwork can add that finishing touch to your bar and give it an extra welcoming feel.
Perhaps the most important part of all, make sure you stock up on enough booze to actually fill your bar! Put up shelves behind the bar area where you can display bottles of spirits, and
get yourself a minibar fridge
to keep all your beers nice and cold. To make things extra authentic, create a DIY cocktail menu for your guests to select their drink of choice!
To turn your bar into the ultimate hangout, think about what you can bring into the space for
a bit of entertainment
. This could mean hanging a TV on one of the walls, buying a pool table or setting up a games console area. If your space is on the smaller side, simple board games and packs of cards can provide a good pass-time and are something the whole family can enjoy.
---
more in Life
The lazy man's guide to grooming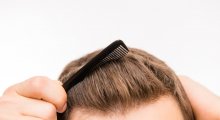 Whether we like it or not, there are grooming rituals that every man needs to carry out to look smart and presentable. But if you have a busy schedule and can't find the time, or you're just plain lazy, you might not think you have the time for a bit of self care.
Rod Stewart paid travel costs for kids with disabilities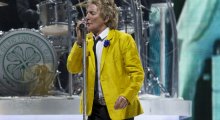 The singer Rod Stewart paid the travel cost for children with disabilities so that they could go to DC to protest Medicaid cuts.
3 Reasons Why Now is the Perfect Time to Pursue a Master's Degree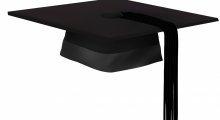 There are many ways you can secure a better, brighter financial future. For those working a full-time job and trying to build a career, pursuing that mid- or top-level management position can be the perfect first step to take.
Best research essay topics: choose the one that works for you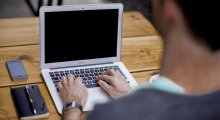 Writing an essay can be hard enough even if you already have the topic you need and some idea of what to say about it. But what can you do if choosing the right topic is already an issue? In cases when your teacher doesn�t give you a topic to work with, this work can be quite a tough call
Importance of term papers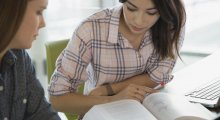 Being a student these days is extremely hard as young people are facing a lot of challenges and pressure. Young adults are expected to be successful in every domain of their lives and combine education with employment. It is important finding great job while they are young, to build a career, starting a family and achieving impressive academic accomplishments.