Uppercut Deluxe: "The modern man"
The modern man. This phrase has numerous definitions depending on who you're asking, but one thing could be had in common with this statement: "a man who exudes confidence in his looks, as well as anything and everything that he does." Okay, maybe that isn't the sole thing that the statement has in common, but it is as far as Uppercut Deluxe is concerned!
What's Uppercut Deluxe all about?
The company was created by two guys, passionate barbers, Steve Purcell and Luke Newman, from Aussieland. Uppercut Deluxe is inspired by the timeless and elegant look of the mid-1900s (1950s to be exact) and considers itself to be a traditional, but modern approach to men's grooming today. Uppercut Deluxe prides itself on offering men quality grooming products without all the "uppity" embellishments of the expensive salons.
From shampoos to shaving products to moisturizers to styling products - Uppercut Deluxe has just about everything that the Ďmodern man' would need to properly stock his bathroom cabinet (without sacrificing his manliness, of course).
On top of amazing styling products (such as their signature waxes Pomade, Matt Clay, Featherweight and Monster Hold), Uppercut Deluxe also offers men a fantastic collection of men's apparel consisting of long and short-sleeve t-shirts in various colors.
Men looking to re-vamp their style (or perhaps touch up their current one) will not be disappointed with Uppercut Deluxe. They certainly do their best to help and inspire men like you and me. Feel free to check out their their site about how they can help.
Now that you know a bit about them, there's a lot they can do for you! With all the fashion styles for men that are currently out there - tailor-fitted suits to leather jackets and dark shades - coming out with the perfect facial hair style for yourself can be just as daunting as coming up with the right outfit. No to worry though, gents! Whether you're thinking beard, goatee, or rocking the baby-smooth look, finding the facial hair style that fits you best is as simple as clicking the link here to find what facial hair style you are meant for!
The guys at Uppercut Deluxe care about their trade and do everything they can to make sure the barbering trade stays strong, including but not limited to supporting the London School of Barbering, school that is dedicated to training students the art of barbering, both traditional as well as modern techniques.
"Being a barber is all about technique, it is about men's styles, there's a whole heap of styles and barbers need to learn them all to the best of their ability," said one of the founders, Steve Purcell.
So stop looking at that famous Orson Welles beard and take the quiz to decide if it's the best look for you!
---
more in Life
Life's lesson from the Three Caterpillars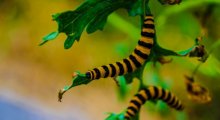 One afternoon, I saw three healthy caterpillars carefully clinging on the leaves of a very healthy plant.
6 Tips for Decorating for a Dinner Party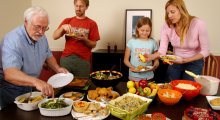 It's a festive time of year, and you will have several opportunities to entertain with graduations, Father's Day and weddings to look forward to in the near future. However, this doesn't have to mean that you will need to invest in expensive dinner party accessories. You can host a gorgeous dinner party using inexpensive options that you may already have.
Fashionable and Functional Gifts for Men with an Affordable Price Tag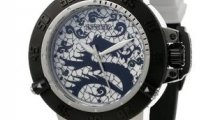 Generally speaking, buying gifts for women is difficult. Browsing through racks or shelves, a million questions seem to run through your head: Is this the right color? Is it the right size?
Promotion or Demotion: Is the Job Opportunity Worth the Move?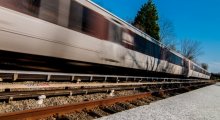 Whether you've already been offered a position or you're thinking of starting the job search, deciding to move to another city for a job can be a difficult decision. There are a million factors to consider before saying yes to a new place, so be sure you do your homework and ask yourself a few questions to see if it's worth it or not.
70 percent of Americans are obese or overweight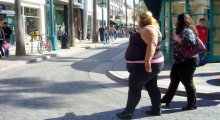 Based on estimations, roughly 70 percent of the adult population in the United States are either obese or overweight. Compared the the same number 30 years ago, the prevalence of obesity has more than doubled, making it a rather serious public health issue. Being obese is a major health risk as it can cause a number of problems including but not limited to high blood pressure, insulin resistant diabetes, coronary heart disease, stroke, sleep apnea, respiratory problems, just to mention a few negative "side-effects" of obesity.