E-Cigarette now as effective as Nicotine patches

Most,if not all, tobacco smokers are already informed about the risks involved with cigarette smoking. Studies have shown that cigarette smoking can cause lung cancer, vascular diseases and heart problems. Even second-hand smoke is found to be dangerous. There are people who died of lung cancer and never smoked a cigarette stick in their lifetime, only they were regularly around people who smoked. The risks are real and smokers, or at least those who got worried about such risks, have been struggling to kick the habit off and start living more cleanly. New products have sprung in the market to help smokers get off their tobacco addiction. Nicotine inhalers and nicotine patches are the two products recognized as effective tools to help someone reduce the amount of nicotine inhaled, if not to quit the vice altogether.
Electronic cigarette or e-cigarette is a relatively new device introduced to the smoking market. This product was originally developed from China about ten years ago and was marketed internationally starting in 2006. This product is the latest player and have since quickly become an industry on its own.
An e-cigarette is a battery-operated device shaped similarly to regular or analog cigarettes. It has an atomizer and a cartridge that holds the e-liquid. The atomizer turns the e-liquid into vapor which is being inhale by the user. The e-liquid contains various levels of nicotine, the substance smokers are addicted to. Some e-liquids are flavored. Unlike analog cigarettes, e-cigarettes do not entail combustion thus tar and other toxic substances are absent in the vapor that e-cigarettes produce. Aside from nicotine which goes directly into the user's body, the vapor contains propylene glycol or sometimes vegetable glycerin. These substances have been proven to be safe. E-cigarette manufacturers claim that their product is safe and is the best alternative to smoking tobacco. In the United States, the sale of this device is not yet regulated. E-cigarettes are permitted to be sold only if the manufacturers do not claim that using e-cigar can make a smoker quit tobacco.A recent study, however, concluded that e-cigarettes are as effective as nicotine patches.
E-cigarettes versus nicotine patches
Nicotine patches are applied directly on the skin preferably at the same time each day while e-cigarettes imitate tobacco thus users can puff anytime.

One cartridge in an e-cigarette is equivalent to 1 pack of tobacco. A nicotine patch is only good for 24 hours.

E-cigarettes are readily available in the market. You need a prescription to use nicotine patches.

The study
A group of researchers headed by Chris Bullen from the National Institute for Health Innovation in Auckland, New Zealand recruited 657 adult smokers (aged 18 and over) who wanted to quit. The volunteers were randomly assigned to one of three groups ensuring balance based on these: sex, ethnicity and nicotine dependence.Thirteen weeks' supply of commercially available e-cigarettes, each containing about 16 mg of nicotine was given to 289 smokers who were trying to quit. For the 295 volunteers in the second group, thirteen weeks' supply of 21mg nicotine patches was given while the remaining 73 received dummy nicotine-free e-cigarettes as placebo.During the 13 treatment weeks and 3 months after (a total study period of 6 months), participants underwent breath tests to check whether they had managed to abstain from smoking. At the end of six months, the overall results showed that about 1 in 20 participants or 5.7% of the volunteers managed to quit completely. Furthermore, it was found out that 7.3% of the quitters belonged to the e-cigarette group, 5.8% was from the nicotine patch group, and 4.1% from the placebo e-cigarette group.

While the quitting rate was roughly 2.5% higher in the e-cigarette group than the patches group, the researchers say that the difference in rate is too low to merit statistical significance. Thus Bullen's group concluded that e-cigarettes are comparable to patches.

During the study period, relapses were observed. Relapses are volunteers who resumed smoking during the study period. The researchers noted that relapses from the e-cigarette group smoked markedly fewer analog cigarettes that those from the two other groups. By the end of the six months, 57% of the volunteers from the e-cigarette group had halved their daily cigarette consumption, compared to the 41% in the nicotine patches group and 45% in the placebo group. Moreover, 9 out of 10 volunteers in both e-cigarette and placebo groups said that they would willingly recommend the use of e-cigarettes to their friends. Only 56% in the patches group said they would.

The advent of e-cigarettes has sparked debates from all over the world especially these days when e-cigarettes are continuously gaining popularity to consumers. Health professionals all agree that more research on the positive and negative effects of these products must be done in order to understand how and why e-cigarettes can effectively help smokers quit tobacco. This study by the Bullen group surely took the e-cigarette to another level.
---
more in Life
Most Popular Post Study Abroad Careers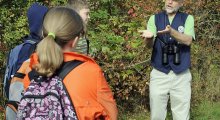 Studying abroad is a great opportunity to get the experience and skills you need for getting the most perspective job. But here you are, with your overseas degree, what is next? Most of those who were brave enough to dare studying abroad are eager to bond their professional life with traveling and exploring new horizons. As long as our world is getting more and more global every day, your job can be as international. Your abroad study experience surely opened your eyes and helped in understanding the essence of inter-cultural communication to all its niceties. Thus, here are five most popular jobs that students with overseas degree ought to choose.
What You Need to Know About LSAT Dates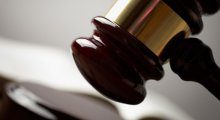 The Law School Admissions Test (LSAT) is administered at testing centers throughout the world, including the United States and Canada. Designed to test a studentís ability to succeed in law school (based on their reading and verbal reasoning skills), this standardized test consists of five sections, including multiple-choice questions and a writing test. Students have approximately 175 minutes to complete the test; however, each section must be completed in the allotted time.
Common Mistakes of Novice Cigar Smokers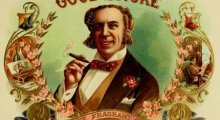 It's easy to look like an amateur when you try something new - lighting up that first cigar is no exception. You may have qualms about smoking in general, or maybe your don't worry about it at all, but in either case you should be prepared to knowledgeably conduct yourself if you're invited to smoke a cigar. Rising to such an occasion with poise is more about social grace than an endorsement of smoking.
Getting married in a care home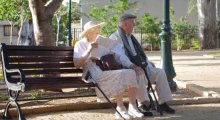 You can be too old to go boxing, too old to go skiing, you can be too old to even walk, but you're never too old to fall in love.
Gift ideas to get your adrenaline going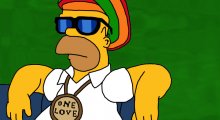 There are so many of us these days that experience our sports and our adrenaline-fueled highs vicariously - through the experience of others.