Don't have a fever while pregnant (study)

According to a study, the risk of having a baby with autism can increase remarkably if you have a fever during your pregnancy, especially during the second trimester.
The study
was published this week by Columbia University's Mailman School of Public Health. The researchers observed children in Norway between 1999 and 2009, altogether over 95 000 children were observed. Among the group of mothers who had fevers during their pregnancies (15,700) 583 cases of autism was identified.
According to the results, if a woman has a fever anywhere over 37.2 C or 99 F, risk fo the child being born with autism increases 34% and even higher (40%) if the fever occurred during the second trimester. In case of women who suffered from more fevers after the twelfth week of pregnancy, the chances of autism increased a whopping 300% and more.
Based on observations, women who took ibuprofen for the fever didn't give birth to any children with autism. However, the sample size for them was way too low to allow the researchers draw any real conclusions here.
On average, roughly 1 in 68 children are born with some kind of autism.
---
more in Health
Eric Henry Leduc, Florida EMT, Praises Jacksonville Medical Investment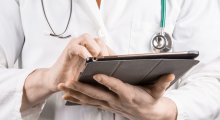 An Emergency Medical Technician (EMT), Eric Leduc, has praised the considerable investment being directed towards the Jacksonville Medical industry.
5 Steps To Effective Weight Loss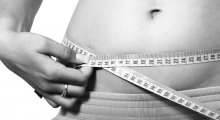 It's getting to that time of the year where our diets and our motivation start to stall but, before you throw in the towel, ask yourself this - are you giving yourself the best chance at weight loss?
5 Reasons You Havenít Achieved Your Fitness Goals Despite Trying Hard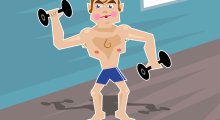 It is totally frustrating when you have done everything you possibly could to lose weight, but you still havenít achieved your goal.
Anger Needs Your Body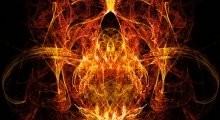 Through anger people are killed by the hands of the people possessed by it. Anger has embarrassed us and made us feel ugly. Today, I want us to call it a thing, an entity, spirit, an invisible force allowed in by our egos so we can put it in its place on a regular basis.
The 5 Healthiest Fish for Your Diet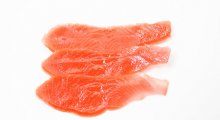 If you aren't exactly a nutritionist or a fitness guru, then getting lean and in-shape can be difficult. By asking experts or just doing some research, you'll find that the first step towards getting healthy is transforming your diet. The best way to do this is finding foods chock-full of vitamins, amino acids, and protein. That's why the sooner you start eating fish, the sooner you'll begin to look and feel better. Here are just a few ideas for some delicious, healthy meals.