In Search of Adrenaline? Stake on Minecraft!

Do you like sports and that feeling of sweet agitation that overwhelms you during competitions? You are definitely a venturous person unafraid of challenges and risks. Still, you must know that sport is not necessarily about physical exercising only. Playing online games can be as venturesome and exciting as watching basketball match or cheering for your favorite soccer team.
Just imagine yourself exhibiting unseen prowess on the battlefield, defeating your enemies, mobs, or other creatures that threaten and disturb you. There is also a host of weapons at your disposal in Minecraft, which will help you win victories over your opponents and get the best resources available on your servers. It is so exciting to be in a constant search of improvement and self-development, even when it comes to playing online games. Don't hesitate and get the game installed on your computer, iPhone, or tablet PC. Avail yourself of a number of great opportunities presented to you by one of the most popular modern games. Stake on Minecraft! We guarantee that you won't regret it.
Making your Own Skins in Minecraft
Very few Minecraft players don't attach importance to the way they look in the game. Realy cool players don't confine themselves to the default character skins. Indeed, the more you play and the more experienced you become, the more conspicuous and unique skin you desire to obtain. The problem is that many players find themselves tinkering with making, uploading, and changing their characters' skins due to the lack of skills, knowledge, or information available on this topic. We are here to help you create the skin of your dream that will fascinate other players, express your individuality and uniqueness. So, why not rock the world of Minecraft with your new skin?
If you are eager to make your own character skin in Minecraft, you may avail yourself of various skin editors and creators that can be found on the Web. Many gamers prefer Skincraft due its usability, functionality, versatility. If you also want to try this editor, just type its name in the search engine to get the process started.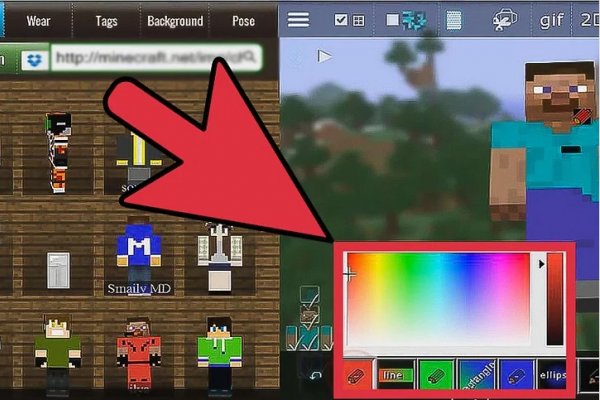 The common feature of most skin creators is that you can customize your skin by changing only one body part at a time. There will be different tools at your disposal with the help of which you will be able to incorporate changes into your look bit by bit, or customize the entirely different skin. Take your time and try to explore different tools and options presented by your skin editor to create a truly fascinating image.
Once you have finished creating or editing your look, make sure you are saving it as a .png file and locating it appropriately. You are also free to rename your file in accordance with its content.
Next, go to Minecraft.net to access your profile. After that, press the "Browse" button and navigate through your folder until you find the necessary content. Once the created skin is found, click "Upload" in order for the changes to take effect.
Now you are ready to enjoy the terrific avatar made by your own hands!
You may also consider the option of downloading a fine character skin. Just think of a skin you want to get and search for a downloadable version of it via the Internet. Many players use Santa or various mob
skins for Minecraft
. If you think the skin you desire has already been created, you may be able to find it on the skins4minecraft, a resource with thousands of skins.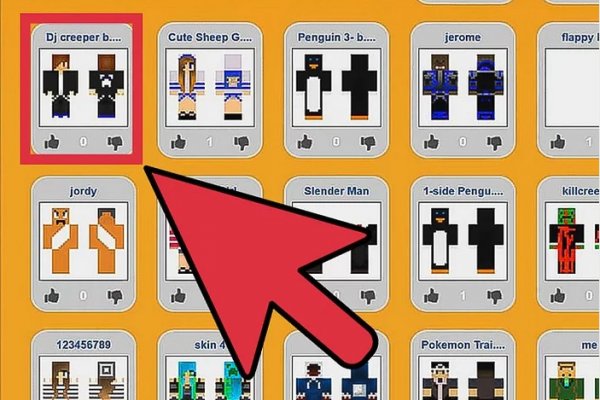 Afterwards, you will need to upload it to your Profile page and then try your new skin out.
---
more in Entertainment
10 Best Games for Sega Dreamcast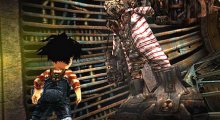 There are a lot of Games for console Sega Dreamcast. You can easily find any genre that you like. It can be racing, horror, thriller or adventure and many other variants. The choice depends on your mood and desire.
Stranger Things creators sued for theft of concept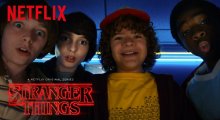 After two seasons of Stranger things, someone has finally decided that the authors of Stranger Things stole the idea from him. What took him that long is a good question. If there's any merit to the claim at all.
Is it possible to win with slots?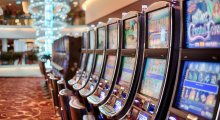 We've all heard news about various wins from lottery, poker, and every other possible game available on gaming platforms. And exactly the same applies to slots. The difference between, say poker and slots, is that one is mainly a game of skill while the other is based totally on luck.
"MY making" of "I AM Sam Kinison!"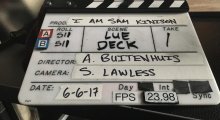 A much anticipated, but hardly heralded stand-up biography has finally arrived! Vancouver's Network Entertainment biggie Derik Murray and writer/producer/director Adrian Buitenhuis have patiently and meticulously midwifed their latest arrival, and then finally birthed it at the end of our tumultuous year.
How well do you really know your Christmas songs?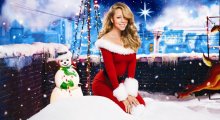 It's beginning to look a lot like Christmas. And we are all over that bad boy!