Online slot machines: a matter of skill or luck?

Slot games have been around for over 130 years. It all started with the Liberty Bell, a 3-reel mechanical machine brought out in the bars of San Francisco. Back then, the slot was undoubtedly a test of luck. Gamblers did little more than pull the lever, cross their fingers, and hope that 3 matching symbols would appear across the machine's solitary payline.
Since the Liberty Bell's day, however, slots have progressed remarkably. Most are now played online. Digitalisation has allowed them to provide a more arcade-like or videogame-style experience, with immersive storylines, interactive bonus features and more sophisticated reel sets all calling for greater user engagement. For this reason, many have started to argue that being a profitable slot player in today's world requires not just luck, but also skill. . .
There's a potential danger in this view though. An emphasis on skill implies that players have the power to control outcomes. It's important to remember that slots remain, fundamentally, games of chance. There's no way of guaranteeing a win, and outcomes are always randomly generated â€" that's where the thrill comes from!
So it's less a matter of skill, and more a case of being able to put yourself in a good position to get lucky. Our top tips for doing this are:
1. Paying attention to RTPs.
There are now more slot games available than ever before. The online market is literally bursting with hundreds and hundreds of different titles to choose from. Knowing which game to play is tricky. Good slot players will first consider the game's return to player (RTP) value. This is a percentage which tells you what you can theoretically expect to get back from the game. Let's say, for example, you place a hundred £1 bets on a slot with a 96% RTP. You could then expect to win back £96. The higher the RTP, the more rewarding (in theory) the slot should prove.
2. Making the most out of bonus features.
Bonus features are another thing to look out for when deciding what to play. The more bonuses a game offers, the better: Free Games Features, Pick-and-Click Bonuses and Cascading Reels can not only make gameplay more exciting, but provide you with more opportunities to win cash prizes.
Knowing the mechanics of a game's bonus features before you play can help you to make the most out of them if/when they're triggered during the game. You'll find this information by clicking on the paytable icon in the slot (this is usually located beside the reels).
3. Getting some free practice in.
Whilst the RTP and bonus features can help you pick what games to start playing, the best way to realise what slots suit you best is by getting some experience under your belt.
Take advantage of the generous offers handed out at online casinos. Look for somewhere that lets you sample their slots in demo mode for free; or, better still, find somewhere that gives you a good sign-up bonus, or even
free spins
, when you join. This will let you test different slots without having to risk your own cash.
4. Knowing when to stop.
Any good player needs to know when it's time to call it quits. Being able to set a reasonable budget, and stick to it, is important part of gambling safety. Never wager more than you can afford to lose and, if it's not fun anymore, stop playing.
Once you've take note of these 4 top tips, you're ready to get out there and start trying your luck with today's online slots. Have fun!
---
more in Entertainment
Fun games to play on the Internet for free!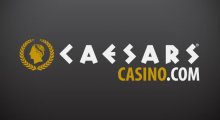 With autumn sadly loitering just around the corner, it's time to accept that soon we'll all be snuggling up inside the house - just waiting for Christmas to arrive! Fortunately your fun and games doesn't have to end just because the seasons are about to change - there are plenty of ways to entertain yourself in the comfort of your own home.
The Top Games To Play At Ladbrokes Casino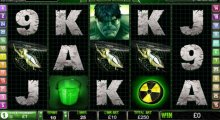 There are so many great games that you can enjoy over at Ladbrokes Casino, whether you're playing on your computer, tablet or smartphone.
10 of the Luckiest Animals Ever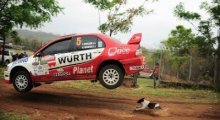 Let's face it, many of us rely on luck to determine whether a success of failure derived from a chance happening instead of our own actions - whether it's a winning streak from online casinos or simply having a bad day at work.
GTA, fantasy, or online gambling - and the need to entertain ourselves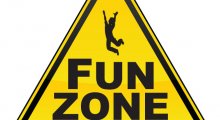 When you were still a child, your parents, maybe your grandparents, always tried to get you to do something, some sort of after-school activity. The reasons for that were rather simple.
A Star for Mitzi!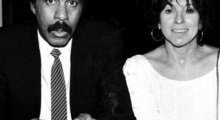 "To dream the impossible dream…" That's the lyric from "Man of La Mancha". Well, this is my impossible dream, my final quest. Someone tell that Don Quixote dude to stand aside! …Me, I've got some tall tilling at windmills to do. Hey Pauly! Come Sancho …Onward Rocinante!