How well do you really know your Christmas songs?

It's beginning to look a lot like Christmas. And we are all over that bad boy! We could not be
more
excited about the prospect of chowing down on mince pies, washing it down with a hearty helping of mulled wine, visiting family and friends and generally having a jolly ole time.
If you're anything like us then you have already put your Christmas tree up (no - October is not too early!) and have been kicking back blissfully surrounded by tinsel and fairy lights with Mariah Carey's Christmas back catalogue on repeat for quite some time now. No? Just us?! Ok , well if Mariah is not your bag, there is most certainly a Spotify playlist out there for you.
If you're one of those who considers themselves a festive tune connoisseur then you'll most certainly be able to tell your White Christmas from your Blue Christmas â€" amiright?!  
Our friends at
www.bgo.com
have put together the ULTIMATE Christmas quiz, pit yourself against your nearest and dearest and discover once and for all who is actually a total Christmas legend. Just correctly identify the song title from the single sentence of lyrics. Go on, the whole of Lapland is counting on you!
---
more in Entertainment
Nude dating show on Britain's Channel 4, what's that about?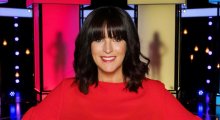 It's a controversial show that debuted around a year ago, July 2016, it's a dating show where all people are naked.
Stephen Colbert to produce a Trump show
Stephen Colbert and the network it will be running on have announced that they'll be producing and animated series about Donald Trump, the president. It will be a half-hour long animated series and it will be running on Showtime.
How Much Is Your Life Like a TV Show?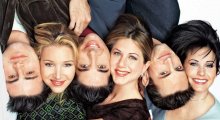 TV shows are made to be either extremely relatable to real life, or extreme opposites. But in a media world based on product placement, relatability is key. And leaving aside the commercial aspect of TV series, being able to relate to characters can be quite an amazing experience.
Do you know which business has the most ridiculous slogan?
Every major corporation or political campaign has a slogan which they repeat over and over...and over in their advertising campaigns. Usually it's something memorable, something catchy, something selling that they can use to promote their business or campaign better.
Youtube "star" Austin Jones likes them young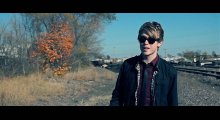 Youtube pop singer Austin Jones is being held in jail in Chicago after he was charged with child pornography. Allegedly he coerced two 14-year old fans to send him sexually explicit videos of themselves.