How well do you really know your Christmas songs?

It's beginning to look a lot like Christmas. And we are all over that bad boy! We could not be
more
excited about the prospect of chowing down on mince pies, washing it down with a hearty helping of mulled wine, visiting family and friends and generally having a jolly ole time.
If you're anything like us then you have already put your Christmas tree up (no - October is not too early!) and have been kicking back blissfully surrounded by tinsel and fairy lights with Mariah Carey's Christmas back catalogue on repeat for quite some time now. No? Just us?! Ok , well if Mariah is not your bag, there is most certainly a Spotify playlist out there for you.
If you're one of those who considers themselves a festive tune connoisseur then you'll most certainly be able to tell your White Christmas from your Blue Christmas â€" amiright?!  
Our friends at
www.bgo.com
have put together the ULTIMATE Christmas quiz, pit yourself against your nearest and dearest and discover once and for all who is actually a total Christmas legend. Just correctly identify the song title from the single sentence of lyrics. Go on, the whole of Lapland is counting on you!
---
more in Entertainment
In Search of Adrenaline? Stake on Minecraft!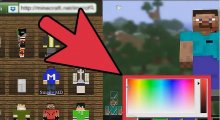 Do you like sports and that feeling of sweet agitation that overwhelms you during competitions? You are definitely a venturous person unafraid of challenges and risks.
10 Best Games for Sega Dreamcast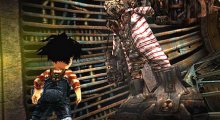 There are a lot of Games for console Sega Dreamcast. You can easily find any genre that you like. It can be racing, horror, thriller or adventure and many other variants. The choice depends on your mood and desire.
Stranger Things creators sued for theft of concept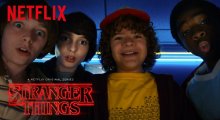 After two seasons of Stranger things, someone has finally decided that the authors of Stranger Things stole the idea from him. What took him that long is a good question. If there's any merit to the claim at all.
Is it possible to win with slots?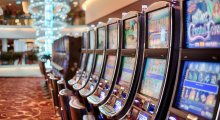 We've all heard news about various wins from lottery, poker, and every other possible game available on gaming platforms. And exactly the same applies to slots. The difference between, say poker and slots, is that one is mainly a game of skill while the other is based totally on luck.
"MY making" of "I AM Sam Kinison!"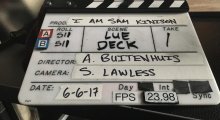 A much anticipated, but hardly heralded stand-up biography has finally arrived! Vancouver's Network Entertainment biggie Derik Murray and writer/producer/director Adrian Buitenhuis have patiently and meticulously midwifed their latest arrival, and then finally birthed it at the end of our tumultuous year.