Stephen Colbert to produce a Trump show
Stephen Colbert and the network it will be running on have announced that they'll be producing and animated series about Donald Trump, the president. It will be a half-hour long animated series and it will be running on Showtime.
"The fresh, cutting-edge comedy will present the truish adventures of Trump's confidants and bon vivants - family, top associates, heads of government, golf pros and anyone else straying into his orbit - intrepidly exploring their histories and their psyches, revealing insights into what makes them so definitively Trumpian,"
read Showtime's announcement.
It will be a workplace comedy where, just accidentally, the office happens to be oval. If you've seen The Office, maybe it will be a similar kind of imaginary documentary or sort of a mocumentary.
The series doesn't have a title yet, but it will be coming soon. Colbert said in a statement that
"I know a lot of people wanted to do this, and I'm honored that the Cartoon President invited our documentary crew into his private world."
---
more in Entertainment
How Much Is Your Life Like a TV Show?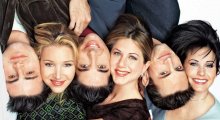 TV shows are made to be either extremely relatable to real life, or extreme opposites. But in a media world based on product placement, relatability is key. And leaving aside the commercial aspect of TV series, being able to relate to characters can be quite an amazing experience.
Do you know which business has the most ridiculous slogan?
Every major corporation or political campaign has a slogan which they repeat over and over...and over in their advertising campaigns. Usually it's something memorable, something catchy, something selling that they can use to promote their business or campaign better.
Youtube "star" Austin Jones likes them young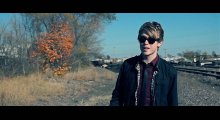 Youtube pop singer Austin Jones is being held in jail in Chicago after he was charged with child pornography. Allegedly he coerced two 14-year old fans to send him sexually explicit videos of themselves.
The adrenaline is here to stay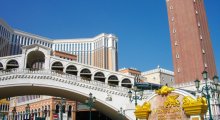 As long as a man wishes to entertain himself, he will find a way. That's also the reason why, in addition to movie cinemas, theatres, football fields and everything else there's also a great number of casinos in the world.
Greatest Worms Weapons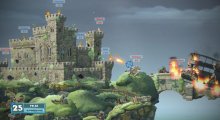 The Worms series was created in 1995 by Andy Davidson, and has been a huge success, still continuing to be an active franchise over 22 years later. With over 24 entries in the main series, and a collection of spin offs including crazy golf, pinball, and even its own Paddy Power slots games. We take a look at some of the maddest and greatest weapons in the franchise!