Youtube "star" Austin Jones likes them young

Youtube pop singer Austin Jones is being held in jail in Chicago after he was charged with child pornography. Allegedly he coerced two 14-year old fans to send him sexually explicit videos of themselves. Jones was charged on two felony counts of production of child pornography, and if convicted, each of those counts carry a minimum sentence of 15 years in jail, The Chicago Tribune reported.
Austin Jones, 24 years old himself, has more than 500k Youtube followers. As a Youtube "artist" he's been singing both original and cover songs.
If you're wondering how could he coerce the 14-year old fans over the internet, then that was allegedly done through simple manipulation. According to one complaint he simply said that
"I know you're trying your hardest to prove you're my biggest fan. And I don't want to have to find someone else."
The Youtube "star" was arrested on Monday after he landed at O'Hare International Airport.
Two years ago Jones was under media fire after accusations that he had asked young fans to send him inappropriate videos of themselves 'twerking.'
Youtube crowd is all over the recent news as well and the comments section of his songs doesn't look that good any more. As one 'fan' said - "
Ironic that you recorded "14" songs, or was that intentional because you like girls that age?
"
---
more in Entertainment
The adrenaline is here to stay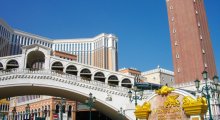 As long as a man wishes to entertain himself, he will find a way. That's also the reason why, in addition to movie cinemas, theatres, football fields and everything else there's also a great number of casinos in the world.
Greatest Worms Weapons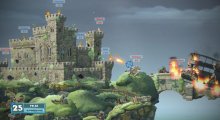 The Worms series was created in 1995 by Andy Davidson, and has been a huge success, still continuing to be an active franchise over 22 years later. With over 24 entries in the main series, and a collection of spin offs including crazy golf, pinball, and even its own Paddy Power slots games. We take a look at some of the maddest and greatest weapons in the franchise!
Kellyanne Conway plugs Ivanka, maybe we could build on it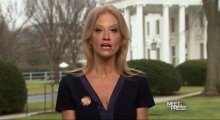 Kellyanne Conway, huge Trump fan, who now is serving in his office as a counselor, was counseled on Thursday herself for doing something she shouldn't have done. Namely, she urged Fox viewers to buy fashion products marketed by Ivanka Trump.
New games coming out in 2017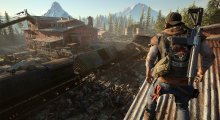 This year a number of new games came out for the gaming enthusiasts out there, games such as Assassin's Creed Chronicles: India, Final Fantasy Explorers, Rise of the Tomb Raider, Hitman – Episode 4 Thailand, and hundreds more.
Netflix new series - 3% - time to lay back for some Brazilian Sci/fi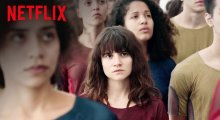 Netflix has launched a new tv series called 3%. It's a series-version of the 2011 movie with the same name.