Youtube "star" Austin Jones likes them young

Youtube pop singer Austin Jones is being held in jail in Chicago after he was charged with child pornography. Allegedly he coerced two 14-year old fans to send him sexually explicit videos of themselves. Jones was charged on two felony counts of production of child pornography, and if convicted, each of those counts carry a minimum sentence of 15 years in jail, The Chicago Tribune reported.
Austin Jones, 24 years old himself, has more than 500k Youtube followers. As a Youtube "artist" he's been singing both original and cover songs.
If you're wondering how could he coerce the 14-year old fans over the internet, then that was allegedly done through simple manipulation. According to one complaint he simply said that
"I know you're trying your hardest to prove you're my biggest fan. And I don't want to have to find someone else."
The Youtube "star" was arrested on Monday after he landed at O'Hare International Airport.
Two years ago Jones was under media fire after accusations that he had asked young fans to send him inappropriate videos of themselves 'twerking.'
Youtube crowd is all over the recent news as well and the comments section of his songs doesn't look that good any more. As one 'fan' said - "
Ironic that you recorded "14" songs, or was that intentional because you like girls that age?
"
---
more in Entertainment
Looking for some musical amusement this season?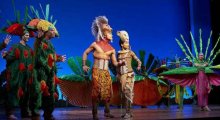 For all those seeking for nice cultural alternatives this season, there is plenty of options along the city of London where theatrical performances for all ages are taking place.
Slot Machines - Then til Now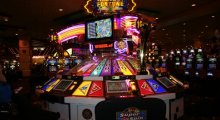 Ever since it was first sat on a stool with a heavy mechanical lever and a drawer that legally couldn't dispense money if you won, slot machines have had an appeal as a fun way to put your fate in the hands of Lady Luck.
Is Roulette better Online or Offline?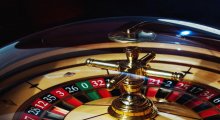 Everything's digital nowadays - getting your weekly shop, finding your next date, no matter what it is you want to do with your free time, odds are good that there's a digital equivalent just waiting ...
How to watch whatever you want, whenever you want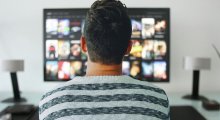 When you're on the move, it can be tough to stay tuned to your favorite shows. Crossing borders between countries can mean you get access to a very different Netflix or Hulu library than the one you're used to, one with a lot more local-language content and a lot less flagship US shows.
In Search of Adrenaline? Stake on Minecraft!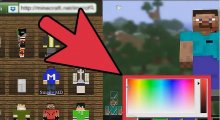 Do you like sports and that feeling of sweet agitation that overwhelms you during competitions? You are definitely a venturous person unafraid of challenges and risks.