The adrenaline is here to stay

As long as a man wishes to entertain himself, he will find a way. That's also the reason why, in addition to movie cinemas, theatres, football fields and everything else there's also a great number of casinos in the world. Whatever you might think of casinos, the fact is that casinos were created because man wanted to bet, not because casinos wanted man to bet.
According to Statista, in 2011 there was roughly 4000 casinos in the world. When we look at regions, there were 1623 casinos in North America, 682 in Western Europe, 479 in Eastern Europe, in other parts of the world the numbers were lower, with Middle East being last with 5 casinos.
To be honest, I'm not 100% sure these statistics sound right, but we could take that as a base point. And these number definitely don't take into account online casinos. The first online casino was launched in August 1996 and based on sources, in 2006 there might have been over 2000 casinos. Considering the developments in this business, we can only imagine the current number. There are local online casinos meant just for people in one country and there are the ones accepting players around the globe or in just certain part of the world, i.e. you can check http://www.toparabcasinos.com/ for what's available in the Arabic world.
While the online gaming world is booming, the land based casinos need to do more to attract their clientele. This means that the land based casinos are becoming bigger more luxurious than ever before.
The casino is located in Macau, China. The Venetian Macau features 4,000 gambling tables and machines, hotel with 3,000 premium rooms and suites for guest. And of course, a 15,000-seat indoor arena for major music, sport, and television events.
Foxwoods Resort Casino is located in Ledyard, United States, and features 7,788 gambling tables and machines. You can check it out below.
The Casino de Monte Carlo

Located in Monte Carlo, Monaco, is a casino most of us probably know from James Bond movies. What's interesting here is that locals, the citizens of Monaco, are not allowed in its premises. Considering the small size of the country, it's Monaco's primary source of income.

Rio Casino Resort is the largest casino in Africa, located in Klerksdorp, South Africa. Compared to many other huge casinos, you could say it "only" features 257 tables and gaming machines, but it is the largest casino complex in the Southern Hemisphere.
---
more in Entertainment
Greatest Worms Weapons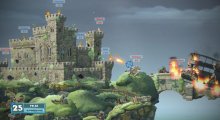 The Worms series was created in 1995 by Andy Davidson, and has been a huge success, still continuing to be an active franchise over 22 years later. With over 24 entries in the main series, and a collection of spin offs including crazy golf, pinball, and even its own Paddy Power slots games. We take a look at some of the maddest and greatest weapons in the franchise!
Kellyanne Conway plugs Ivanka, maybe we could build on it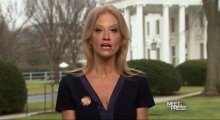 Kellyanne Conway, huge Trump fan, who now is serving in his office as a counselor, was counseled on Thursday herself for doing something she shouldn't have done. Namely, she urged Fox viewers to buy fashion products marketed by Ivanka Trump.
New games coming out in 2017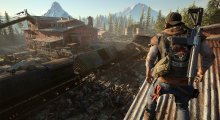 This year a number of new games came out for the gaming enthusiasts out there, games such as Assassin's Creed Chronicles: India, Final Fantasy Explorers, Rise of the Tomb Raider, Hitman – Episode 4 Thailand, and hundreds more.
Netflix new series - 3% - time to lay back for some Brazilian Sci/fi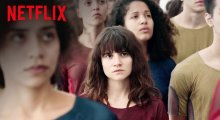 Netflix has launched a new tv series called 3%. It's a series-version of the 2011 movie with the same name.
The Greatest Bank Robberies Ever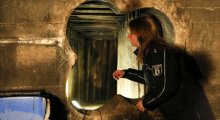 Whilst crime and any particular criminal activity is certainly nothing to be admired or replicated there are many notable crimes in history that have inspired a number of prominent movie adaptations or even been the source of inspiration for games such as the ever popular Bust the Bank slot game.