The adrenaline is here to stay

As long as a man wishes to entertain himself, he will find a way. That's also the reason why, in addition to movie cinemas, theatres, football fields and everything else there's also a great number of casinos in the world. Whatever you might think of casinos, the fact is that casinos were created because man wanted to bet, not because casinos wanted man to bet.
According to Statista, in 2011 there was roughly 4000 casinos in the world. When we look at regions, there were 1623 casinos in North America, 682 in Western Europe, 479 in Eastern Europe, in other parts of the world the numbers were lower, with Middle East being last with 5 casinos.
To be honest, I'm not 100% sure these statistics sound right, but we could take that as a base point. And these number definitely don't take into account online casinos. The first online casino was launched in August 1996 and based on sources, in 2006 there might have been over 2000 casinos. Considering the developments in this business, we can only imagine the current number. There are local online casinos meant just for people in one country and there are the ones accepting players around the globe or in just certain part of the world, i.e. you can check http://www.toparabcasinos.com/ for what's available in the Arabic world.
While the online gaming world is booming, the land based casinos need to do more to attract their clientele. This means that the land based casinos are becoming bigger more luxurious than ever before.
The casino is located in Macau, China. The Venetian Macau features 4,000 gambling tables and machines, hotel with 3,000 premium rooms and suites for guest. And of course, a 15,000-seat indoor arena for major music, sport, and television events.
Foxwoods Resort Casino is located in Ledyard, United States, and features 7,788 gambling tables and machines. You can check it out below.
The Casino de Monte Carlo

Located in Monte Carlo, Monaco, is a casino most of us probably know from James Bond movies. What's interesting here is that locals, the citizens of Monaco, are not allowed in its premises. Considering the small size of the country, it's Monaco's primary source of income.

Rio Casino Resort is the largest casino in Africa, located in Klerksdorp, South Africa. Compared to many other huge casinos, you could say it "only" features 257 tables and gaming machines, but it is the largest casino complex in the Southern Hemisphere.
---
more in Entertainment
Tips to Win Real Cash Online with Bingo, Slots, Casino and betting bonuses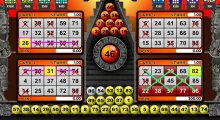 If you want to have some real chances of winning betting games online such as Bingo, slot machines, and other casino games, you should read the following paragraphs because we will give you some tips on how to do so without difficulty.
Looking for some musical amusement this season?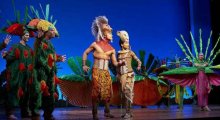 For all those seeking for nice cultural alternatives this season, there is plenty of options along the city of London where theatrical performances for all ages are taking place.
Slot Machines - Then til Now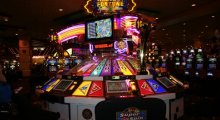 Ever since it was first sat on a stool with a heavy mechanical lever and a drawer that legally couldn't dispense money if you won, slot machines have had an appeal as a fun way to put your fate in the hands of Lady Luck.
Is Roulette better Online or Offline?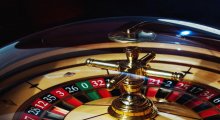 Everything's digital nowadays - getting your weekly shop, finding your next date, no matter what it is you want to do with your free time, odds are good that there's a digital equivalent just waiting ...
How to watch whatever you want, whenever you want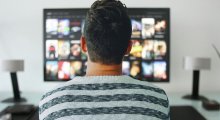 When you're on the move, it can be tough to stay tuned to your favorite shows. Crossing borders between countries can mean you get access to a very different Netflix or Hulu library than the one you're used to, one with a lot more local-language content and a lot less flagship US shows.