The Greatest Bank Robberies Ever

Whilst crime and any particular criminal activity is certainly nothing to be admired or replicated there are many notable crimes in history that have inspired a number of prominent movie adaptations or even been the source of inspiration for games such as the ever popular Bust the Bank slot game. The heist genre is a very popular and thrilling one to watch and even though most of the time the crimes being carried out in question are unlawful and wrong you do often find yourself rooting for everyone to get away with it. However when it comes to real life bank robberies there is of course much more at risk and inevitably most of the time the criminals don't get away with it. Here are just some of the greatest bank robberies to ever take place.
THE HATTON GARDEN SAFE DEPOSIT BURGLARY, 2015
It was just last year that the UK fell victim to the country's biggest ever burglary which saw goods and possessions of up to the value of £200 million stolen from an underground safe deposit facility located in the Hatton Garden area in London. Four men carried out the robbery over the Easter weekend by abseiling down an adjacent lift shaft and cutting through 50cm thick vault walls. Hatton Garden is a prominent area which serves as one of the country's most famous locations known for its many jewellery stores, which many jewellers in the areas used to store stock totalling over £1 million. The gang were ultimately caught with most of them receiving lengthy prison terms.
KNIGHTSBRIDGE SECURITY DEPOSIT, 1987
Of course the Hatton Garden robbery wasn't the first time that security deposit boxes in London were targeted. Back in 1987 a similar heist was carried out which made off with $200 million in stolen goods which included both cash and jewellery. The heist was headed by Italian criminal Valerio Viccei who used handguns to threaten the manager and staff and was then subsequently joined by his gang of fellow criminals in order to turn the bank upside down in search of valuables. Despite all his best efforts to avoid capture Viccei was ultimately caught and sentenced to 22 years in prison. He was shot dead in 2000 during day release from his Italian prison during a gunfight.
THE GREAT TRAIN ROBBERY, 1963
It's probably the most famous heist in British history and it didn't even involve a bank robbery. In the early 60's a group of no less than 15 criminals were involved in stopping a Royal Mail train, known as The Night Flyer, and stealing over £2.6 million which in today's value would be equivalent to around £49.1 million. The money was made up of bank notes and high value packets which were to be transported around London to a variety of different banks. The gang rigged the signals in order to stop the train and then proceeded to steal the large number of mail bags from the carriages.

---
more in Entertainment
How the nightclub culture has changed over the past 30 years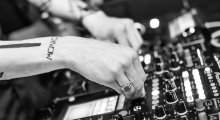 The nightclub is unquestionably one of the symbols of late 20th and early 21st century culture, one that means very different things to different people. You may associate nightclubs with some of your first experiences of alcohol, or of falling in love.
Best Fictional Statues in The World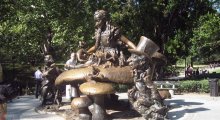 Traditionally statues were erected as a sign of royalty, wealth and power. Most cities around the world have at least one statue of an iconic citizen such as the Churchill figure in Parliament Square London.
Five Nervous Predictions for the 2016 MTV VMAs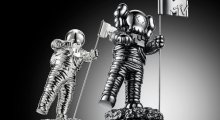 The MTV VMAs are set to be held on Sunday the 28th of August 2016. The VMAs have always created room for nervous predictions on who is going to win what.
Do you know your blackjack from your baccarat?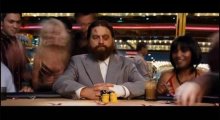 Casinos are often featured in big movie blockbusters due to their glitzy appearance and tense card matches. The internet is full of the best casino themed movies of all time. If you are a fan how much do you really know? What card games are the actors playing around the felted table? Can you tell by the hand they hold? We made a fun quiz with screenshots from the best known movie where actors are playing cards, can you name the game?
Retro Games that made a Comeback with Awesome Apps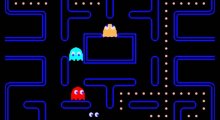 Do you miss the games you used to play on your Nintendo or Amiga? You should know that there are plenty of classics available for your smartphone through awesome apps.