Retro Games that made a Comeback with Awesome Apps

Do you miss the games you used to play on your Nintendo or Amiga? You should know that there are plenty of classics available for your smartphone through awesome apps. Your phone is not just a tool for communication. You can also use it for online bingo, slots, board games and the favorites that you remember from your childhood. Here are some of the coolest retro games that have made a comeback with awesome apps for Android and iOS.

Bingo is one of the games that has made a strong come back through online bingo sites and apps. This is a classic game that has traditionally been played in halls but today it is played in online bingo rooms where players online meet in chat rooms. The nature of the game has not changed and it is still a very social and entertaining game to partake in.
Who hasn't enjoyed a game of Pac-Man? This is one of the best retro games where all you have to do is move around the little yellow ball and make sure he eats well and stays away from dangerous ghosts. The game is so simple and yet it is beloved by young and old alike. You can find many comeback versions in the Google Play store. Just download the game to your phone and enjoy the nostalgia!
The Secret of Monkey Island

When this series first launched it was a pretty simple adventure game where you just had to point and click to advance. If that funny dialogue stuck with you it is time to download the iPhone app that will let you continue the fun on your mobile phone. This is a game of puzzles and all you have to do to get hints is shake your phone. The Secret of Monkey Island is a good game choice if you want something calm that won't leave you with sweaty palms.

You watched older kids play pinball games or you enjoyed your afternoons pushing that ball up and through the maze. It might not make sense to get a real pinball machine but everyone can get the Retro Pinball app that gives you entertainment on your phone for slow moments when you need a little boost.

You can't talk about Pac-Man and not mention Tetris! This is one of the coolest classic games of all times and there are few who haven't tried to fit the falling blocks by flipping them around. There are plenty of copies but nothing beats the original and today you can play it on your phone using a modern app designed for smartphones and tablets. The great thing about this game is that it's suitable for everyone and you can easily lend it to a younger person who needs activity to stay quiet for a while.

This is a game that once you play it, you never forget it! The Great Giana Sisters was introduced in 1987, developed by Time Warp Productions and then published by Rainbow Arts. It is quite similar to Super Mario Bros but it features girls, if you could call the troll things girls… Today you can find Giana Sisters which is a retro app for Android and you should try it even if you never got a chance to play the original game on your Amiga 500.

Let us not forget about Super Mario, the Nintendo game that has had so many players hooked. You will find this entertainment in the Super Bros app which is more or less a clone of the classic version. This should be enough to bring you back to the time when there were plenty of opportunities to kick back with Super Mario, alone or with friends.
This is a game that can transport you from joy to anger and then back to joy again in no time. The game comes with 2D graphics and is really pretty simple, which is part of its charm. You can find apps for iPhone, iPad and Android, so take the chance to experience Prince of Persia again.

They used to be so simple and with graphics that left a lot to your imagination. If you long for those good old 8-bit games with simple sound effects and an easy theme you should download a racing game for your phone. Look for Pole Position or similar titles and get ready to drive fast!

Some would not call this retro while other claim it definitely is. If you loved the movies you will most likely enjoy the games with the same theme. You can find a Tomb Raider app for your iOS device and you should also bear in mind that there are slots from Microgaming with this very same theme.
---
more in Entertainment
Tips to Win Real Cash Online with Bingo, Slots, Casino and betting bonuses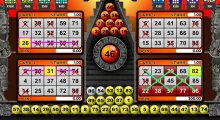 If you want to have some real chances of winning betting games online such as Bingo, slot machines, and other casino games, you should read the following paragraphs because we will give you some tips on how to do so without difficulty.
Looking for some musical amusement this season?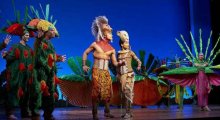 For all those seeking for nice cultural alternatives this season, there is plenty of options along the city of London where theatrical performances for all ages are taking place.
Slot Machines - Then til Now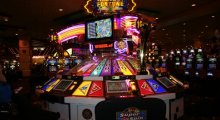 Ever since it was first sat on a stool with a heavy mechanical lever and a drawer that legally couldn't dispense money if you won, slot machines have had an appeal as a fun way to put your fate in the hands of Lady Luck.
Is Roulette better Online or Offline?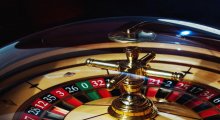 Everything's digital nowadays - getting your weekly shop, finding your next date, no matter what it is you want to do with your free time, odds are good that there's a digital equivalent just waiting ...
How to watch whatever you want, whenever you want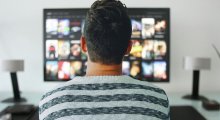 When you're on the move, it can be tough to stay tuned to your favorite shows. Crossing borders between countries can mean you get access to a very different Netflix or Hulu library than the one you're used to, one with a lot more local-language content and a lot less flagship US shows.