Visit Your Favourite Film Locations With The World On Screen

Channelling Your Inner Movie Star
Visiting a film location is the closest you'll get to bringing one of your favourite movies to life. It's a magical experience.
Have you ever been watching a film and found yourself wondering where it was filmed? Some locations look so incredible, it's hard to believe that they're real. A lot of what you see on screen isn't down to special effects though � they are real places where you can visit. Now, Expedia have made things a lot easier for film-loving travellers by releasing
an interactive map
. Using this World on Screen tool, you can now see where your favourite films were made, and maybe even start planning a trip.
Films inspire us to travel
Our favourite films often inspire us in our everyday lives. Whether they motivate you to take up a new hobby, learn a new language or even just buy some new clothes, their impact is really far-reaching. So it's no surprise that they're changing the way we travel too. We're eager to travel to where the films we love are made, so that we can stand where our favourite actors stood and relive some of that movie magic. So which movie locations are worth a visit? Here are some of the best.

New Zealand is the on-screen home of The Lord of the Rings and The Hobbit trilogies. Its stunning natural landscape is the closest we'll ever get to Middle Earth. So you'll be pleased to know that many of the locations you see in the films can be visited. The Hobbiton set looks exactly as it does on the screen, and is now a permanent attraction. You can also explore the River Anduin and Fanghorn Forest (known in real life as Fiordland) as well as discover how the films were made and take part in numerous tours.

James Bond is the ultimate on-screen hero, and you can visit the scene of some of his most famous exploits. Istanbul features at the start of Skyfall, so head to the Grand Bazaar and Eminonu Square, which is located between the city's famed spice bazaar and Yeni Mosque.
Spectre
packed in even more globe-trotting, from Lake Altaussee in Austria to the banks of the River Tiber in Rome. The stand-out location has to be Mexico City though, where that incredible opening sequence was filmed.
If you want to combine your interest in films with a road trip, then how about re-creating the South American trip seen in the Motorcycle Diaries? The film was shot at
many of the real locations visited
. by Che Guevara. So you can expect to take in the Lake District of Argentina, the Atacama Desert, the sacred Inca village of Ollantaytambo, Peru and, last but not least, the Machu Picchu ruins. At 5,000 miles, it's not a trip for the faint hearted. If you're up for a serious adventure though, we couldn't think of a better film location to suggest. If you'd like to visit a few beautiful places in Peru, you could check what packages can
Tambopata tours
offer you.
If you're going to channel your favourite film stars, it makes sense to take out some
travel insurance
. Why? Well, you'll be able to explore the locations fully and take part in any activities knowing that you're fully covered. With nothing holding you back, you'll really be able to immerse yourself in the experience, making your holiday all the more memorable.
Turn your next holiday into a blockbuster
So where will you travel to? Middle Earth? The landscape that inspired a revolutionary? Or the hideout of a super-spy? Wherever you go, you'll be sure to bring home some incredible memories with you. So have a look through your movie collection, and get inspired!
---
more in Entertainment
Want to feel like one of the rich and famous?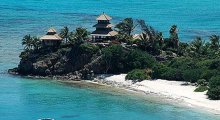 Every once in a while it's good to get away from your own reality and substitute it with a different one.
The Revenant - over-hyped, overrated, and ridiculously overspent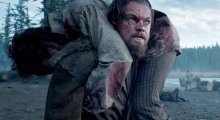 So I finally watched The Revenant. I really wasn't going to, but pretty much all of my friends were recommending it for one reason or another.
Sponsored: Are you up for some fruity IPA?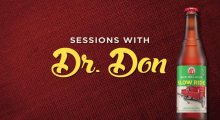 When I was just a bit younger, let's say something about 10 years ago, the beer I enjoyed the most was the most generic one. And what I mean about that is - every country you go to seems to have anywhere from one to two main, most known beer brands, and the most popular beers in the country are usually one or two from both of the breweries.
3 of the most Amazing Celebrity Homes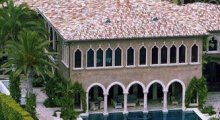 We live in an age where celebrity culture is prominent, and while this is often derided it is important to note that the will to aspire can actually have a positive impact on society. This can even be applied to material desires, as deciding that you want to live in a celebrity-inspired dream home can motivate you to achieve future success. With the Dream Home Finder by Property Rescue making it easier to source and locate properties, all you have to do is seek inspiration from the wonderful world of celebrity living.
3 of the Best Bar Games from Across the Globe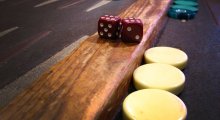 Although experts continue to talk about the British economy in glowing terms, the level of disposable household income remains lower that the average national wage. This is reflected in the amounts that Britons have spent on leisure activities this year, with just 12% of the budget being committed to non-essential items.