Want to feel like one of the rich and famous?

Every once in a while it's good to get away from your own reality and substitute it with a different one. Rich and famous (men) tend grow long beards, and look like a bum, well, at least that's what I have gathered from the media. Some of them also want to flee the civilization and live under some rock for a bit (even though, let's be honest, their rocks might look like our castles). But if you're not one of the rich and famous, you might want to experience their life, for just a bit, and at least to some extent. And a good way to do that is by staying at holiday homes of real celebrities. Schofields Insurance has made a list of a few holiday homes that are either owned by celebrities right now, or have been in the past.
For example, you have the chance to stay at Willem Dafoe's unusual holiday home in Accord, New York. Or why not Richard Branson's place in British Virgin Islands. Some other options include Mick Jagger's Japanese-style beachfront villa, Sting's 16th century villa in Florence, France, and a few more.
The best part about it is that renting a celebrity holiday home for a week doesn't necessarily assume a celebrity wallet. The weekly price per person starts at GBP 144 (the boy band One Direction's 36 foot yacht) and ends (well, at least in this list) with GBP 9928 (Richard Branson's home away from home). For everything in between, be sure to read some more here and see the infographic below.

---
more in Entertainment
The Revenant - over-hyped, overrated, and ridiculously overspent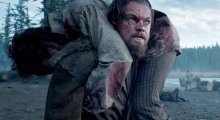 So I finally watched The Revenant. I really wasn't going to, but pretty much all of my friends were recommending it for one reason or another.
Sponsored: Are you up for some fruity IPA?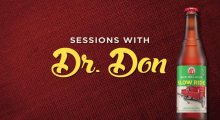 When I was just a bit younger, let's say something about 10 years ago, the beer I enjoyed the most was the most generic one. And what I mean about that is - every country you go to seems to have anywhere from one to two main, most known beer brands, and the most popular beers in the country are usually one or two from both of the breweries.
3 of the most Amazing Celebrity Homes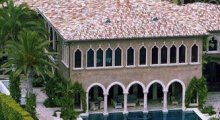 We live in an age where celebrity culture is prominent, and while this is often derided it is important to note that the will to aspire can actually have a positive impact on society. This can even be applied to material desires, as deciding that you want to live in a celebrity-inspired dream home can motivate you to achieve future success. With the Dream Home Finder by Property Rescue making it easier to source and locate properties, all you have to do is seek inspiration from the wonderful world of celebrity living.
3 of the Best Bar Games from Across the Globe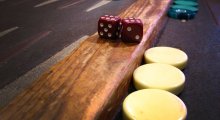 Although experts continue to talk about the British economy in glowing terms, the level of disposable household income remains lower that the average national wage. This is reflected in the amounts that Britons have spent on leisure activities this year, with just 12% of the budget being committed to non-essential items.
3 of the Best Gaming Accessories of 2014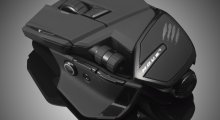 Mobile gaming represents huge business in the modern age, having reached a staggering market value that is set to exceed $9 billion in 2016.