Want to feel like one of the rich and famous?

Every once in a while it's good to get away from your own reality and substitute it with a different one. Rich and famous (men) tend grow long beards, and look like a bum, well, at least that's what I have gathered from the media. Some of them also want to flee the civilization and live under some rock for a bit (even though, let's be honest, their rocks might look like our castles). But if you're not one of the rich and famous, you might want to experience their life, for just a bit, and at least to some extent. And a good way to do that is by staying at holiday homes of real celebrities. Schofields Insurance has made a list of a few holiday homes that are either owned by celebrities right now, or have been in the past.
For example, you have the chance to stay at Willem Dafoe's unusual holiday home in Accord, New York. Or why not Richard Branson's place in British Virgin Islands. Some other options include Mick Jagger's Japanese-style beachfront villa, Sting's 16th century villa in Florence, France, and a few more.
The best part about it is that renting a celebrity holiday home for a week doesn't necessarily assume a celebrity wallet. The weekly price per person starts at GBP 144 (the boy band One Direction's 36 foot yacht) and ends (well, at least in this list) with GBP 9928 (Richard Branson's home away from home). For everything in between, be sure to read some more here and see the infographic below.

---
more in Entertainment
Is Roulette better Online or Offline?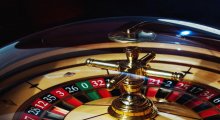 Everything's digital nowadays - getting your weekly shop, finding your next date, no matter what it is you want to do with your free time, odds are good that there's a digital equivalent just waiting ...
How to watch whatever you want, whenever you want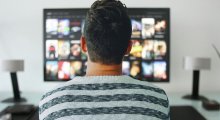 When you're on the move, it can be tough to stay tuned to your favorite shows. Crossing borders between countries can mean you get access to a very different Netflix or Hulu library than the one you're used to, one with a lot more local-language content and a lot less flagship US shows.
In Search of Adrenaline? Stake on Minecraft!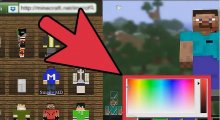 Do you like sports and that feeling of sweet agitation that overwhelms you during competitions? You are definitely a venturous person unafraid of challenges and risks.
10 Best Games for Sega Dreamcast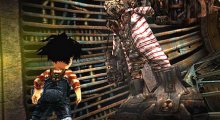 There are a lot of Games for console Sega Dreamcast. You can easily find any genre that you like. It can be racing, horror, thriller or adventure and many other variants. The choice depends on your mood and desire.
Stranger Things creators sued for theft of concept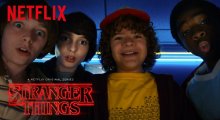 After two seasons of Stranger things, someone has finally decided that the authors of Stranger Things stole the idea from him. What took him that long is a good question. If there's any merit to the claim at all.