GTA, fantasy, or online gambling - and the need to entertain ourselves

When you were still a child, your parents, maybe your grandparents, always tried to get you to do something, some sort of after-school activity. The reasons for that were rather simple. For one thing, they just didn't want you to hang out with the 'bad boys', they didn't want you get involved in activities that they, or the society in general, wouldn't appreciate. They preferred you to sing in a choir, do some
physical exercise
like play tennis, basketball, football, learn the art of playing chess. Maybe all of these at the same time and much more. The second reason why they wanted you to do something was to help you find something you love to do. The more things you try, the better the chance you will find something you actually like. Be it for your future job, or future spare-time activity you can always go back to.
Now that you're older, your parents don't tell you what to do anymore (well, most of your parents, but in some cases, of course, it never changes), you need to decide what to spend your time on yourself.
The fact is that besides work, we all need a hobby as well, we all need something to do to relieve the stress, to do something besides work. We can still play basketball, football, chess, sing in a choir, but there are also other options.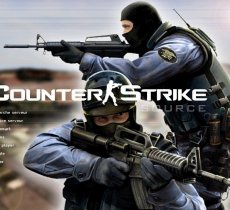 I was just talking to a friend of mine yesterday, and when I asked him why his flat mate hadn't come out, he said he was
playing Counter Strike
. Well, why the hell not. You don't always have to go out to enjoy your free time, you can also spend your time
playing variety of slots
online, pretending to be someone else in some fantasy game, or shoot them up in Grand Theft Auto. Or like me – watch loads and loads of tv-series.
The choice is yours, nobody can tell you what you need to do to entertain yourself. The fact is that we all need something that we like - it doesn't matter what it is. What matters is that we would all have 'that thing' to help keep us sane in this ever-changing world.
---
more in Entertainment
A Star for Mitzi!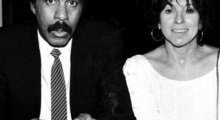 "To dream the impossible dream…" That's the lyric from "Man of La Mancha". Well, this is my impossible dream, my final quest. Someone tell that Don Quixote dude to stand aside! …Me, I've got some tall tilling at windmills to do. Hey Pauly! Come Sancho …Onward Rocinante!
Playboy Bunnies and Free Cash – Gratis-fication Guaranteed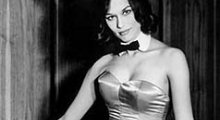 When did instant gratification get a bad name? Where did that crazy idea that you have to put something off for a while to make it worthwhile come from? I mean, if we took that kind of thinking to its natural conclusion none of us we get any of anything! Life would just turn into one great big, bad tempered Rolling Stones track (the one about not getting any satisfaction). So, before I start to get too wound up, let us give thanks for the internet!
5 Things Every Indie Band Must Do If They Want to Be Successful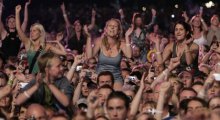 Just about everybody has the ability to put together an indie band. Not everybody has the ability to take that band "all the way." Yes, it is true that building a following for an indie band is easier than it has ever been. Twenty years ago bands like Nirvana had to pay through the nose to produce physical media and play at every venue that would have them. Today all you really need is access to the Internet.
Chupa Chups releases 50-carat precious stone lollipops
According to an announcement by Chupa Chups they have just released a limited edition lollipops that could be a precious stone worth hundreds of thousand of dollars. Based on the information we have at hand right now, the lollipop could be a sapphire, a ruby stone, giant black pearl, or an emerald.
Are You a 21st Century Hermit?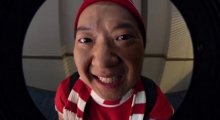 With a million and one friends on Facebook, an army of followers on Twitter and an inbox where there's never a dull moment, chances are you see yourself as quite the social type, right?