3 of the Best Gaming Accessories of 2014

Mobile gaming represents huge business in the modern age, having reached a staggering market value that is set to exceed $9 billion in 2016. This not only earmarks mobile and cross-platform gaming as the future of the industry, but it has also created entirely new markets in terms of game design and the development of functional and innovative accessories. The latter sector is particularly lucrative, as gamers are always in search of products that can create a more immersive experience.
With this in mind, we feel that it is only right for us to appraise these accessories and choose the best three on the current market.
The M.O.U.S.9 Wireless Mouse
Developed by Mad Catz, this innovative and wireless mouse offers genuine value for money if you are an avid gamer with an appreciation of technological advancement. The M.O.U.S.9 Wireless Mouse is equipped with an advanced laser sensor, which effectively enables it to track on any surface that you are likely to have in your home. It is also compatible for use outside of gaming, and it has been adopted by professional users to operate programs such as Microsoft Office and even the Adobe Creative Suite.
The Emperor Workstation 200 Gaming Chair

At face value, it may seem odd having such a lavish and high end accessory at number two rather than at the top of our list. The reason behind this is simple, however, as it while boast incredible versatility and provide a diverse gaming experience to users, its prohibitive price point of £25,000 makes it extremely inaccessible in the current market. Currently outfitted with a PlayStation 3, an Apple docking station and a high quality LCD touchscreen, it is ideal for serious gamers with a huge amount of disposable income to spend.
The Poker Control

Given the popularity of mobile casino games, it seems appropriate that our leading accessory is designed for this platform. The Poker Control is designed for Full Tilt's Rush Poker game, although it can be applied to everything from similar card experiences to roulette games. It essentially enables simply, fast-paced and genuinely interactive game play online, while also affording you autonomy over how many hands you play within a predetermined period of time. If you enjoy your mobile gambling, this is clearly the accessory for you.
---
more in Entertainment
The Queen of Comedy!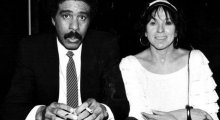 When any of three, four, or five generations of stand-up comics sit on the ground telling tall tales of the sad death of comedy clubs, Mitzi Shore's name inevitably comes up. How could it not?
Devonshire delights: Top summer festivals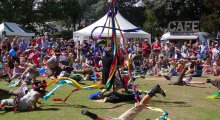 Music is a simple pleasure and something that is enjoyed by all – regardless of age.
Rachael Ray and Guy Fieri are at it again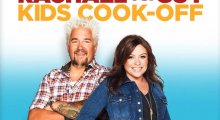 Rachael Ray and Guy Fieri are celebrity chefs and bestselling cookbook authors who, together with Food Network, have brought to the viewers a lot of great culinary shows. Most of them with huge prizes to the winners, and every once in a while, they are offering the winners their own series on Food Network. This time they are back for the second season of Rachael vs. Guy: Kids Cook-Off where the winner is given his or her own series on FoodNetwork.com. And the winner...well, nobody knows exactly who it will be yet, but one thing is for sure - it will be a kid.
Recent Films With Major Security Fails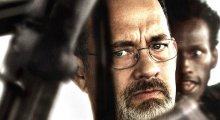 Everyone knows the importance of security these days, whether you run a business or want to protect your home. Thankfully there are endless possibilities when it comes to security. You can invest quite a lot of money into making sure that your property is safe.
The 10 Most Shocking Untruths Revealed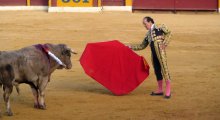 Throughout the years there have been many stories and "facts" which have been constantly recited and believed to be true. But, with extensive research and some exploring, it has been proven that most of the things that we trusted to be reliable and factual, actually turned out to be only just myths and rumors. Some of the untruths that we learned as kids and brought with us into our adulthood are really pretty outrageous. For example, how does a bull really react when it sees the color red? Or, can someone really die after getting hit by a falling penny? In this article you will be forced to face the real truth, and nothing but the truth, as the ten most shocking misconceptions are revealed.