Devonshire delights: Top summer festivals

Music is a simple pleasure and something that is enjoyed by all – regardless of age. This summer has a great deal in store for music lovers wishing to visit Devon and for those living within a house or McCarthy & Stone retirement property in the area.
Calendar of events 2014
Whether you're looking to visit Devon for a few days, a week or even longer, there's a music festival to suit all. Those who already live in the area may even wish to embark on a 'staycation'.

There are a number of events to choose from, all of which are various sizes. In fact, Devon is renowned for being a little more creative than other cities and towns in the UK and as such, it loves nothing more than to play host to a fun-loving music festival every now and again – especially when the sun is shining.
A great day for the entire family
There's nothing quite like relaxing in the great outdoors when the sky is blue and you have a cool drink in hand; especially when there's a band performing in front of you. From local folk artists to big name bands and more commercial affairs, there are a number of top summer festivals to look forward to this summer.
Camping
If you're not from the area, there are a number of accommodation options to choose from, including that of camping. Just remember to book a campsite prior to your visit, as they get booked up quite quickly.
Up and coming events
August is set to kick off with Sidmouth Folk Week which will take place in Sidmouth in East Devon. This particular event is a great option for all ages and boasts a unique weeklong seaside celebration of dance, music and song.
Those that have acquainted this particular festival before will agree it's a must for any diary as the town's venues and streets come to life with a festive atmosphere to create a musical holiday to remember.
Other equally popular events to look forward to in August include the Dartmoor Folk Festival in South Zeal, which will be held on 8-10 of August, and the Beautiful Days Festival which takes place on 15-17 August.
Towards the end of the month, both Biton Fest and Baring Gould Folk Festival will take place as well.
---
more in Entertainment
Rachael Ray and Guy Fieri are at it again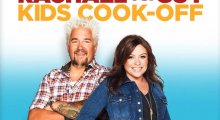 Rachael Ray and Guy Fieri are celebrity chefs and bestselling cookbook authors who, together with Food Network, have brought to the viewers a lot of great culinary shows. Most of them with huge prizes to the winners, and every once in a while, they are offering the winners their own series on Food Network. This time they are back for the second season of Rachael vs. Guy: Kids Cook-Off where the winner is given his or her own series on FoodNetwork.com. And the winner...well, nobody knows exactly who it will be yet, but one thing is for sure - it will be a kid.
Recent Films With Major Security Fails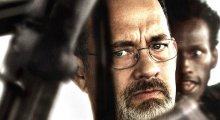 Everyone knows the importance of security these days, whether you run a business or want to protect your home. Thankfully there are endless possibilities when it comes to security. You can invest quite a lot of money into making sure that your property is safe.
The 10 Most Shocking Untruths Revealed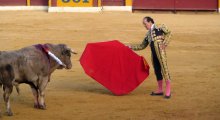 Throughout the years there have been many stories and "facts" which have been constantly recited and believed to be true. But, with extensive research and some exploring, it has been proven that most of the things that we trusted to be reliable and factual, actually turned out to be only just myths and rumors. Some of the untruths that we learned as kids and brought with us into our adulthood are really pretty outrageous. For example, how does a bull really react when it sees the color red? Or, can someone really die after getting hit by a falling penny? In this article you will be forced to face the real truth, and nothing but the truth, as the ten most shocking misconceptions are revealed.
Everyone is legendary at something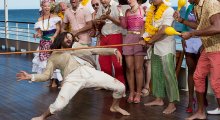 Heineken has just launched a campaign named The Odyssey with the idea that everyone is good at something, every man is legendary at something.
Who the fark is Miley Cyrus?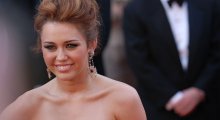 She's being talked about, she's being played in the radio, she's someone known by the whole of the younger public. So who is she really?