Rachael Ray and Guy Fieri are at it again

Rachael Ray and Guy Fieri are celebrity chefs and bestselling cookbook authors who, together with Food Network, have brought to the viewers a lot of great culinary shows. Most of them with huge prizes to the winners, and every once in a while, they are offering the winners their own series on Food Network. This time they are back for the second season of Rachael vs. Guy: Kids Cook-Off where the winner is given his or her own series on FoodNetwork.com. And the winner...well, nobody knows exactly who it will be yet, but one thing is for sure - it will be a kid.
As this show, Kids cook-off, is all about the kids and their cooking. Eight kidtestants have been chosen for the show based on the applications of their parents and starting August 17th they will need to show off their kitchen and on-camera skills during the six-episode season. Each of the eight episodes will be including a mini and a main challenge. The mini challenge in the first episode will be creating a "family favorite" meal, a challenge meant to show the mentors and the judges who the kids are as chefs, and to help divide them into two teams, Team Rachael and Team Guy. Once that's done, the show is ready to go!
Upcoming challenges include The Chopped Challenge, Barbecue Bonanza, Thinking Outside the Bun, Plenty of Fish in the Sea, and of course the season finale, Food Fest Showdown which will be airing September 21st. However, the season will be taking off on August 17th already, so be prepared! More information about it all can be found at FoodNetwork.com/rvgkids.
"I am so excited for another season of Kids Cook-Off, once again showcasing the amazing talent kids possess in the kitchen," said Rachael Ray. "These young chefs are setting the bar and the example for families everywhere on the importance of the food we eat, knowing where it comes from, how to prepare it and making the time to share it with each other. It is always a blast to compete against Guy, and this season we'll see no shortage of action and delicious fun."
Disclosure: This post was requested by an advertiser.
---
more in Entertainment
Recent Films With Major Security Fails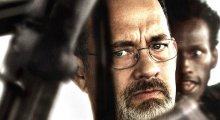 Everyone knows the importance of security these days, whether you run a business or want to protect your home. Thankfully there are endless possibilities when it comes to security. You can invest quite a lot of money into making sure that your property is safe.
The 10 Most Shocking Untruths Revealed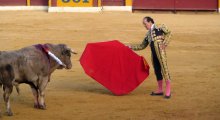 Throughout the years there have been many stories and "facts" which have been constantly recited and believed to be true. But, with extensive research and some exploring, it has been proven that most of the things that we trusted to be reliable and factual, actually turned out to be only just myths and rumors. Some of the untruths that we learned as kids and brought with us into our adulthood are really pretty outrageous. For example, how does a bull really react when it sees the color red? Or, can someone really die after getting hit by a falling penny? In this article you will be forced to face the real truth, and nothing but the truth, as the ten most shocking misconceptions are revealed.
Everyone is legendary at something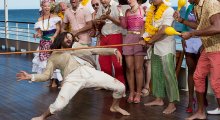 Heineken has just launched a campaign named The Odyssey with the idea that everyone is good at something, every man is legendary at something.
Who the fark is Miley Cyrus?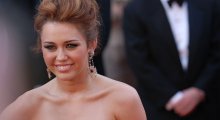 She's being talked about, she's being played in the radio, she's someone known by the whole of the younger public. So who is she really?
Legends aren't born, they are Dropped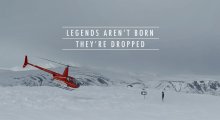 That's especially true for Heineken's new "Voyage" campaign. A campaign that truly puts the people to the test and shows what man is made of when he is taken out from his daily life and dropped somewhere far away from his home, into the great unknown.