Rachael Ray and Guy Fieri are at it again

Rachael Ray and Guy Fieri are celebrity chefs and bestselling cookbook authors who, together with Food Network, have brought to the viewers a lot of great culinary shows. Most of them with huge prizes to the winners, and every once in a while, they are offering the winners their own series on Food Network. This time they are back for the second season of Rachael vs. Guy: Kids Cook-Off where the winner is given his or her own series on FoodNetwork.com. And the winner...well, nobody knows exactly who it will be yet, but one thing is for sure - it will be a kid.
As this show, Kids cook-off, is all about the kids and their cooking. Eight kidtestants have been chosen for the show based on the applications of their parents and starting August 17th they will need to show off their kitchen and on-camera skills during the six-episode season. Each of the eight episodes will be including a mini and a main challenge. The mini challenge in the first episode will be creating a "family favorite" meal, a challenge meant to show the mentors and the judges who the kids are as chefs, and to help divide them into two teams, Team Rachael and Team Guy. Once that's done, the show is ready to go!
Upcoming challenges include The Chopped Challenge, Barbecue Bonanza, Thinking Outside the Bun, Plenty of Fish in the Sea, and of course the season finale, Food Fest Showdown which will be airing September 21st. However, the season will be taking off on August 17th already, so be prepared! More information about it all can be found at FoodNetwork.com/rvgkids.
"I am so excited for another season of Kids Cook-Off, once again showcasing the amazing talent kids possess in the kitchen," said Rachael Ray. "These young chefs are setting the bar and the example for families everywhere on the importance of the food we eat, knowing where it comes from, how to prepare it and making the time to share it with each other. It is always a blast to compete against Guy, and this season we'll see no shortage of action and delicious fun."
Disclosure: This post was requested by an advertiser.
---
more in Entertainment
Tips to Win Real Cash Online with Bingo, Slots, Casino and betting bonuses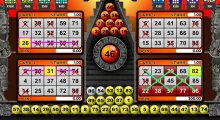 If you want to have some real chances of winning betting games online such as Bingo, slot machines, and other casino games, you should read the following paragraphs because we will give you some tips on how to do so without difficulty.
Looking for some musical amusement this season?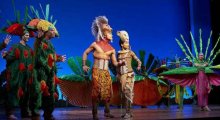 For all those seeking for nice cultural alternatives this season, there is plenty of options along the city of London where theatrical performances for all ages are taking place.
Slot Machines - Then til Now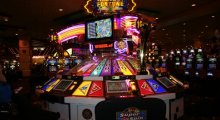 Ever since it was first sat on a stool with a heavy mechanical lever and a drawer that legally couldn't dispense money if you won, slot machines have had an appeal as a fun way to put your fate in the hands of Lady Luck.
Is Roulette better Online or Offline?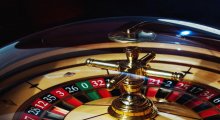 Everything's digital nowadays - getting your weekly shop, finding your next date, no matter what it is you want to do with your free time, odds are good that there's a digital equivalent just waiting ...
How to watch whatever you want, whenever you want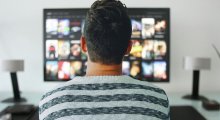 When you're on the move, it can be tough to stay tuned to your favorite shows. Crossing borders between countries can mean you get access to a very different Netflix or Hulu library than the one you're used to, one with a lot more local-language content and a lot less flagship US shows.