Recent Films With Major Security Fails

Everyone knows the importance of security these days, whether you run a business or want to protect your home. Thankfully there are endless possibilities when it comes to security. You can invest quite a lot of money into making sure that your property is safe. Security is often a theme that arises in many different Hollywood movies. A major security fail leads to a challenging series of events. Security firm Hilltrident decided to put together a collection of their favourite films security plays a part in the plot.
This film focuses on the lack of security on some cargo ships. Captain Phillips and his crew are simply trying to get their cargo from one place to another, when they get targeted by pirates. They are on a huge ship with lots of men, but they have no weapons and limited security. A small boat filled with just a few men manages to catch and and somehow the pirates climb on board. One of the water pumps designed to keep them out fails. This is an extremely tense film that shows how important it is to consider security when out at sea.
Now You See Me

This film is about a group of magicians who make a name for themselves individually and then get brought together to join a group. They perform together and constantly outwit the police as well as their audiences with their dramatic tricks. These tricks are done in front of a live audience. In one of the tricks they supposedly make someone appear inside the safe of a bank. They threaten security with magic. It's a fast paced film that keeps you guessing the whole way through.
Taken

A retired CIA agent is faced with the ultimate security break after his daughter is taken from her hotel room. He is on the phone whilst she hides, trying to escape her captor. His daughter and her friend are captured by a group of Albanian human traffickers. The film follows the agent on his mission to save his daughter.

This film sees a structural-security authority who has to use his experience and skills when he is wrongly incarcerated. The prison he is incarcerated in is actually one he designed himself and he enlists the help of another inmate to help get him out. Watch him attempt to break out the extremely sophisticated prison protected by highly advanced security.

Although this is a comedy is does touch on the theme of security. Four struggling people team up and pretend to be a real family, so that they can fool security and smuggle drugs out of the country. They try and fool police at the border by pretending to be a sweet, happy family.
White House Down

White House Down is an American political action-thriller where the White House is under threat. A paramilitary group tests the security of the White House and a police officer steps in to protect the president and save his child.

Security on planes is a subject that often gets featured in big movies. One of the most recent films to touch on this subject is 'Non Stop.' It's an extremely tense suspense thriller which takes place on a flight from New York to London. An Air Marshall starts receiving threats by text message while he is on board the plane. He is asked to get the airline to transfer 150 million dollars or passengers will be harmed.
---
more in Entertainment
The 10 Most Shocking Untruths Revealed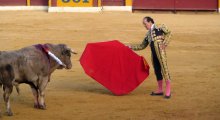 Throughout the years there have been many stories and "facts" which have been constantly recited and believed to be true. But, with extensive research and some exploring, it has been proven that most of the things that we trusted to be reliable and factual, actually turned out to be only just myths and rumors. Some of the untruths that we learned as kids and brought with us into our adulthood are really pretty outrageous. For example, how does a bull really react when it sees the color red? Or, can someone really die after getting hit by a falling penny? In this article you will be forced to face the real truth, and nothing but the truth, as the ten most shocking misconceptions are revealed.
Everyone is legendary at something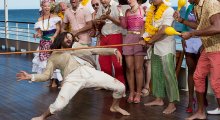 Heineken has just launched a campaign named The Odyssey with the idea that everyone is good at something, every man is legendary at something.
Who the fark is Miley Cyrus?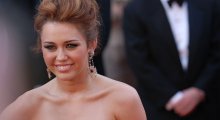 She's being talked about, she's being played in the radio, she's someone known by the whole of the younger public. So who is she really?
Legends aren't born, they are Dropped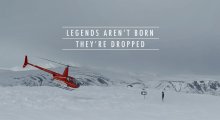 That's especially true for Heineken's new "Voyage" campaign. A campaign that truly puts the people to the test and shows what man is made of when he is taken out from his daily life and dropped somewhere far away from his home, into the great unknown.
7 Facts You Ought To Know About Top Gear TV Show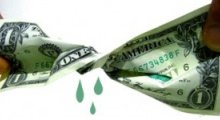 You're standing on a street waiting for a cab and the sky suddenly made a downpour of rain; suddenly your dream car passed right in front of you. What would you give to have that dream car within your reach?