Intro To Matt Menke, GE Aviation Engineer

Matthew Menke, who is currently employed with GE Aviation, is a technical leader and mechanical engineer who has spent more than 18 years assisting fresh and innovative legacy products. Matt specializes in aircraft engine production and naval acoustics, possessing expert knowledge in aircraft engine operability and performance. Matt has spent the majority of the 18 years focusing on program management, technical leadership, acoustic and thermodynamic data analysis, and hardware/engine testing. He's also got substantial experience presenting critical technical matters to external customers and executives, and has used concepts of earned value management (EVM) to manage project budgets. In the following paragraphs, we'll talk more about Matt's role and responsibility in specific domains, and his interests and passions in general.
Matt Menke was the program leader overseeing large military engines' performance at GE Aviation. During his stay at GE, Matt provided detailed operability and performance technical expertise and guidance to teams that comprised executives, project managers, system leads, and sales and manufacturing personnel. Matt was responsible for leading and mentoring inexperienced executives, prioritizing external and internal customer requirements, and incorporated EVM and project management to determine the team's strength requirements.
Matt, at GE, was a performance and operability expert for several field investigations and flight safety risk assessment. He looked into mishaps, diagnosed the problems and came out with well-received, pertinent solutions. Matt also knows how to handle crisis teams and conduct root cause investigation. In fact, he once led a team that played a major part in addressing an emergency military engine production issue. Besides evaluating engine performance, Matt also resorted to statistical process control tools to track engine performance.
At GE, Matt spent most of his time leading and supervising other people. However, he was supposedly reporting to his senior and was known for faring well frequently when pushed against the wall (deadline/pressure).
Before becoming the program leader, Matt spent almost six years as a lead engineer of engine operability. Before donning this hat, Matt had a decade-long experience in development. In fact, he used this knowledge to come up with a fresh turbofan engine GE design, which was thereafter used as a guide for designing commercial engine products.
During this phase, Matt enhanced his skills in several sub-domains, primarily engine test instrumentation (oscilloscopes, frequency analyzers, and pressure transducers). He took care of data acquisition and testing (analysis), and tunnel test planning for fresh GE projects. Matt was not just leading the technical stuff, but also working equally hard on the management side of things. In other words, he presented results to higher leadership, conducted operability design reviews, drafted several qualification reports so that the deadline targets could be met successfully.
Matt Menke Indianapolis GE Engineer
The operability discipline focused on NPI commercial engines, which included CF34-10E, GE90-115B, and GP7200. Matt also carried out several commercial turbofan engine flight and ground tests (both offsite and onsite) successfully. During this period, he developed expert-level knowledge in crosswind/tailwind evaluation and testing, and data processing (transient aerodynamic). Matt test-planned and executed several projects, which included flight test coverage, thereby meeting fresh product requirements. He also used FORTRAN-based applications to model transient and steady-state engine thermodynamics.
Matt began his career in hydroacoustics at General Dynamics, and after almost four years of being in the professional domain, he left the firm as a senior engineer. During his tenure with General Dynamics, Matt supported U.S. Navy R&D and acquisition programs for surface ships and submarines. He also successfully developed fresh propulsion acoustics predictive methods with the help of computational tools such as Finite Element Analysis and MATLAB. Both the tools were applied to new programs and legacy ships and used for assessing many configurations.
Matt was also instrumental in conducting testing and analysis for ship turbomachinery acoustics, and the design improvements were presented to external off-site customers.
Interests and Volunteering
Besides excelling professionally, Matt also has interests in domains outside of work, including baseball, martial arts, hiking, running, skiing, flying, and automobiles.
Matt has managed condo association treasurer duties, and has had multiple interactions with banks, realtors, and title companies in that regard. Some of the causes Matt has tremendous care and passion for are arts and culture, animal welfare, social action and civil rights, humanitarian and disaster relief, education, economic empowerment, health, environment, science and technology, and human rights.
Matthew Menke did his postgraduate degree at University of Cincinnati. He did his masters in mechanical engineering and acoustics and passed out of the college in 1997. Matt did his undergraduate Bachelor of Science degree at the University of Evansville, specializing in mechanical engineering.
In 1997, he successfully published in the Journal of Aircraft, putting his technical writing skills to the test. Besides the aforementioned skills and knowledge, Matt also knows a fair deal about aerodynamics, aeronautics, airworthiness, stress analysis, technical writing, and test strategy.
Matt, as aforementioned, graduated during the mid-90s - a time when there was no social media, and Internet was just starting to spread its wings. All the socializing and job hunting back then happened by meeting people in person and exchanging business cards. Matt started his career when finding out new jobs was not an online search engine away, and he got used to it.
This is perhaps the reason why Matt doesn't make much noise on social media, if his LinkedIn connections are any indication. Matt supposedly also doesn't spend much time on other popular social media sites such as Facebook and Twitter. In fact, even on his LinkedIn profile, Matt likes people to contact him on the phone or through email.
---
more in Culture
2016: India lost six scribes to assailants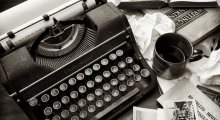 As the year 2016 roles on for the final hours, India stands as one of the worst places for working journalists similar to the conflict-ridden nations like Syria, Yemen, Iraq, Mexico, Libya, Afghanistan etc.
Who Reads What?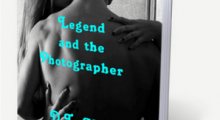 Last time we discussed the emergence of erotic romance novels as standard reading for a great many standard people.
Found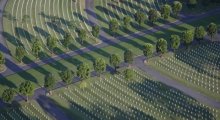 A deep bell rang in my heart. Then, taps, played on a solo bugle in my mind. I started to cry…and fell quickly to my knees. I found him!
The Cheers Contributing Writer Hits Top 100 List First Day!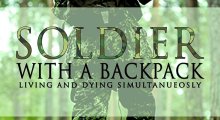 Congratulations to Linda D. Wattley of After the Storm Publishing (a division of Peace in the Storm Publishing) on debuting on the Amazon Best Sellers List in the Top 100 for her new book which released today "Soldier with a Backpack: Living and Dying Simultaneously!"
Appreciating the Greats & Their Influence On Modern Music
Everywhere we look modern musicians are popping up left and right. Some of these musicians will go on to pioneer their own style, unique and on its own, but that doesn't mean they weren't inspired by acts of the past. Each musician is able to take valuable lessons from the music they hear - whether it's on the radio or in a classroom - and transform that into their own creation.