Appreciating the Greats & Their Influence On Modern Music

Everywhere we look modern musicians are popping up left and right. Some of these musicians will go on to pioneer their own style, unique and on its own, but that doesn't mean they weren't inspired by acts of the past. Each musician is able to take valuable lessons from the music they hear - whether it's on the radio or in a classroom - and transform that into their own creation.
Throughout history there have been certain musicians that incite joy in the masses. These musicians are able to influence listeners across genres and make an overwhelming impact on the current state of music, as well as future music to come. Each person's opinion will vary, but some performers are without question.
Freddie Mercury and his band Queen made a huge splash in the 70s and 80s. Mercury was known for his outstanding vocal range and commanding stage presence until his untimely death. But even in his absence, Queen has influenced many modern musicians. Rock acts like Matt Bellamy of Muse and Karen O of The Yeah Yeah Yeahs, have made the influence clear in their style and performance. Rap stars Lupe Fiasco and Wiz Khalifa have both mentioned their inspiration in Queen during multiple interviews. Pop stars Lady Gaga and Adam Lambert share his flair for the dramatic. Lambert is even filling his shoes during current performances.

The powerhouse that is Aretha Franklin may have started in gospel, but quickly went on to be known as the Queen of Soul. The 18-time Grammy Award-winning artist has influenced both men and women alike during her career spanning over 50 years. Equally powerful vocalists like Kelly Clarkson, Jennifer Hudson, Mariah Carey, and Jill Scott have all noted her as an influence. Young singer Adele, who is clearly inspired by Aretha's soul, recently had her own song covered by this R&B great.

Often referred to as one of the most influential rock acts in history, The Beatles were a four-person group out of England. Their song, "Yesterday" ranks as the most covered song of all time with over 3000 covers performed. Dave Grohl of Nirvana and The Foo Fighters found his start in music because he had a Beatles songbook and taught himself to play all the songs within it. The Smashing Pumpkins, Radiohead and even U2 have declared that The Beatles shaped their style. So, it seems the critical formula to rock success is as follows: find a few friends, learn to play The Beatles songs on guitar, rock out for a few decades, profit. It's as easy as that.

Bob Marley's political message were sent into the masses in his soulful reggae music. He made reggae music known and it grew in popularity, paving the way for future artists. Marley's influence is notable in artists like Sublime, Michael Franti, and Matisyahu but even greats like Santana and The Police have been influenced by his styling.

Michael Jackson got his start with sibling group The Jackson 5, but it was his five decade-spanning solo career that lead him to his notable stardom. His signature style and dance moves earned him the title of King of Pop. Fellow pop stars Justin Beiber and Beyonce credit MJ's influence on their careers. Even rock artists Pete Wentz of Fall Out Boy and Alex Kapranos of Franz Ferdinand draw attention to their exposure to Jackson as children leading to their success.
Whether you listen to these artists or not, it goes without saying that they have influenced music as we know it today. Without these artists and their presence in music history, the modern artists we know today would cease to be the musicians they have grown to be.
---
more in Culture
Must Dos for a Memorable Wedding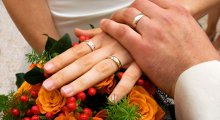 Congratulations on your upcoming wedding. It's a time of tremendous celebration, both for you and the groom and your families and friends. Your wedding also requires lots of organizing and preparation. Even if you have a small wedding, there are activities to complete. For starters, you and your fiancé will have to apply for a wedding license. You also have to decide if you want to exchange traditional wedding vows or create your own wedding vows.
Filipinos unique way of celebrating Christmas!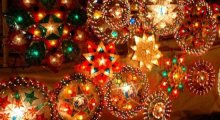 The celebration of Christmas season in the Philippines is the most awaited and the happiest event. It is the only season where members of the family, even those living in the farthest land, would come home just to celebrate Christmas with the other members of the family to a place they call Home.
Australian Art: The Best Galleries Down Under!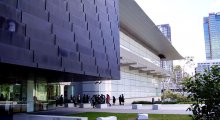 With a stunning natural landscape and some of the world's best beaches, it's no wonder Australia is such a popular tourist destination. But there's so much more on offer in this diverse country, and culture lovers shouldn't miss out on the opportunity to discover some of Australia's greatest works of art.
Beginners Guide to Wine Etiquette
For wine lovers, enjoying a satisfying glass of wine is an activity that cannot be substituted. The vast variety of types and flavors cater to almost all specific needs, and this makes wine an especially popular type of alcohol. Like any other favorite past time, wine drinking has rules that are recognized and recommended by those who partake. Following wine etiquette is essential in discovering the true essence of wine, and this guide to wine etiquette attempts to make the process as easy as possible.
Some amazing discoveries on English grammar
We can divide every English sentence into two parts; Grammar part and Meaning part. The Grammar part will have just 3 elements – Subject, Auxiliary, Verb. And the meaning part - Object and. or Complement which may be in any combination. It is the O/C parts that will contain the full meaning of the sentence while the Grammar part will give only a small meaning. This information is shown diagrammatically here,