Has the world really found its true Genius?

"Actually, throughout my life, my two greatest assets have been mental stability and being, like, really smart," adding that he "would qualify as not smart, but genius ... and a very stable genius at that!" Who the self-proclaimed genius is, can be found from the movie
Idiocracy
, or near the red button.
His statement of his genius came after the first excerpts from
Fire and Fury: Inside the Trump White House book
by
Michael Wolff
saw the light of day.
When Trump was asked why he felt the need to tweet (about his idiocy) in the first place, he said that
"Only because I went to the best colleges or college. I went to - I had a situation where I was a very excellent student, came out and made billions and billions of dollars, became one of the top business people."
The controversy surounding Wolff's book comes only short after Trump had a twitter fight with the North Korean leader on the topic of who had a bigger button.
---
more in Cheers
Fairy tale controversy arises as all other world problems have been solved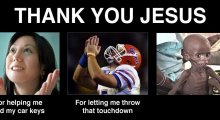 As all other problems in the world disappear, the Pope wants to change the wording of a book of fiction. People are outraged.
Great Mad TV sketches of Steven Segal before he became a Russian citizen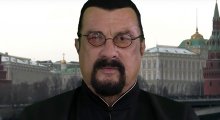 Steven Segal was given Russian citizenship last year by Vladimir Putin, in 2016. He has been a huge supporter of Putin for a while now. He has called him "one of the greatest world leaders if not the greatest world leader alive today."
UPDATED: My lottery winnings from totally legitimate lotteries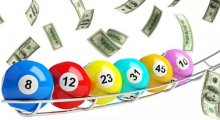 Sometimes I feel like I am the luckiest person in the world. I keep winning with random lotteries pretty much daily, sometimes it is hundreds of thousands, sometimes it is millions.
President Trump discovers health care is complicated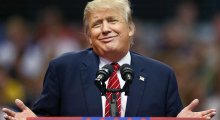 Donald Trump, the leader for the free world, just discovered that health care is complicated. In the beginning of the week he said - I have to tell you, it is an unbelievably complex subject. Nobody knew health care could be so complicated.
Suicide by Laughter?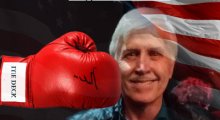 For three years, Iíve been trying to die as quietly as possible, and trying to not bother anyone or anybody. Now, for some unimaginable reason, I havenít died and I canít be quiet and I seem to be bothering almost everybody!