Things to do in an Online Company Seminar

Companies are always looking for ways to save money on expenses, and taking the annual company conference online using the same software you regularly use for online meetings is a great way to do that.
Company townhall events through services like BlueJeans
can help a company to share information, keep staff informed, train new staff or build further skills, or provide remote staff with opportunities to socialize. But the different format and meeting virtually rather than in-person can throw some people off and leave them confused about how to run an online conference just as well as a live conference. Here are a few things to keep in mind and try out at your next online company retreat that will make it productive and fun:
Marketing-Partners
says that no matter what type of event you are hosting, it is important to get the word out about it if you hope to get good attendance numbers. An inter-company event does work slightly differently since you won't need to actively market it, but you cannot hope to send out one e-mail and hope everyone will see and remember it. The e-mail could easily be lost in the dozens each employee receives every day or the calendar notification can be forgotten about until the last minute, leaving people with other plans. They recommend instead sending out several reminders in the run up to the event, much as you would when promoting an event to customers. Some methods they recommend are:
Print advertisements

Calendar announcements

Posters

Social media posts
Attendance to your seminar may be optional and you don't want to make people feel pressured to attend, but sending out plenty of reminders and advising on the great content that it will include will get more people in the company interested in attending.


Experts in the field, motivational speakers, or people your company has worked with always make for great conference sessions that people always want to attend so it is always best to invite at least one or two to your online conference and including them in your marketing. The benefit of hosting the talk online is that you don't need to go to the trouble or expense of flying the speaker to your location and providing them with accommodation. They can access the seminar from their own location and work it around their own schedule much more easily. This opens up many new opportunities for the speakers you can invite since you can have people speak from practically anywhere around the world.



3. Social Media Engagement


While your event may be restricted to your company, this doesn't mean you can't share information about it on social media even while it is going on. Encourage your colleagues to post about the conference on social media (without sharing anything that puts the company in a bad light) and share their opinions on the speakers and discussions. You might even use options to live stream the conference on social media sites, such as Facebook Live. Doing this will make it more accessible, generate a lot of buzz about your event and encourage interaction between remote colleagues.


Eventbrite has lots of great ideas for online events, and one of the best is using the event for a virtual awards show. If your company gives out awards or if you just want to acknowledge somebody's contribution and hard work then use the conference as an opportunity to announce your winners. You could also use it as a chance to announce promotions or pay rises. Giving out recognition like this makes people feel more valued and will motivate them to work harder in the future. You can even liven things up by giving out some novelty awards such as The Best Christmas Jumper or most social media followers.


Remote teams don't have as many opportunities to socialize and recognize each other's personal life achievements and good news. You can make up for this by using the conference as a chance to give shout outs to people's contributions or what is going on in their lives. This could include births, weddings, anniversaries, graduations, meeting goals, or anything else that you think should be acknowledged and celebrated.



6. End on a Positive Note


Just as all conferences would have some kind of closing ceremony or final event, your online conference can do the same. Have a final inspirational speaker or fun event and encourage others to keep the communication and good times up in the future and people will remember your conference and still get on much better when it is over.
Look through some event planning websites and you will find hundreds of ideas for fun and interesting things to do in your online conferences. Whatever you choose, keep them fun, interesting, inspiring, engaging, and memorable and you will make the most out of all of them.

---
more in Business
5 Things to Know About Setting Up a Company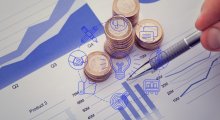 Some people are born to be business owners. Maybe it was an idea that came to them during high school or college and they were able to make a life from it.
Different E-Cigarettes on the Market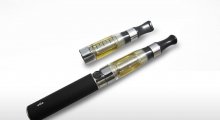 With cigarettes banned from restaurants, movie theaters, hotel lobbies and the workplace, many smokers are looking for an alternative. E-cigarettes are not new to the market. In fact, the first one hit the shelves between 2003 and 2004.
How to Vet Potential Business Partners with a Free Company Check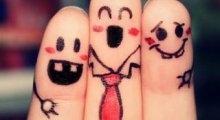 All's fair in love and war, but when it comes to business things can go very sour, very fast. All too often, business partnerships start out all sunshine, roses and optimism, before rapidly going South. Yet it doesn't have to be this way. Although the majority of partnerships are destined to ultimately fail, some go the distance, providing support and success for both parties.
How to protect your business idea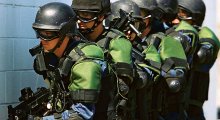 Whether starting a new business or wanting to ensure that your well-established company stays safe, it is important to ensure that all assets are protected. These include not only physical assets, but ideas and intellectual property. Of course, protecting physical and financial assets is still necessary if you want the idea to remain viable as a profit-making business.
5 Advertising Trends That Every Advertising Agency in Australia Should Leverage
According to the Big Australia digital report published by Responsys, 74% of businesses with websites carry out online marketing.