How to protect your business idea

Whether starting a new business or wanting to ensure that your well-established company stays safe, it is important to ensure that all assets are protected. These include not only physical assets, but ideas and intellectual property. Of course, protecting physical and financial assets is still necessary if you want the idea to remain viable as a profit-making business.
Ideas, Concepts and Intellectual Property
There are a number of ways that abstract assets such as ideas can be protected. This might include inventions and technological innovations, creative ideas, or things that relate specifically to your brand such as logos and service names. There are a number of legal structures in place to protect ideas from misuse by competitors.
Technological innovations are protected by patents. These give you the exclusive right to make use of your invention until the patent expires, and you can take legal action against any other businesses that try to make use of it without permission. Copyright, which is often confused with patenting, largely protects creative assets such as text, music or artwork. Where patents have to be applied for, copyright is automatic.
Branding assets, such as logos, slogans and even the name of the business must be protected by trademark. This must be applied for at a cost of £200 for the first class of product or service and then an additional £50 for each further class.
Financial and Physical Assets
In order for your business idea to remain profitable, you will naturally need to protect its financial and physical assets. One of the simplest ways in order to do this is through business insurance. An insurance plan will help protect you from unexpected damage to equipment, premises or products. Some plans may also compensate you for any interruptions to trading that this will cause.
When taking out credit for your business, it is important to fully understand all of the implications. Loans are not a way to cover long-term cash flow problems in the hope that things improve. However, they can be an excellent way to support expansion and improvement of your business and its financial circumstances.
In order to ensure that a loan has a positive impact on your business, it is important to form a clear plan of how the money can be used. It is also necessary to understand the terms and types of finance on offer. This information can be found online, for example "the Everline 'business loans explained' page" is good starting point for understanding your options.
Protecting Yourself
Lastly, it is necessary to protect yourself from any adverse trading conditions that might affect your business. If your business or industry involves a particular financial risk, you might want to make sure that your own personal finances aren't in jeopardy.
If you are currently operating as a sole trader or in a partnership, you will likely be personally liable for any debts incurred by your business. This could endanger your savings and even your home. Changing the structure of your business and registering as a limited company or as a Limited Liability Partnership (LLP) will limit your personal liability and keep your private assets secure.
---
more in Business
5 Advertising Trends That Every Advertising Agency in Australia Should Leverage
According to the Big Australia digital report published by Responsys, 74% of businesses with websites carry out online marketing.
Everything you wanted to know about McDonald's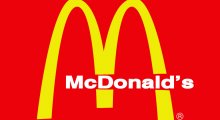 The world's largest chain of fast food restaurants is operating in 119 countries and serves roughly 68 million customers daily. Welcome to the daily life of the McDonald's Corporation.
Business is good when relationships are involved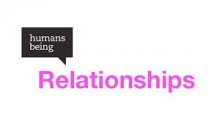 Open a browser, type in 'dating', and you'll be inundated by literally hundreds of thousands of websites dedicated to connecting people in a dating situation to one another. Go to a chatroom and there will be people ready to hook up either for serious relationships or just a quick one. It's a fact that in today's world, relationships mean business and millions of dollars exchange hands just to connect people. Heck, even the seemingly innocent social networking sites that people visit every day work in the same way.
30 Emerging Jobs of the Future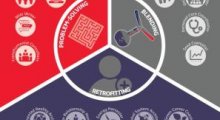 A new workplace trends reports has just been released by a company called Sodexo. The report mainly addresses the key issues affecting the workplaces of today and tomorrow and offers solutions to them. In addition to identifying the ten significant workplace trends, it also includes an article about 30 Emerging Jobs of the Future.
Scott Adams, Mark Fidelman, Beverly Macy to speak at IBM Connect 2014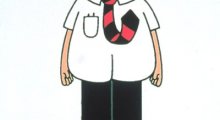 Among the featured speakers at IBM Connect 2014 are keynote speakers Scott Adams, Dave Lavery and Mark Fidelman, Beverly Macy.