5 Advertising Trends That Every Advertising Agency in Australia Should Leverage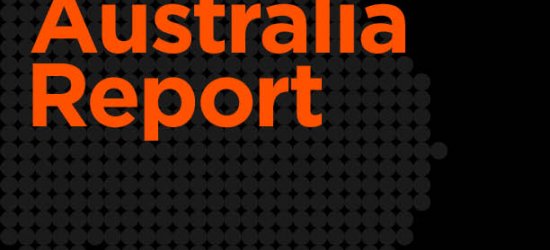 According to the Big Australia digital report published by Responsys, 74% of businesses with websites carry out online marketing. In addition, research carried out by Nielsen found that Australian consumers engage online digital media for 23.3 hours every week. On the back of this, advertisers have realized that they can reach many consumers by leveraging the power of different online marketing techniques and platforms. This guide will take you through the top online advertising trends in Australia today.
Just like the rest of the world, Australians use social networking sites like Twitter, LinkedIn, Facebook, Google+, Pinterest, and YouTube to chat with friends, meet new people, and consume news content. As a result, many ad agencies in Australia run ad campaigns on social media platforms. More specifically, figures from the Big Australia digital report show that 83% of advertising agency professionals in the country use Facebook to reach out to consumers. Twitter comes in a close second with 82% of online advertisers using the site. Other social platforms that are popular with advertising agency experts include YouTube at 68%, LinkedIn at 57%, Google+ at 31%, and Pinterest at 27%.
Email remains one of the most widely used online marketing technologies in Australia. In fact, up to 84% of advertising agency professionals in the country use email to reach both existing and new consumers alike. Nevertheless, a small number (three percent) of businesses with websites still shun email marketing. This is particularly surprising given that 70% of Australian consumers read the emails they receive.
Writing and publishing content is another popular strategy with advertising agency professionals in Australia. According to statistics published by Startup Smart, 71% of online advertisers use creative, unique, and informative content to increase awareness about their products and services.
Mobile devices, such as tablets and smartphones, have become common in most Australian households.
"
Up to 67% of advertisers use mobile devices to market their client's goods.
The 2013 Australian Connected Consumer Report states that the average household has four or more internet connected mobile devices. These devices present advertising agency experts with the opportunity to communicate with consumers via a cross channel approach. Up to 67% of advertisers use mobile devices to market their client's goods. It is important to note that this approach is likely to grow in the future as marketers seek to reach consumers who spend most of their time near mobile devices.
Traditionally, advertising agency professionals relied almost entirely on text content when creating and running advertising campaigns. However, visuals are now widely used for the same purpose. These include infographics, videos, and photographs optimized for platforms such as Instagram and Pinterest. Grace Chau, the founding partner and agency director at Attractivo, reckons that visuals will dominate the online marketing landscape in 2014.
In summary, hiring an advertising agency to market products and services online can have a huge impact on any business's fortunes. As a result, they are increasing the amount of money that they spend advertising online. Statistics from PWC/IAB Australia Online Advertising Expenditure report show that marketers spent $1,883 billion on online advertising in 2013. To reach as many consumers as possible, marketers use social networking sites, email, text based content, visuals, and ads tailored for consumption on mobile devices. These trends are unlikely to change much in the near future. To find out more information about a quality, advertising agency, view here.
---
more in Business
Everything you wanted to know about McDonald's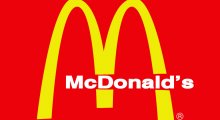 The world's largest chain of fast food restaurants is operating in 119 countries and serves roughly 68 million customers daily. Welcome to the daily life of the McDonald's Corporation.
Business is good when relationships are involved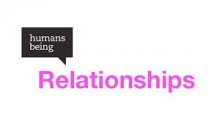 Open a browser, type in 'dating', and you'll be inundated by literally hundreds of thousands of websites dedicated to connecting people in a dating situation to one another. Go to a chatroom and there will be people ready to hook up either for serious relationships or just a quick one. It's a fact that in today's world, relationships mean business and millions of dollars exchange hands just to connect people. Heck, even the seemingly innocent social networking sites that people visit every day work in the same way.
30 Emerging Jobs of the Future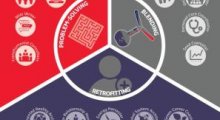 A new workplace trends reports has just been released by a company called Sodexo. The report mainly addresses the key issues affecting the workplaces of today and tomorrow and offers solutions to them. In addition to identifying the ten significant workplace trends, it also includes an article about 30 Emerging Jobs of the Future.
Scott Adams, Mark Fidelman, Beverly Macy to speak at IBM Connect 2014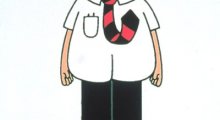 Among the featured speakers at IBM Connect 2014 are keynote speakers Scott Adams, Dave Lavery and Mark Fidelman, Beverly Macy.
Point of Sale - Mind on your Business
The markets are abuzz with innovative technologies brought to your door-steps to make your life easier. Technology has been a driving force that propels the financial health of your business and simplifies its administrative arm. Point of Sale is one such concept, which is a shot in the arm for hospitality and retailer businesses. With its high processing speed, data integrity, low cost and wide scope of functionality, it is a powerful product which has taken the market by storm.