Indonesian airliner crashes into the sea, 188 passengers feared dead

An Indonesian airliner, The Lion Air Boeing 737 MAX 8, has crashed into the sea, most likely killing all 188 passengers and crew. The plane crashed just 13 minutes after taking off from Jakarta. The plane was flying to Pangkal Pinang.
According to reports, after take-off the plane suddenly lost altitude and then disappeared from radar.
Yusuf Latif, spokesman for Search and Rescue Agency, said that "The plane crashed into water about 30 to 40 meters deep. We're still searching for the remains of the plane."
The cause of the crash is not yet know, but it's definitely a strange one, considering it was a brand new plane, delivered to Lion Air just August this year.
While it's not been confirmed yet that the crash has killed all the passengers, and the search for survivors is ongoing, most likely all the passengers and crew were killed in the crash.
According to Reuters the pilot and co-pilot had a combined 11,000 hours of flying time before the crash.
Based on data from FlightRadar24 the first sign of problems was at around two minutes into the flight after the plane had reached 610 meters when it suddenly descended more than 152 meters and turned to the left, then climbing again to 1 524 meters. The plane reached the speed of 397 mph and went off radar at the altitude of 1,113 meters 15 km north of the Indonesian coast.
---
more in Breaking News
Rep. Steve King does his best to look like a fool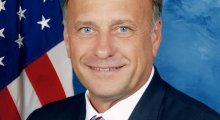 Google CEO Sundar Pichai had to answer a bunch on different questions at a House Judiciary Committee hearing on Tuesday. Among the people questioning him was Rep. Steve King (R-Iowa) who asked Pichai for example why his 7-year-old granddaughter had seen a photo of the congressman with inappropriate language while playing a game on her iPhone.
Japan cyber security minister has never used a computer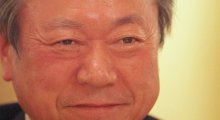 Stranger things have happened, I guess, but based on the latest news, Japan cyber security minister Yoshitaka Sakurada has never used a computer and doesn't even really know what an USB drive is.
Trump fires Sessions for not ending the Russia probe againts him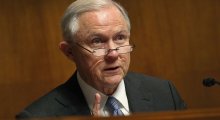 While Trump would probably disagree with everything here, that's exactly what he did. Of course, he would probably say that he didn't fire anyone, but Sessions submitted his resignation letter himself. Which is true, but we all know how things like this are being done. He would also probably say that Session wasn't sent away because of the probe but because he was doing bad job in general. And, of course, he would most definitely lie about his own lies.
British business leaders call for a second Brexit vote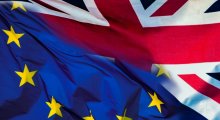 At least 60 British business leaders have signed a letter calling for a second Brexit vote. The letter that was published in the Sunday Times has signatures from James Daunt (Waterstones book store), Mark Selby (Wahaca restaurant).
Guns don't kill people? Yes, they do!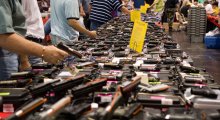 There is a popular saying among people who like guns - guns don't kill people, people do. But that might not be so true after all. According to a recent study, 8300 KIDS end up in the ER each year in the United States due to gun-related injuries.