The U.S. and South Korea call off military exercises

The U.S. and South Korea have indefinitely suspended joint military exercises on the border of North Korea. That's part of the agreement that Trump made in Singapore with the North Korean Leader Kim Jong-un. The decision isn't a surprising one, as after the summit on June 12 Trump already announced "his" decision to end the
war-games
.
During the press conference Trump said that "We'll be saving a tremendous amount of money." While that's obviously not the reason for cancelling the
war games
, that's nothing surprising from Trump's mouth.
Trump's negotiation skills might not be nearly as good as he has always claimed there were, as this news actually came as a surprise even to South Korea. The decision wasn't plan before the summit, but it's pretty obvious Trump was put in a tough spot where he didn't know what else to do.
But South Korea has accepted that, and the defence ministry of the country said that "There could be additional measures should North Korea follow suit with productive cooperation."
Currently the U.S. has 28 000 military and other service members on South Korea.
---
more in Breaking News
Coca-Cola is looking into weed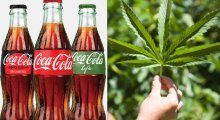 According to a statement from the company, Coca-Cola is considering using the non-psychoactive CBD in some of their beverages.
Woodward vs Trump - is there even a choice?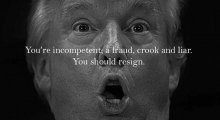 Bob Woodward's book, "Fear: Trump in the White House," that is about the be released September 11, has already started to cause problems for the Trump administration.
California Passes Net Neutrality Bill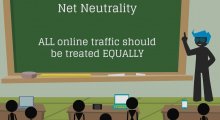 While Net Neutrality laws were repealed on December 14, 2017 in the United States, and took effect on June 11, 2018 (although a U.S. Senate vote to upheld the regulation), California's net neutrality bill has just taken a major victory after the bill, S.B. 822, received a majority of votes in the Senate.
The end of Superdelegates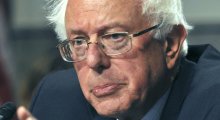 On Saturday a decision was made to significantly reduce the power of superdelegates. The vote at The Democratic National Committee was pushed by Bernie Sanders and DNC Chairman Tom Perez.
A retired Navy admiral asks Trump to revoke his security clearance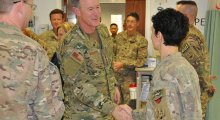 William H. McRaven, a retired Navy admiral, has asked Trump to revoke his security clearance. The admiral who also oversaw the raid back in 2011 that killed Osama bin Laden, asked that in solidarity with former CIA director James Brennan whose security clearance was revoked Wednesday.