Elon Musk to build build high-speed Chicago airport link

Boring Company, another one of Elon Musk's ventures, is planning to build a high-speed transportation link to the Chicago's airport that will be powered by batteries and gets people to and from the airport three or four times faster (at a speed of up to 150 miles per hour). Chicago's announcement of their decision to use Musk's company came just recently.
"We're really excited to work with the Mayor and the City to bring this new high-speed public transportation system to Chicago!" the Boring Company tweeted yesterday.
The trip from O'Hare International Airport to downtown Chicago should only take around 12 minutes after the transportation link has been completed.
Chicago Mayor Rahm Emanuel said that "We're taking a bet on a guy who doesn't like to fail â€" and his resources. There are a bunch of Teslas on the road. He put SpaceX together. He's proven something."
The cost and timeline of the project is not known yet, but the project will be 100% privately funded as Chicago wants Boring Company to do everything - design, build, finance, operate, and maintain the system.
---
more in Breaking News
Coca-Cola is looking into weed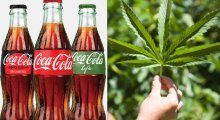 According to a statement from the company, Coca-Cola is considering using the non-psychoactive CBD in some of their beverages.
Woodward vs Trump - is there even a choice?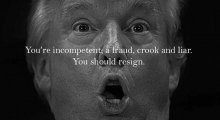 Bob Woodward's book, "Fear: Trump in the White House," that is about the be released September 11, has already started to cause problems for the Trump administration.
California Passes Net Neutrality Bill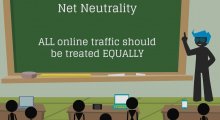 While Net Neutrality laws were repealed on December 14, 2017 in the United States, and took effect on June 11, 2018 (although a U.S. Senate vote to upheld the regulation), California's net neutrality bill has just taken a major victory after the bill, S.B. 822, received a majority of votes in the Senate.
The end of Superdelegates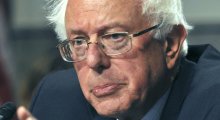 On Saturday a decision was made to significantly reduce the power of superdelegates. The vote at The Democratic National Committee was pushed by Bernie Sanders and DNC Chairman Tom Perez.
A retired Navy admiral asks Trump to revoke his security clearance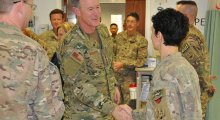 William H. McRaven, a retired Navy admiral, has asked Trump to revoke his security clearance. The admiral who also oversaw the raid back in 2011 that killed Osama bin Laden, asked that in solidarity with former CIA director James Brennan whose security clearance was revoked Wednesday.