Tesla to lay off 3500 workers to eliminate bureaucracy

Tesla and Elon Musk have been in the news a lot lately with different stories - from innovation to genius of Musk, from ramblings of Musk to how Tesla can't keep up with their promises. So news about pretty much everything.
Tesla hasn't made annual profit for 15 years, and earlier this year the company announced its largest quarterly loss ever, $700 million.
And so comes the announcement of laying off around 3500 workers, the amount equaling to roughly 9 percent of the company's workforce.
Musk tweeted that
"Difficult, but necessary Tesla reorg underway. My email to the company has already leaked to media."
In his email he said, among other things, that
"What drives us is our mission to accelerate the world's transition to sustainable, clean energy, but we will never achieve that mission unless we eventually demonstrate that we can be sustainably profitable."
The announcement was received positively by Tesla's shareholders, rising the stock price by more than 3 percent.
In his email to the company Musk said that the layoffs are were an important step towards eliminating bureaucracy and move faster.
While to some it all might look as if Tesla wasn't doing so good and maybe it should just shut down, Tesla is a company built on promise, built on vision, built on future, and if you look at it more closely, it's actually not doing so bad at all. While it takes time to get everything running smoothly, once it does, there's a good chance it will be the most profitable company in the world. Let's see in 10 years.
---
more in Breaking News
Coca-Cola is looking into weed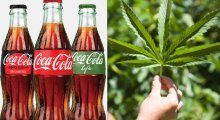 According to a statement from the company, Coca-Cola is considering using the non-psychoactive CBD in some of their beverages.
Woodward vs Trump - is there even a choice?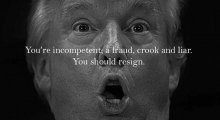 Bob Woodward's book, "Fear: Trump in the White House," that is about the be released September 11, has already started to cause problems for the Trump administration.
California Passes Net Neutrality Bill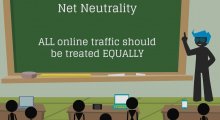 While Net Neutrality laws were repealed on December 14, 2017 in the United States, and took effect on June 11, 2018 (although a U.S. Senate vote to upheld the regulation), California's net neutrality bill has just taken a major victory after the bill, S.B. 822, received a majority of votes in the Senate.
The end of Superdelegates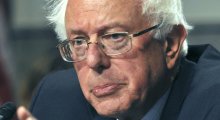 On Saturday a decision was made to significantly reduce the power of superdelegates. The vote at The Democratic National Committee was pushed by Bernie Sanders and DNC Chairman Tom Perez.
A retired Navy admiral asks Trump to revoke his security clearance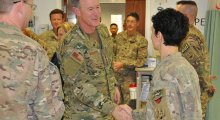 William H. McRaven, a retired Navy admiral, has asked Trump to revoke his security clearance. The admiral who also oversaw the raid back in 2011 that killed Osama bin Laden, asked that in solidarity with former CIA director James Brennan whose security clearance was revoked Wednesday.