Tesla to lay off 3500 workers to eliminate bureaucracy

Tesla and Elon Musk have been in the news a lot lately with different stories - from innovation to genius of Musk, from ramblings of Musk to how Tesla can't keep up with their promises. So news about pretty much everything.
Tesla hasn't made annual profit for 15 years, and earlier this year the company announced its largest quarterly loss ever, $700 million.
And so comes the announcement of laying off around 3500 workers, the amount equaling to roughly 9 percent of the company's workforce.
Musk tweeted that
"Difficult, but necessary Tesla reorg underway. My email to the company has already leaked to media."
In his email he said, among other things, that
"What drives us is our mission to accelerate the world's transition to sustainable, clean energy, but we will never achieve that mission unless we eventually demonstrate that we can be sustainably profitable."
The announcement was received positively by Tesla's shareholders, rising the stock price by more than 3 percent.
In his email to the company Musk said that the layoffs are were an important step towards eliminating bureaucracy and move faster.
While to some it all might look as if Tesla wasn't doing so good and maybe it should just shut down, Tesla is a company built on promise, built on vision, built on future, and if you look at it more closely, it's actually not doing so bad at all. While it takes time to get everything running smoothly, once it does, there's a good chance it will be the most profitable company in the world. Let's see in 10 years.
---
more in Breaking News
Drugmakers are stockpiling drugs in preparation for a messy Brexit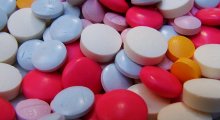 Two drugmakers, Swiss Novartis and French Sanofi, said on Wednesday that they are stockpiling drugs in preparation for a messy Brexit. Meaning for the possibility that Britain leaves EU without a proper Brexit deal.
According to Trump...you need an ID to buy groceries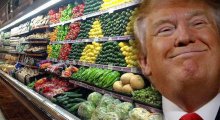 During a rally in Florida Donald Trump said that you need a picture ID card to buy groceries in the United States.
Trump becomes the kid next door 2.0 after his ego is hit
Trump has always been able to show his true face from the worst possible angle, but before today he hasn't shown us the shouting bitch on Facebook side. But nobody should actually be surprised now that this has happened.
Trump about Harley-Davidson: If it moves operations overseas, they will be taxed like never before!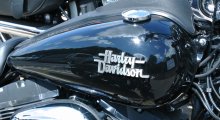 Harley Davidson's CEO Matthew S Levatich announced that the company will be moving part of its operation overseas. Trump's answer is as usually, the one of an eight-year-old bully.
The U.S. and South Korea call off military exercises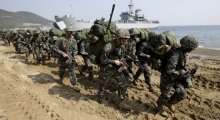 The U.S. and South Korea have indefinitely suspended joint military exercises on the border of North Korea. That's part of the agreement that Trump made in Singapore with the North Korean Leader Kim Jong-un.