Trump's Mar-a-Lago trips have cost way more than Mueller investigation

One could say that Trump has been complaining about the investigation into his possible ties with Russia since the beginning of time. And while he can't be (or at least hasn't been) charged with anything specific yet, he's been found to have lied about his connections with Russians so, so many times that my head's about to blow. And although he hasn't been charged with anything yet, there's no doubt that if it wasn't Trump, but instead an average Jane or Joe (who probably voted for him), they'd have been in and out of courts for months already.
"A.P. has just reported that the Russian Hoax Investigation has now cost our government over $17 million, and going up fast. No Collusion, except by the Democrats!" Trump tweeted.
He's always shouting in twitter, talking crap about the Mueller investigation and how much money it costs while at the same time he's spending money on ridiculous stuff all of the time. And while
Mueller has been working
while getting that 17 million spent, no one can really say the same about Trump while visiting his own Mar-a-Lago resort in Florida. Trump took his 17th trip to the property in April. Politico has estimated that the average cost to taxpayers is between $1 million and $3 million per trip.
Does anyone remember Trump's frequent shouts about Obama's golfing trips? At the same point of his presidency Trump's made 20 more trips than Obama. Of course Trump says that he uses the trips for work, but then again, he also claims not to watch any television.
---
more in Breaking News
Coca-Cola is looking into weed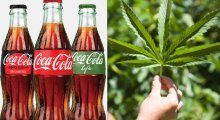 According to a statement from the company, Coca-Cola is considering using the non-psychoactive CBD in some of their beverages.
Woodward vs Trump - is there even a choice?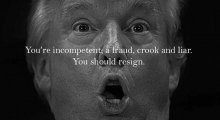 Bob Woodward's book, "Fear: Trump in the White House," that is about the be released September 11, has already started to cause problems for the Trump administration.
California Passes Net Neutrality Bill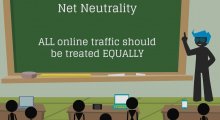 While Net Neutrality laws were repealed on December 14, 2017 in the United States, and took effect on June 11, 2018 (although a U.S. Senate vote to upheld the regulation), California's net neutrality bill has just taken a major victory after the bill, S.B. 822, received a majority of votes in the Senate.
The end of Superdelegates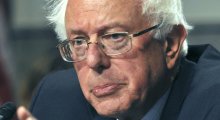 On Saturday a decision was made to significantly reduce the power of superdelegates. The vote at The Democratic National Committee was pushed by Bernie Sanders and DNC Chairman Tom Perez.
A retired Navy admiral asks Trump to revoke his security clearance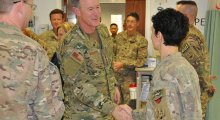 William H. McRaven, a retired Navy admiral, has asked Trump to revoke his security clearance. The admiral who also oversaw the raid back in 2011 that killed Osama bin Laden, asked that in solidarity with former CIA director James Brennan whose security clearance was revoked Wednesday.