Trump's Mar-a-Lago trips have cost way more than Mueller investigation

One could say that Trump has been complaining about the investigation into his possible ties with Russia since the beginning of time. And while he can't be (or at least hasn't been) charged with anything specific yet, he's been found to have lied about his connections with Russians so, so many times that my head's about to blow. And although he hasn't been charged with anything yet, there's no doubt that if it wasn't Trump, but instead an average Jane or Joe (who probably voted for him), they'd have been in and out of courts for months already.
"A.P. has just reported that the Russian Hoax Investigation has now cost our government over $17 million, and going up fast. No Collusion, except by the Democrats!" Trump tweeted.
He's always shouting in twitter, talking crap about the Mueller investigation and how much money it costs while at the same time he's spending money on ridiculous stuff all of the time. And while
Mueller has been working
while getting that 17 million spent, no one can really say the same about Trump while visiting his own Mar-a-Lago resort in Florida. Trump took his 17th trip to the property in April. Politico has estimated that the average cost to taxpayers is between $1 million and $3 million per trip.
Does anyone remember Trump's frequent shouts about Obama's golfing trips? At the same point of his presidency Trump's made 20 more trips than Obama. Of course Trump says that he uses the trips for work, but then again, he also claims not to watch any television.
---
more in Breaking News
Drugmakers are stockpiling drugs in preparation for a messy Brexit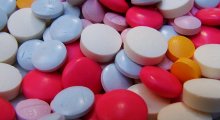 Two drugmakers, Swiss Novartis and French Sanofi, said on Wednesday that they are stockpiling drugs in preparation for a messy Brexit. Meaning for the possibility that Britain leaves EU without a proper Brexit deal.
According to Trump...you need an ID to buy groceries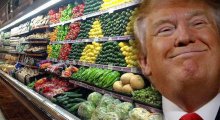 During a rally in Florida Donald Trump said that you need a picture ID card to buy groceries in the United States.
Trump becomes the kid next door 2.0 after his ego is hit
Trump has always been able to show his true face from the worst possible angle, but before today he hasn't shown us the shouting bitch on Facebook side. But nobody should actually be surprised now that this has happened.
Trump about Harley-Davidson: If it moves operations overseas, they will be taxed like never before!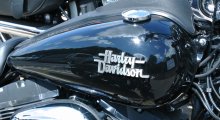 Harley Davidson's CEO Matthew S Levatich announced that the company will be moving part of its operation overseas. Trump's answer is as usually, the one of an eight-year-old bully.
The U.S. and South Korea call off military exercises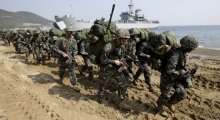 The U.S. and South Korea have indefinitely suspended joint military exercises on the border of North Korea. That's part of the agreement that Trump made in Singapore with the North Korean Leader Kim Jong-un.